At this time of year, it's always great to see different ways to make a difference. Famoso has a great campaign for the holidays where it's not only easy to give, it's delicious.
Famoso and Mealshare have joined forces and for every jar sold of their Campania Tomato Sauce, Mealshare will provide a meal to someone in need.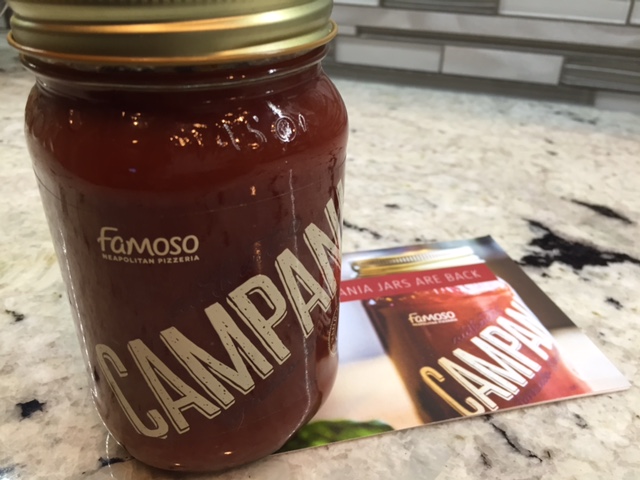 The tomatoes are hand-picked from Naples and hand-milled and the sauce is perfect for creating a delicious recipe at home. From soup to mussels, the Campania Tomato Sauce will make a great addition to any meal.
By the way, Famoso has some new flavours for fall. I absolutely fell in love with their Korean Beef pizza. Make sure you give it a try when you head to Famoso for a jar of Campania.