A gift card for a dinner at a great restaurant makes the perfect gift. Here's a chance for you to win a gift card to Starbelly, either for you or someone on your list.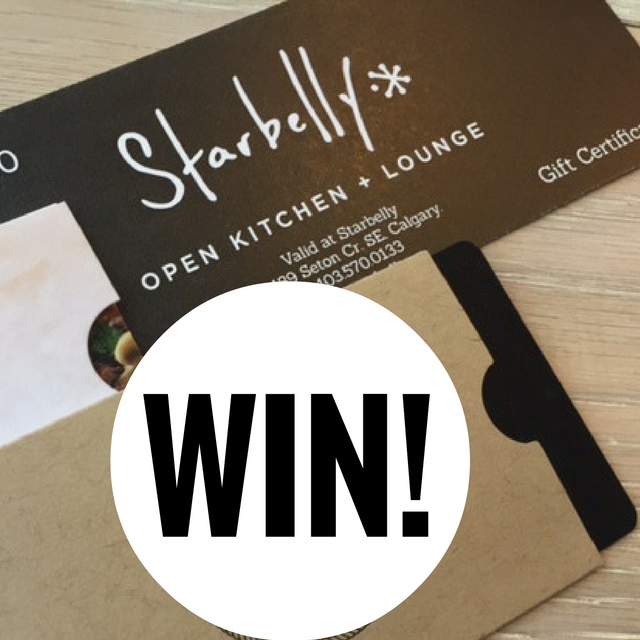 Located in Seton, Starbelly is a gourmet-casual restaurant located in Calgary's new south urban district.
Starbelly recently welcomed Paul McGreevy to the team as Executive Chef, alongside the launch of it's new menu. After working at Michelin-starred restaurants, bakeries and cafes throughout Europe, Paul McGreevy returned home to Calgary. Chef McGreevy's passion for seasonal and sustainable dishes will shine through in Starbelly's new menu.
Earlier this year, the restaurant lost it's Executive Chef, Jonathan Sobol in a car accident. Chef Sobol played a huge role in shaping Starbelly and his vision for the restaurant will continue.
See below for the various ways to enter. Contest closes on December 16th at 11:59MST. The winner will have 24 hours to respond. Good luck!