Today's a special day. It's Q's birthday! How is my baby already 9?!
One of Q's favourite things to eat, besides sushi and peking duck, is crepes. Who could blame him? Those ruffly golden wrappers are the perfect vessel for Nutella and bananas. Naturally this my little foodie's birthday breakfast request.
Sweet or Savoury?
We love having crepes with both sweet and savoury fillings.  For sweet – Nutella, sauteed bananas, strawberries, whipped cream…. For savoury, a thin omelet, smoked salmon, beef, Boursin. The list is really quite endless.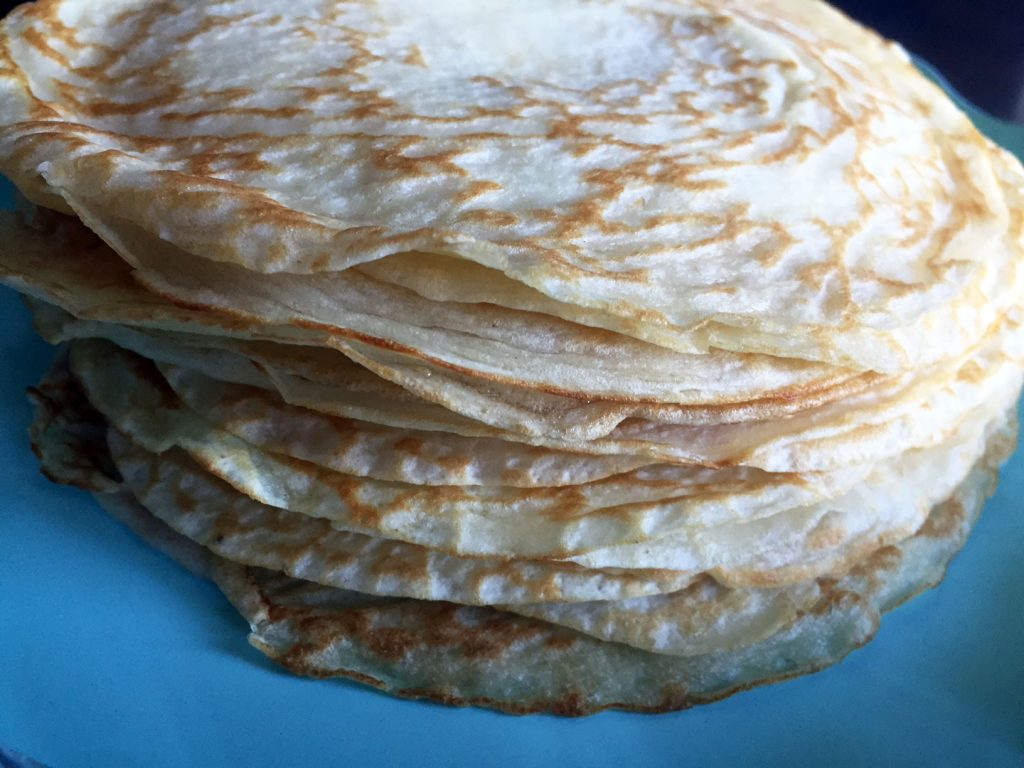 This recipe is easy and the batter is made quickly in the blender. Just dump everything in and let the machine do all the mixing. I always use cooking spray before batter is poured into the pan to ensure that it doesn't stick and you get that nice golden colour. This recipe makes 22 8″ crepes.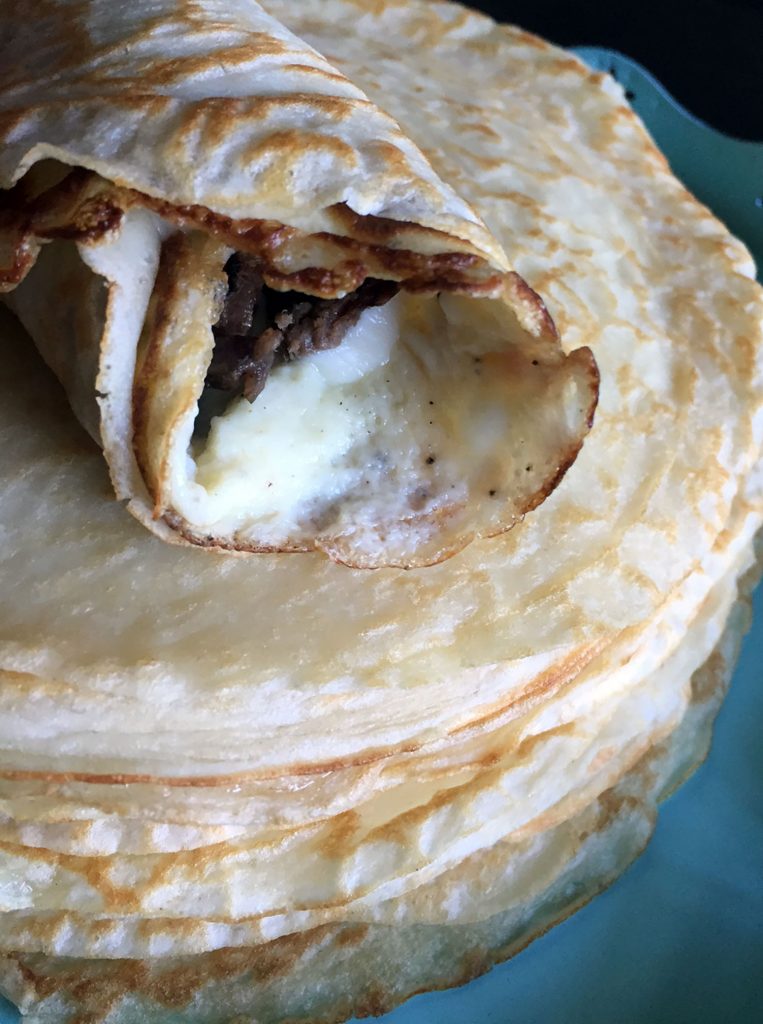 Ingredients
4 eggs
2 cups milk
3 TB butter, melted
1 TB sugar
2 cups flour
salt
cooking spray
Instructions
Put all ingredients into a blender and blend until combined.
Heat an 8" frying pan on medium heat.
Spray the pan with cooking spray and pour 1/4 cup of the batter into the pan.
Swirl the pan until the batter forms a thin layer
Cook until lightly brown and flip, cooking on the other side.
Serve with Nutella, fruit, whipping cream or smoked salmon, cheese, eggs...the list is endless.
7.8.1.2
29
https://foodmamma.com/2017/11/crepes/