Famoso Neapolitan Pizzeria's annual campaign is back, just in time for the holidays! Famoso is once again partnering with MealShare to help end youth hunger with their Campania Tomato Sauce. The premise is simple – buy a jar of sauce and MealShare will provide a meal to someone in need.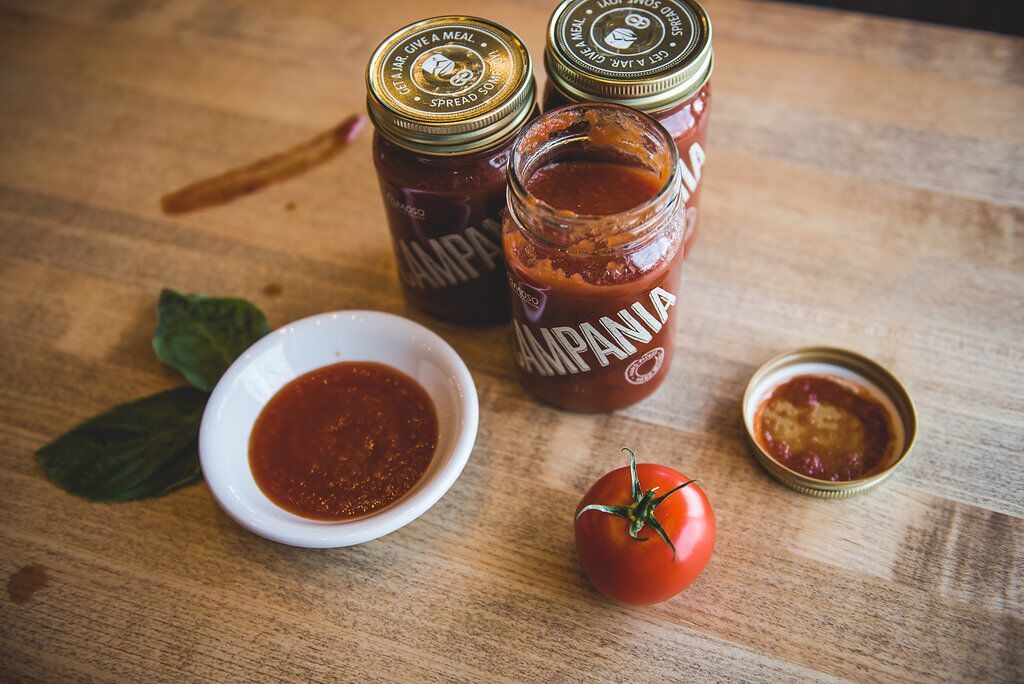 One third of the 850,000 Canadian turning to food banks a month are youth. With the Campania campaign, Famoso helped provide over 16,000 meals to in-need youth across Western Canada and Ontario.
Campania Tomato Sauce is made from vine-ripened tomatoes from Naples and hand-milled. Head on over to Famoso and buy a jar. Available until December 31st for $8.
Buy a Jar
Click here for more information on the campaign.