This past weekend, we went out for dinner with our friends to Pampa Brazilian Steakhouse. We always enjoy a good meal there and I was not just looking forward to all the delicious meat but the cheese bread.
Brazilian cheese bread, also known as Pão de Queijo, is a small little cheese puff. It's made with tapioca flour so so perfect for those who are looking for something gluten-free. It bakes up a little crisp on the outside and hollow on the inside. It is a cheesy, chewy delight.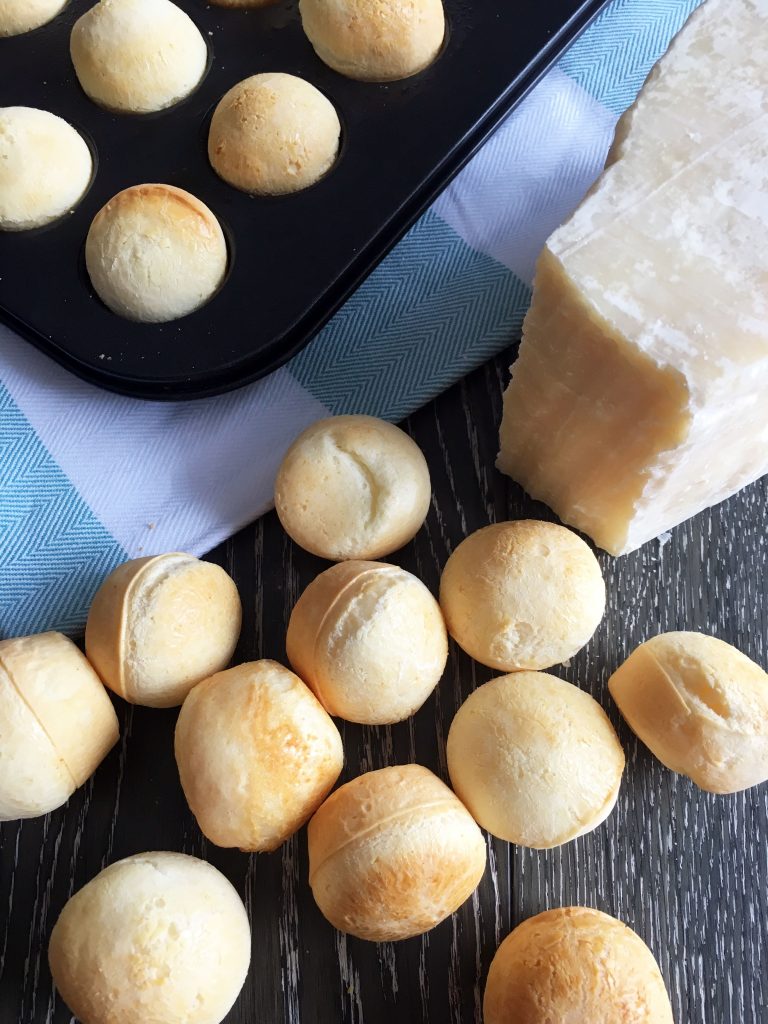 I couldn't seem to get enough during my visit to Pampa and ordered tapioca flour that same night after coming home. When researching recipes, there were a lot of variations on how these cheesy puffs are made. I wanted something simple – the easier the better.
The recipe I ended up going with was from Simply Recipes because the batter got mixed up together in a blender and the puffs got baked in a mini cupcake tin. I used parmesan cheese for these puffs, although Z was eating the cheese faster than I could grate for the recipe. I think we all have a cheese problem. This made 35 mini puffs.
Slightly adapted from Simply Recipes (https://www.simplyrecipes.com/recipes/easy_brazilian_cheese_bread/)
Brazilian Cheese Bread
Ingredients
1 egg
1/3 cup olive oil
2/3 cup milk
1 1/2 cups tapioca flour
1/2 cup grated parmesan cheese
salt
Instructions
Put all the ingredients in the blender and mix well. Pour batter into greased mini mufin tins, filling them 3/4 of the way full.
Bake at 400 degrees for 15-20 minutes.
Enjoy while warm.
7.8.1.2
49
https://foodmamma.com/2018/04/brazilian-cheese-bread/