One of our favourite chocolatey treats has to be puffed wheat squares. These seem to be loved by most people. Little wheat puffs covered in chocolate and made into squares. So good! These are no-bake, so dangerous that they can be made in minutes.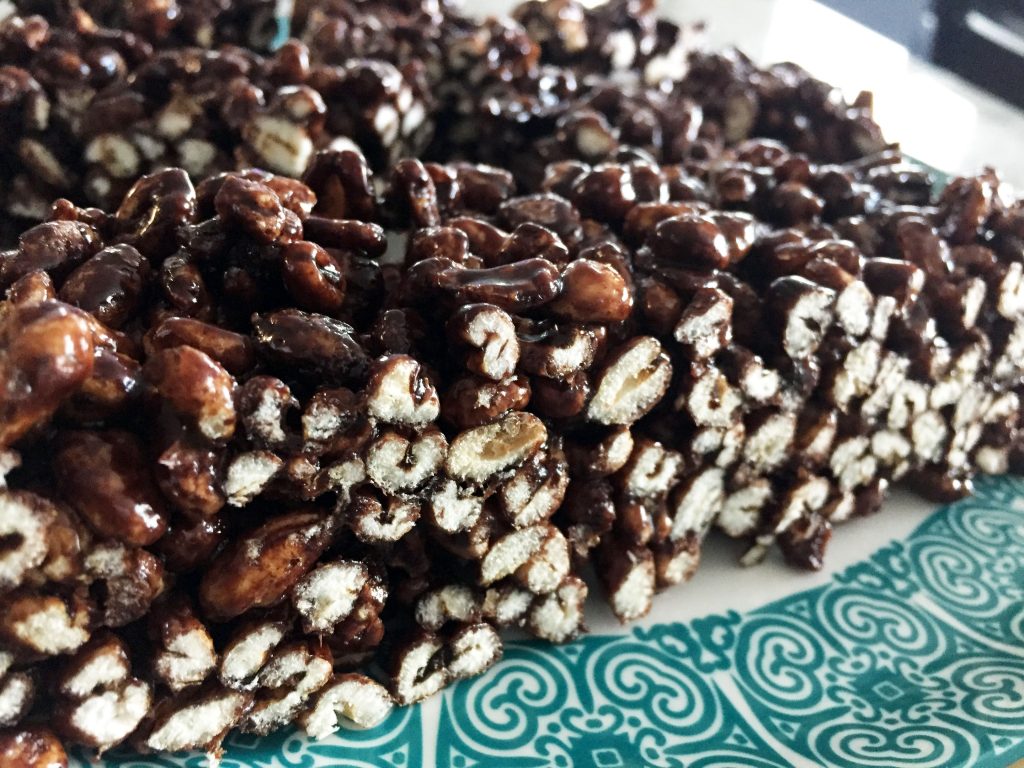 I first learned how to make these squares in highschool chemistry. What a great way to teach kids on the importance of measurement, right? Doing something out of the box, eating delicious treats, and learning all at the same time.
These squares are easy to whip up so perfect for a picnic or a school treat.
Ingredients
1/2 cup margarine
1/2 cup corn syrup
1/2 cup brown sugar
3 TB cocoa
5 cups puffed wheat
Instructions
Over medium heat, melt the margarine.
Add corn syrup, brown sugar and cocoa and let the mixture come to a boil.
After 1 minute, take it off the heat and add the puffed wheat.
Pour mixture into an 8" x 8" pan and cool before cutting it into squares.
7.8.1.2
52
https://foodmamma.com/2018/05/puffed-wheat-squares/