Disclosure – Omo Teppan & Kitchen hosted my family and I for dinner.  All thoughts and opinions are my own.
I headed to Omo Teppan & Kitchen a few weeks ago with the boys for dinner. Z loves to pretend that he's cooking like a Teppanyaki master and Q loves sushi so everyone was excited to check the place out.
Omo means hospitality and did they every live up to their name. From the moment we walked in, they made us feel right at home. The service was great, which is huge for me.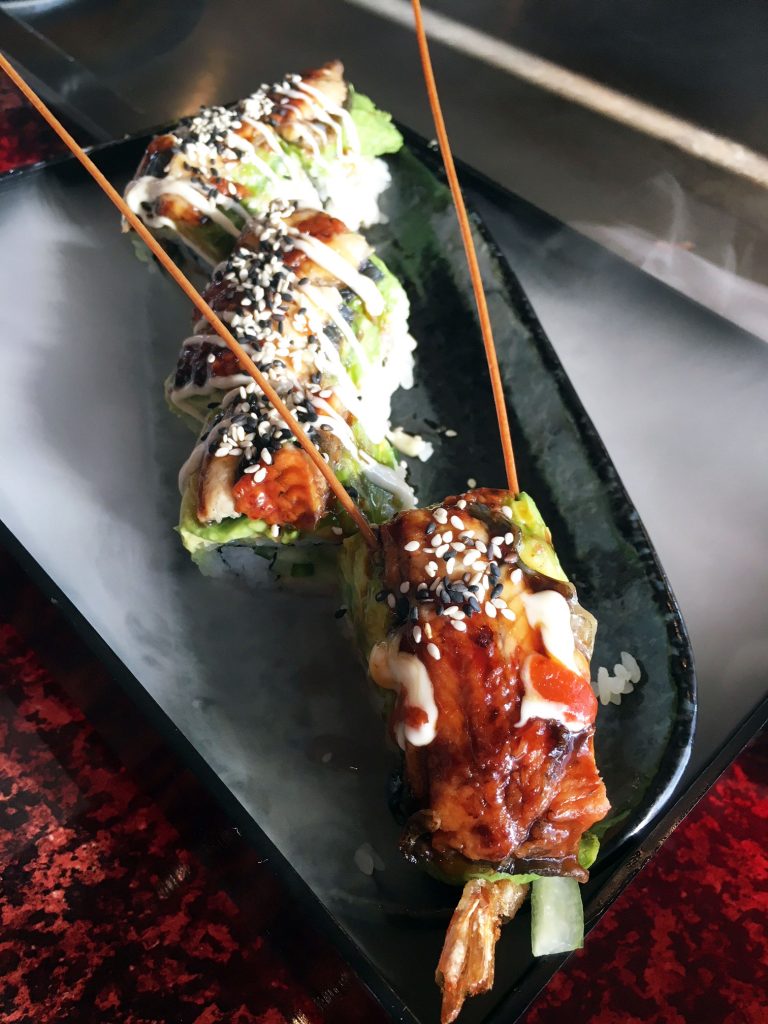 We started with the Flying Dragon Roll which was presented in a box with dry ice. It was a great presentation! This roll was a hit with tempura prawn and unagi.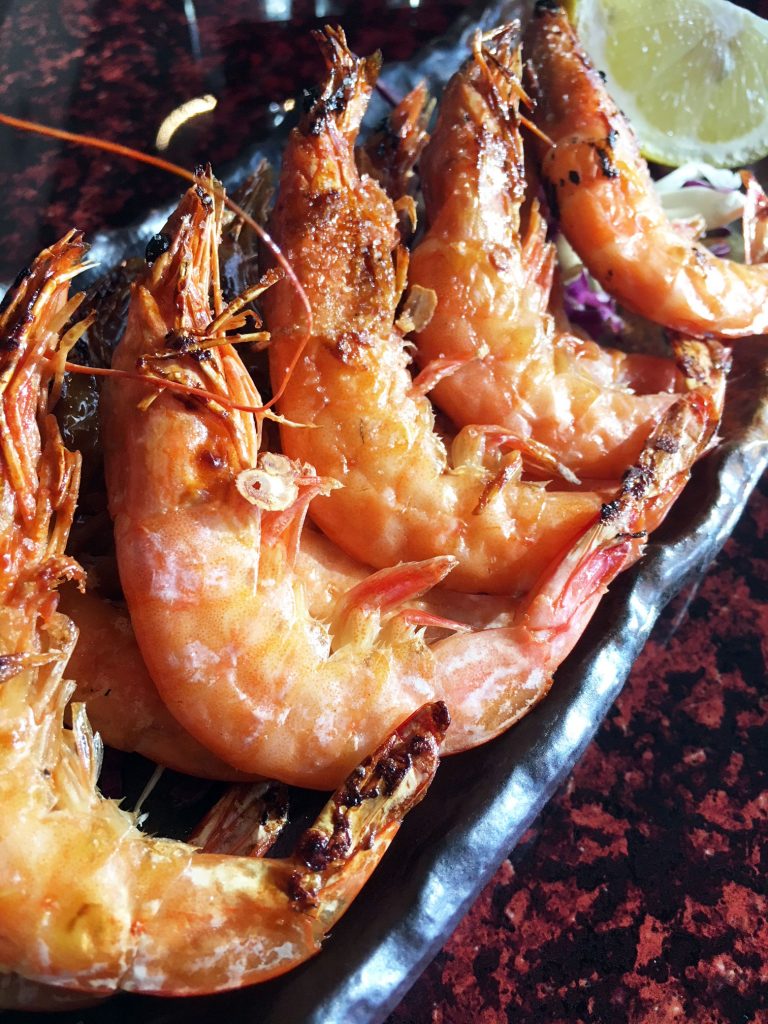 The grilled soft shell prawns were next. These were full of flavour and no peeling was required. We tried the tempura shrimp as well as the tempura veggies. The batter was crispy and light and we enjoyed both versions.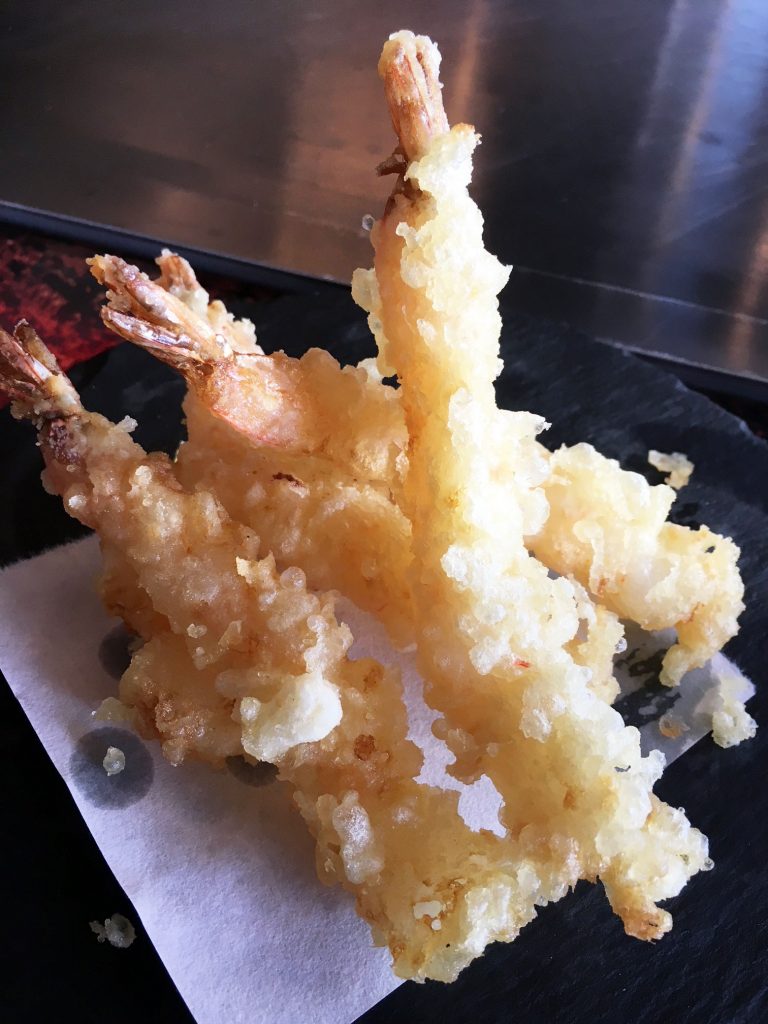 The Teppanyaki was so fun! We were entertained while Tetsu cooked us up a storm.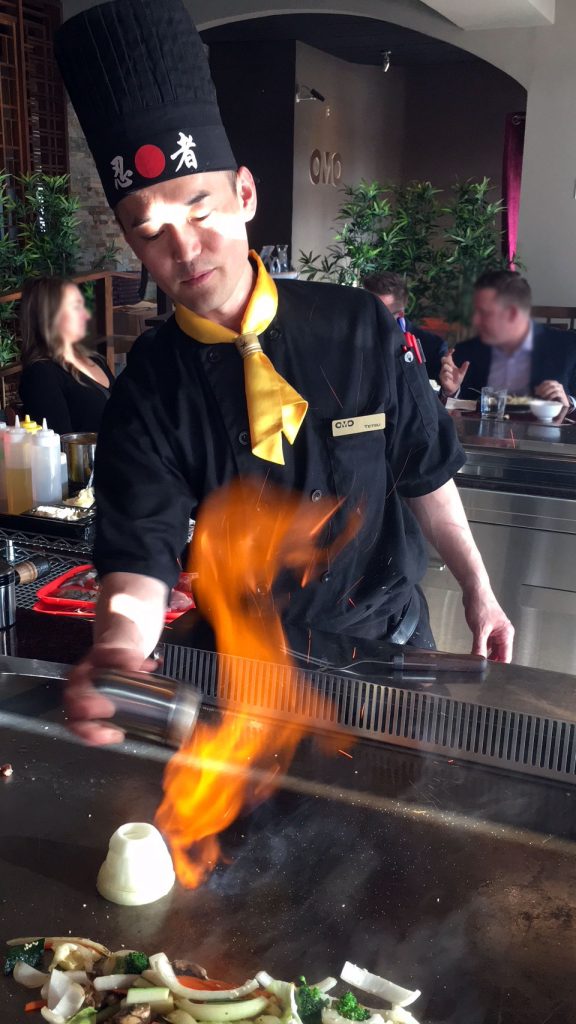 There is definitely something for everyone here. We were able to try chicken, shrimp, lobster and scallops.
We also got to try some beef. OMO serves authentic wagyu, directly from Japan. It is definitely something worth having. So melt in your mouth tender.  If you call ahead, you can also try the kobe beef. OMO is one of only four restaurants in Canada that serve it.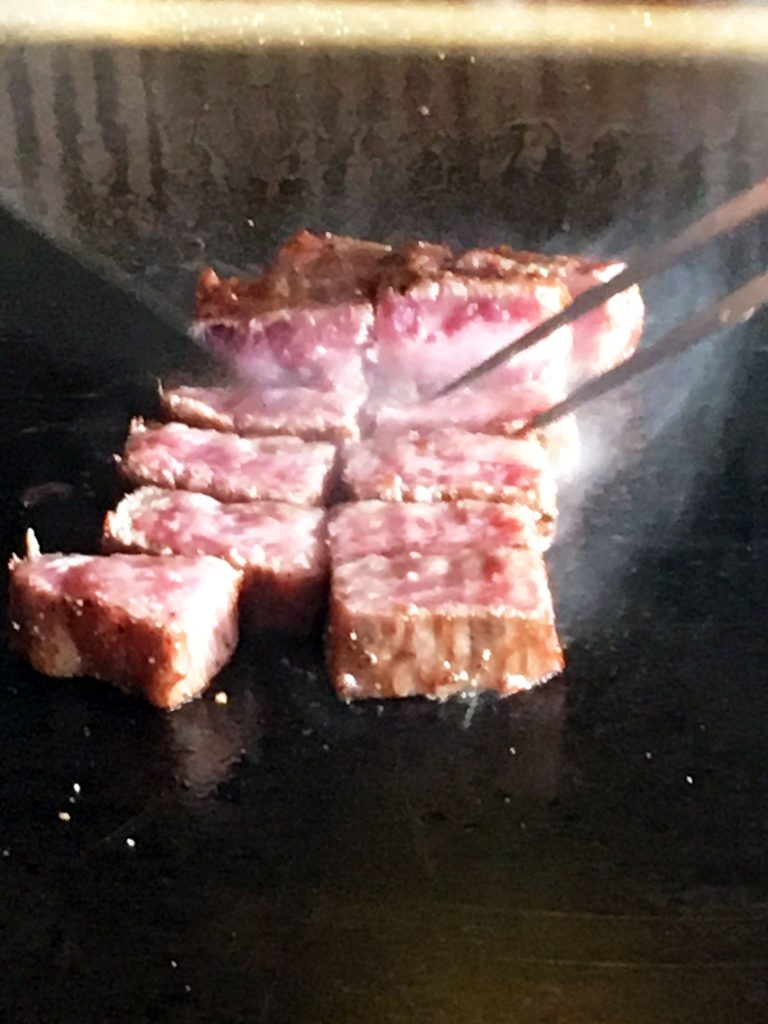 We had a fantastic time at OMO and can't wait to go back. The service, the food, the ambience – it has it all.
OMO Teppan & Kitchen
5222 Macleod Trail S
Calgary, Alberta
https://calgaryteppanyaki.com/