Disclaimer: The Loft Lounge hosted us for dinner. All thoughts and opinions are my own.
The Loft Lounge at Granary Road has extended their summer hours on Friday and Saturday nights. Hubby and I enjoyed dinner there this past weekend and it was great going to their after the market had closed.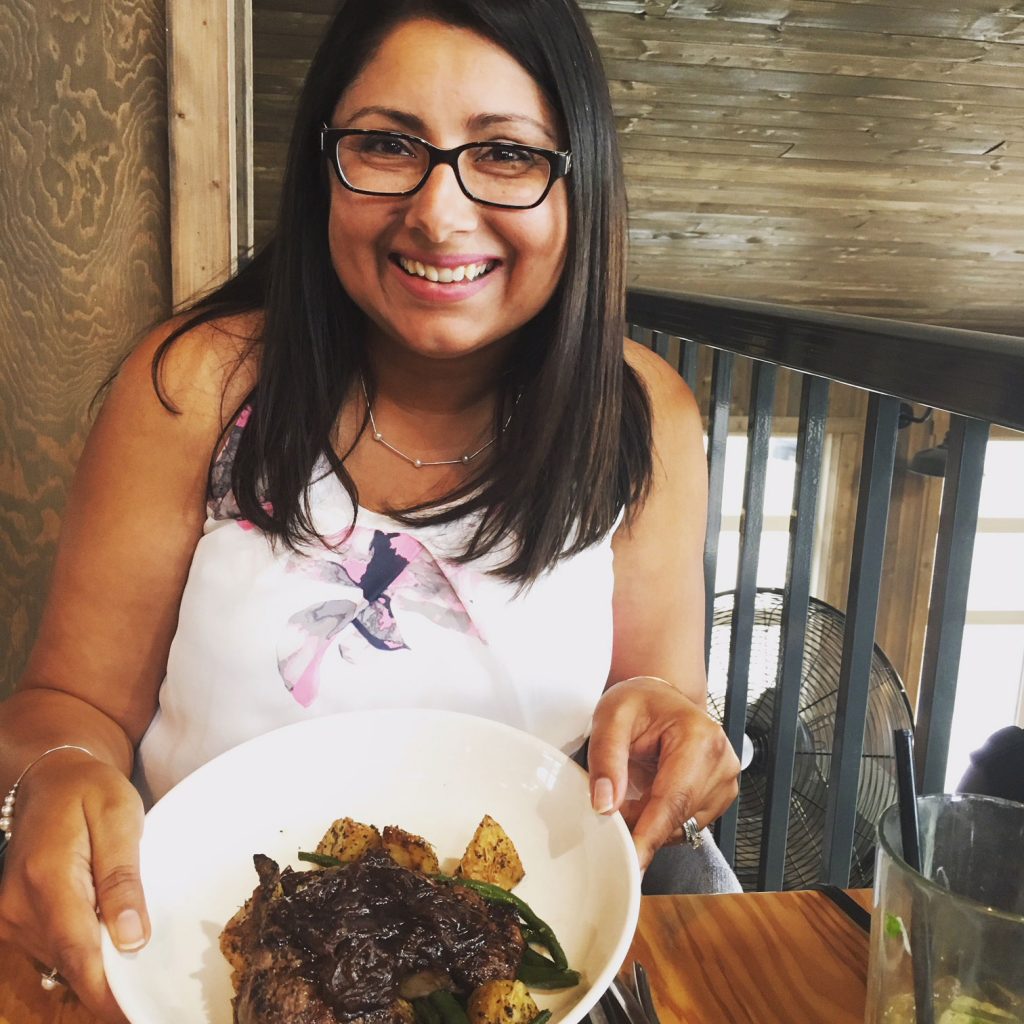 Granary Road closes at 5:30 but on Fridays and Saturdays, The Loft Lounge is open until 8. That means, even more of an opportunity to check out their Canadiana fare and enjoy award winning beers, wine and hand-crafted cocktails. It was a different vibe being in the space when the market was closed.
We started our night with Fresh Basil Lemonade. These were so refreshing and definitely needed for the hot week we have been having.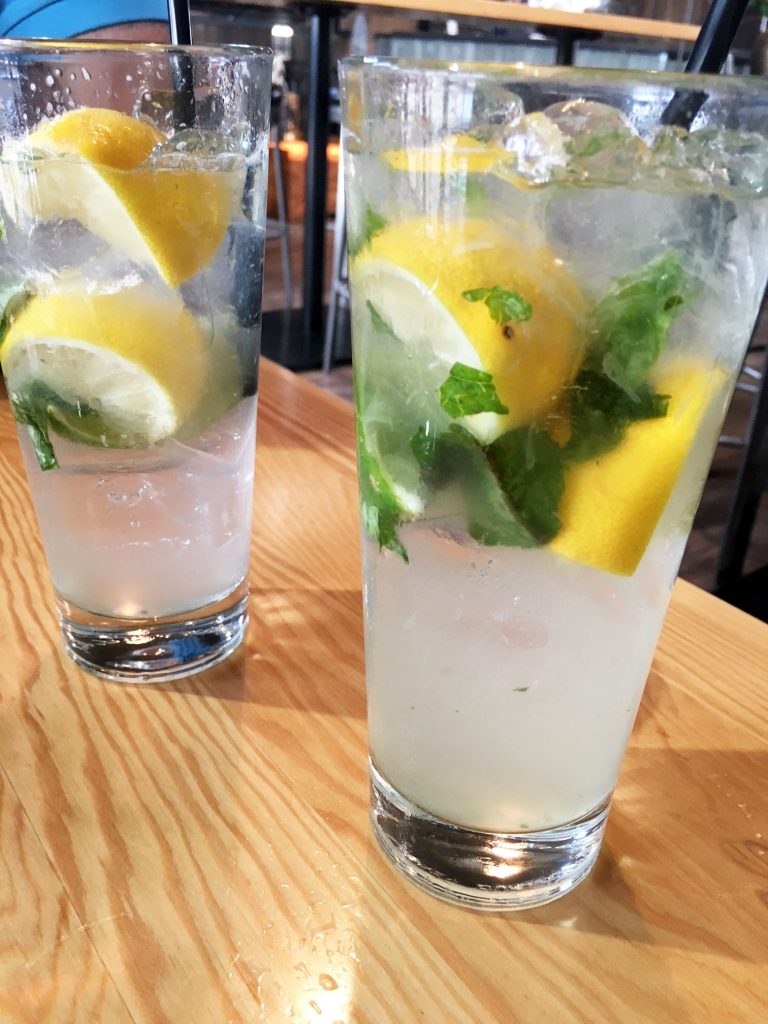 Hubby and I are big fans of appetizers so we decided to share a few appetizers and a main. We both loved the Teriyaki Shrimp. With pineapple and red peppers, and served on a bed of coconut couscous, this was a winner!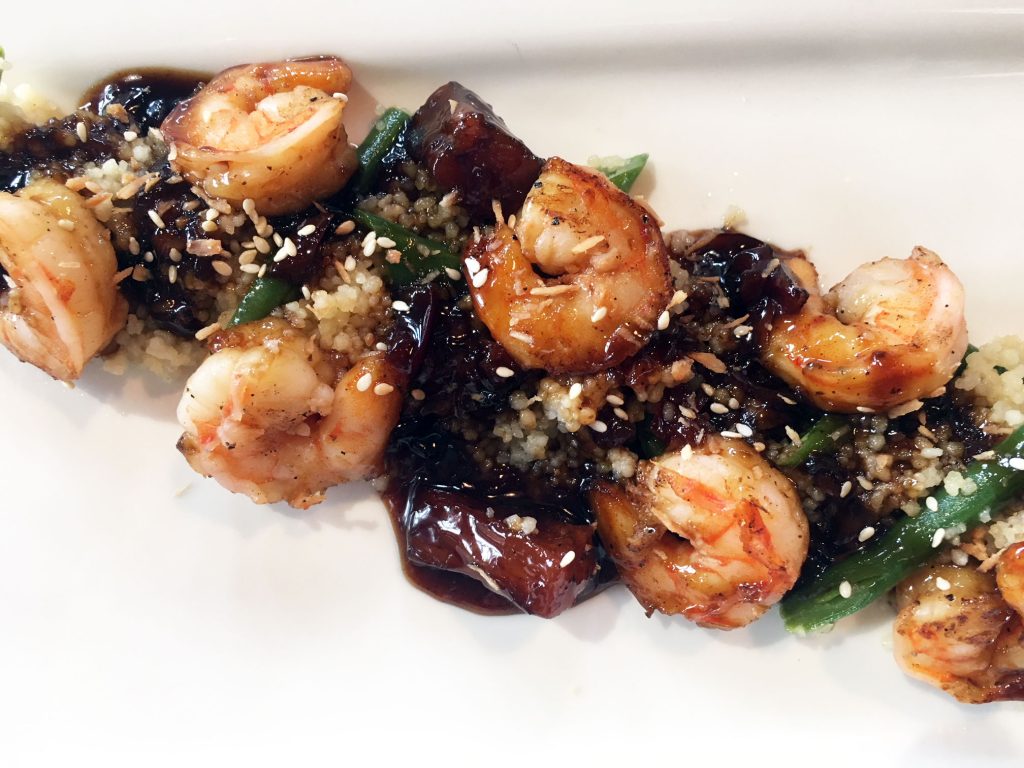 We also tried the chicken skewers which were served with their daily dipping sauce – roasted red pepper dip.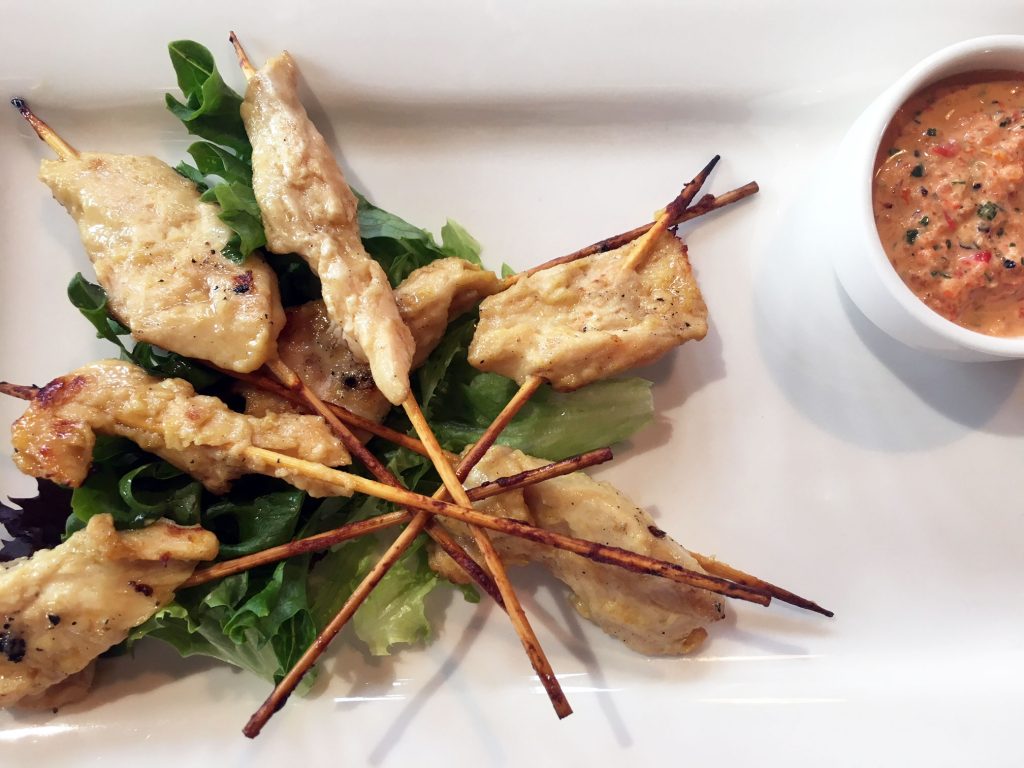 The warm pretzel bites were served with a mustard dipping sauce. All these bites were perfect for sharing.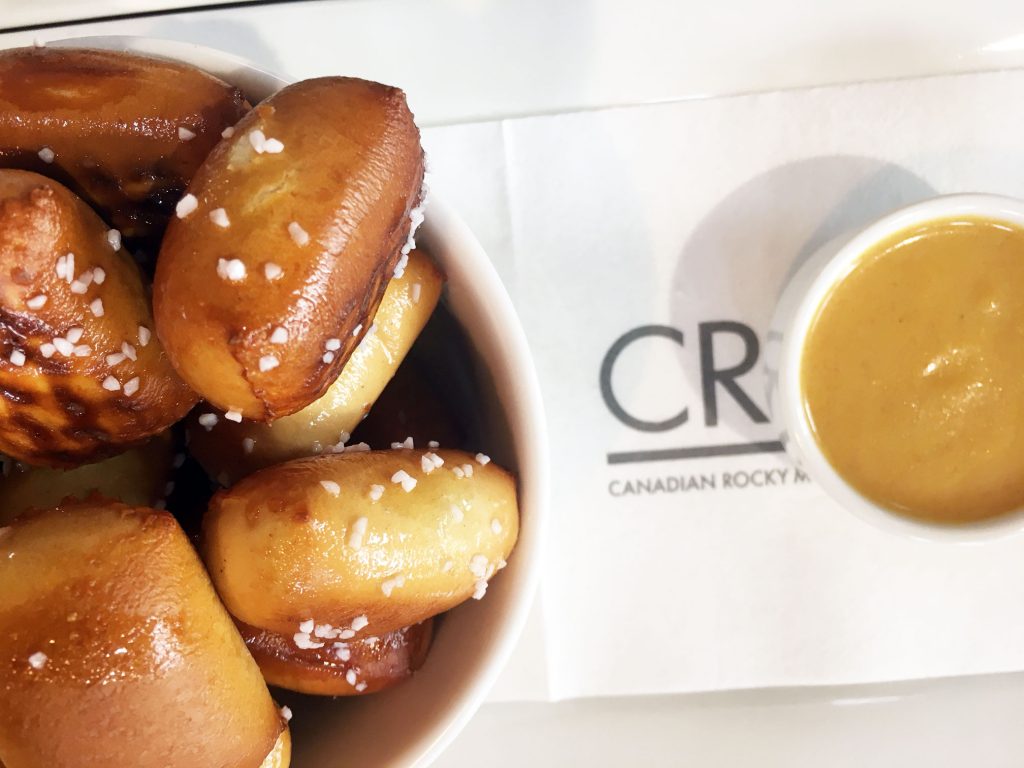 For our main, we shared the 8 oz ribeye which was served with herb roasted potatoes, green beans and caramelized onions. This was oh so good! The onions were an excellent touch to the perfectly cooked beef.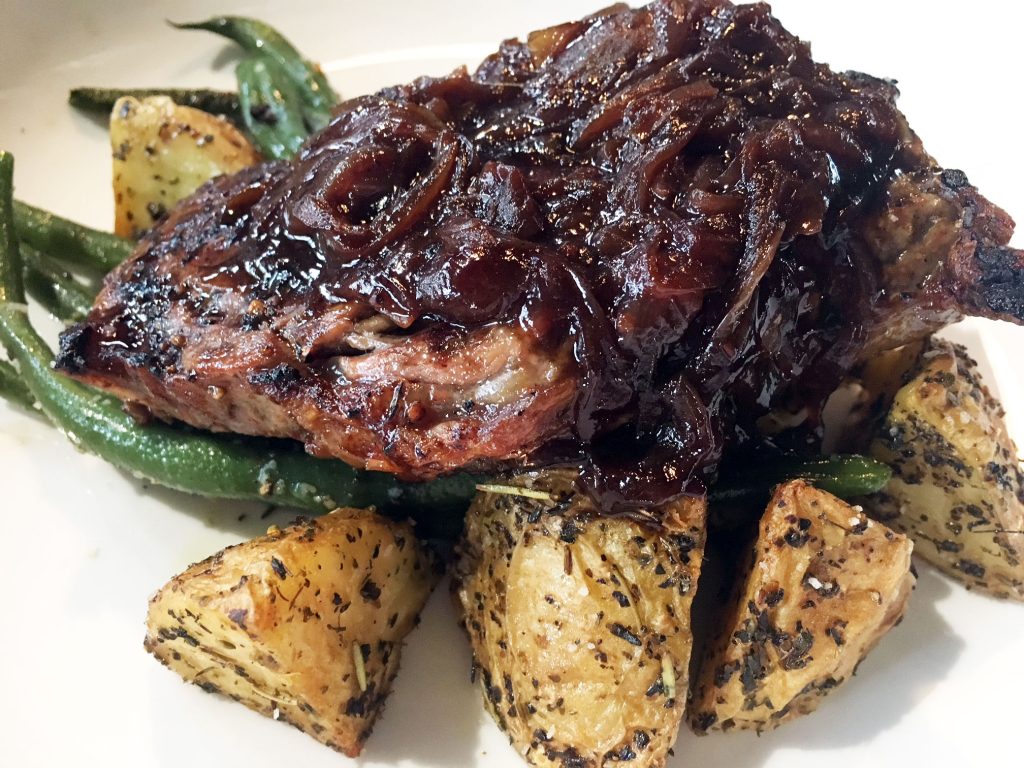 The sweet finish was the White Chocolate Cheesecake which was served with a raspberry compote and pistachio brittle. The cheesecake was refreshing and creamy.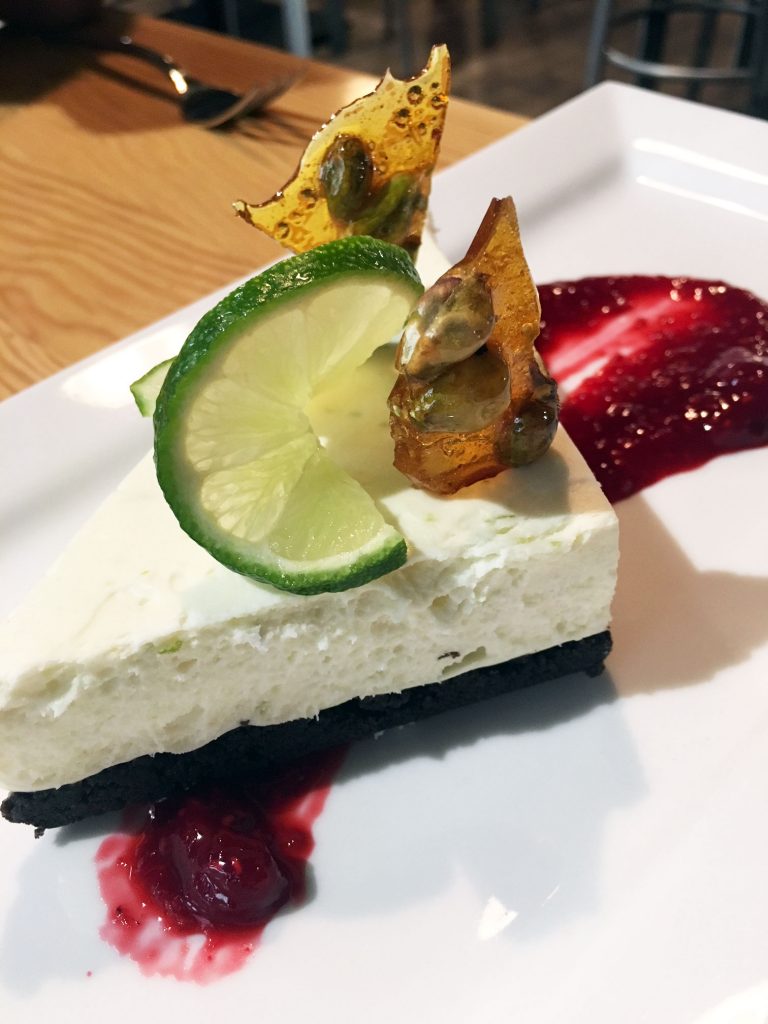 It was nice to see people coming to The Loft Lounge long after Granary Road was closed. Apparently their extended hours were not a secret!  We had a great meal and found the menu to be well-priced. Definitely worth checking out.
The Loft Lounge at Granary Road
226066 112 Street West, Foothills No. 31, AB T1S 5S5
https://theloftcalgary.ca/