One of our favourite things to go out for is dim sum. We just can't get enough! Whether it be for breakfast or lunch, there's lots to love about it. Like the small plates that make it easy to share. The affordability so you can try many dishes. And let's not forget the most important – the tasty food.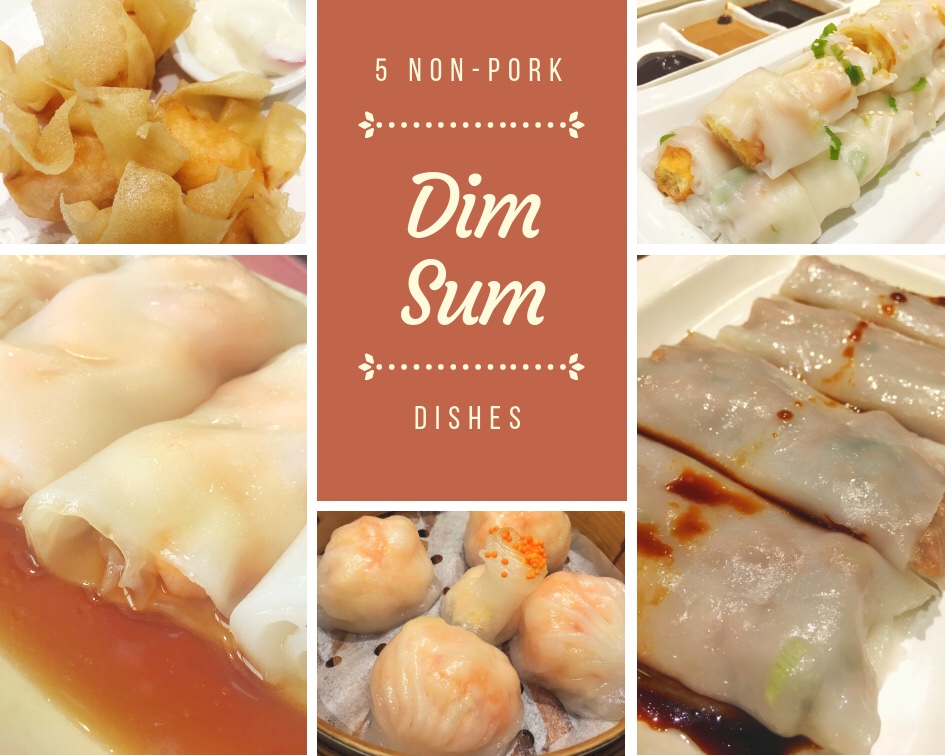 If you can eat all the things, and you want to know where to start, check out this great post on Merry About Town. For a non-pork eater, it can be tricky to decide what to eat since most dishes do contain pork. If you are limited like me, check out the five favourite things we like to enjoy at dim sum.
Steamed Shrimp Dumplings
These dumplings are always a fave! Shrimp wrapped in a dumpling and steamed until ready. Simple and delicious.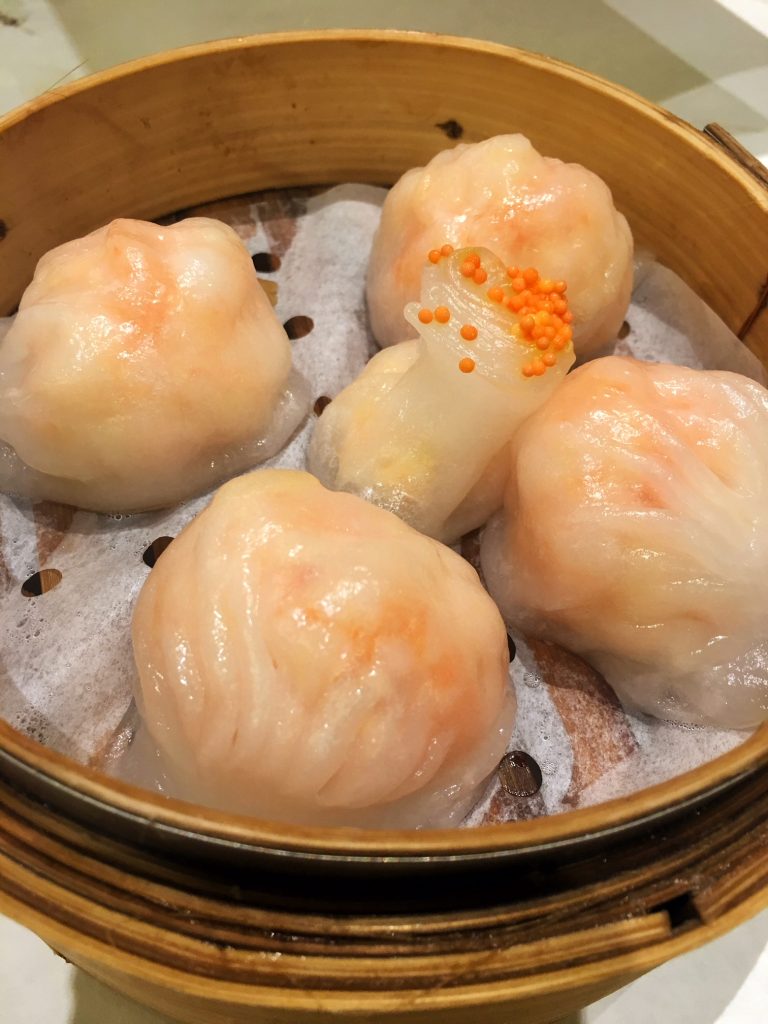 Deep Fried Shrimp Dumplings
If you love things fried, this one is a good one to try. Light and crispy and filled with shrimp, they are usually served with a mayo dipping sauce.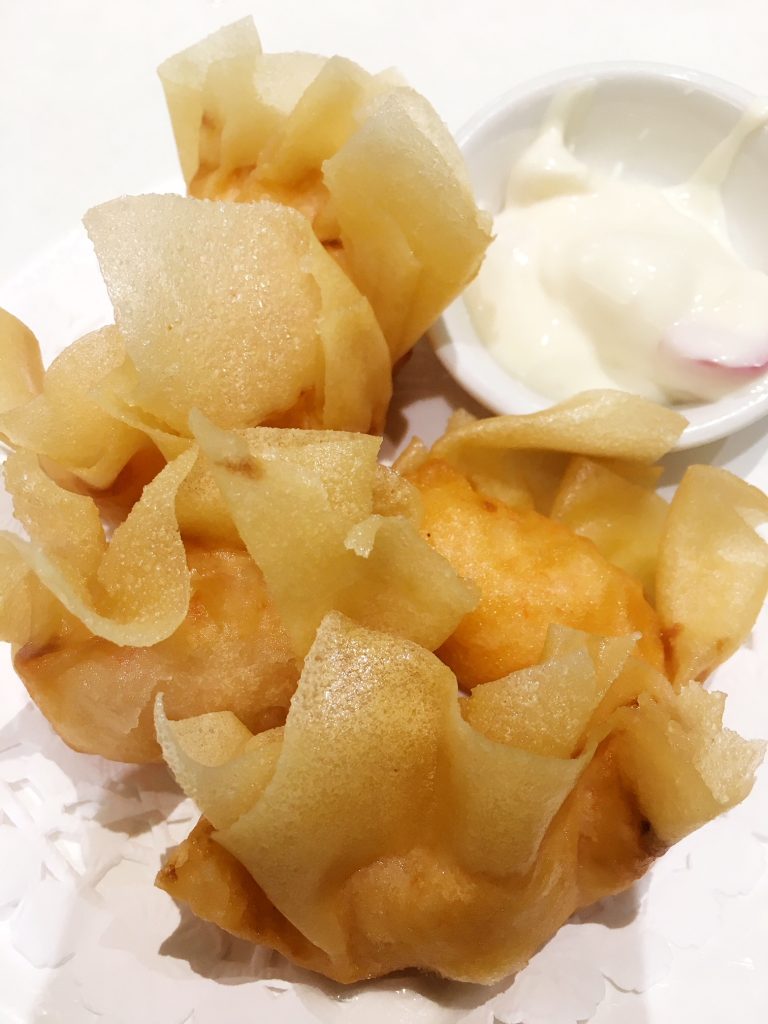 Rice Crepe with Beef and Spinach
This is basically a long rice noodle that holds the beef and spinach filling. It is served with soy sauce.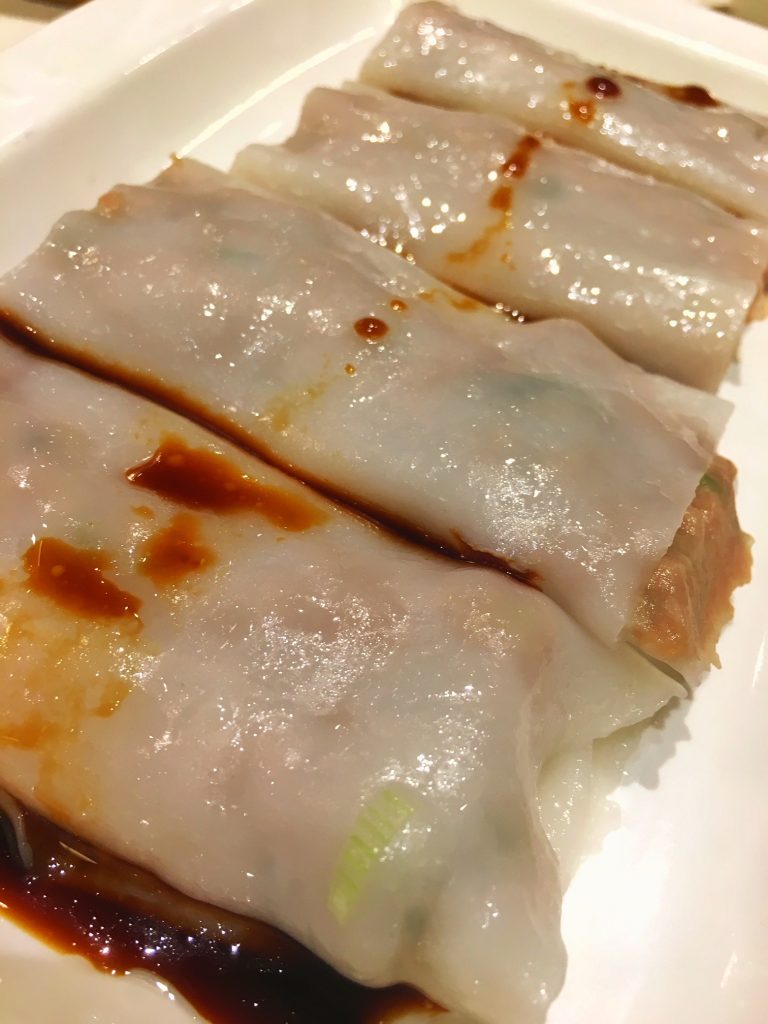 Rice Crepe with Shrimp
Another delicious shrimp dish, with the shrimp enveloped in a long rice noodle. So good.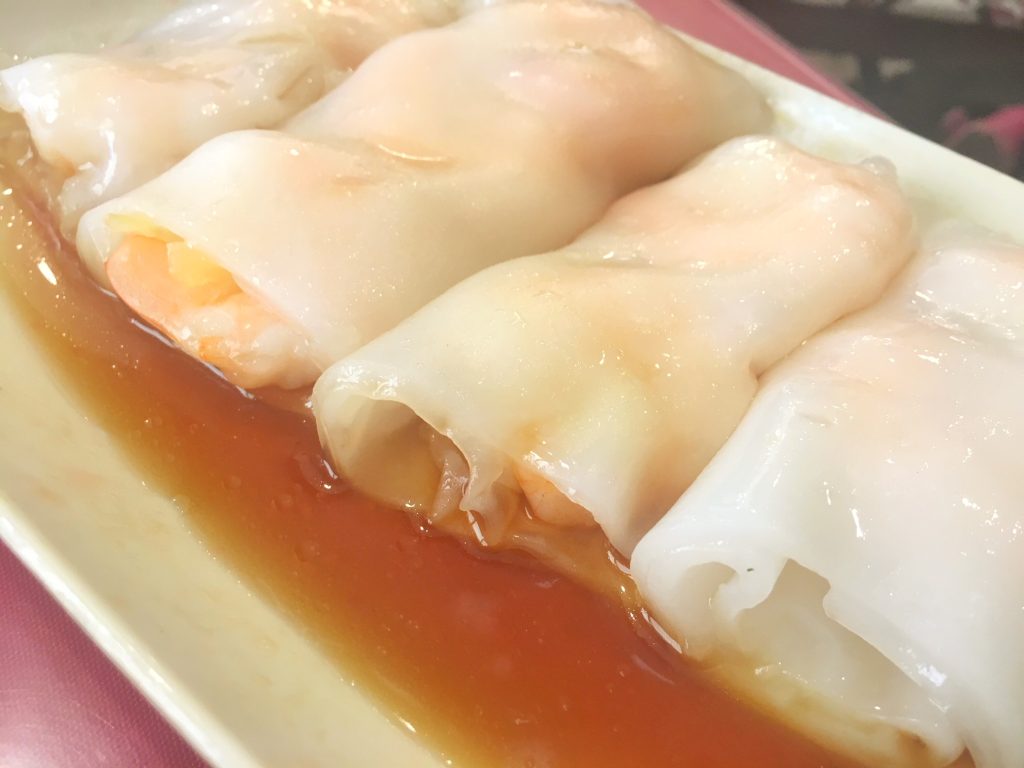 Chinese Donut Wrapped with Rice Crepe
This is the perfect dessert. It's like a fried cruller wrapped in a rice noodle sheet. It is usually served with a peanut sauce, hoisin sauce and sometimes soy sauce and topped with green onions and sesame seeds.