One of our favourite sauces has to be the steak sauce from Japanese restaurants. This is sesame steak sauce is simple to make at home and enjoy with easy to make steak bites.
Those who know me know I can't resist a good dip. It doesn't matter how tasty the food is on it's own, if there's a tasty dip to go along side it, I can't resist. Q is the same way. When he first tried the sesame steak sauce at a restaurant, he was hooked. He's been asking for a while to recreate it at home.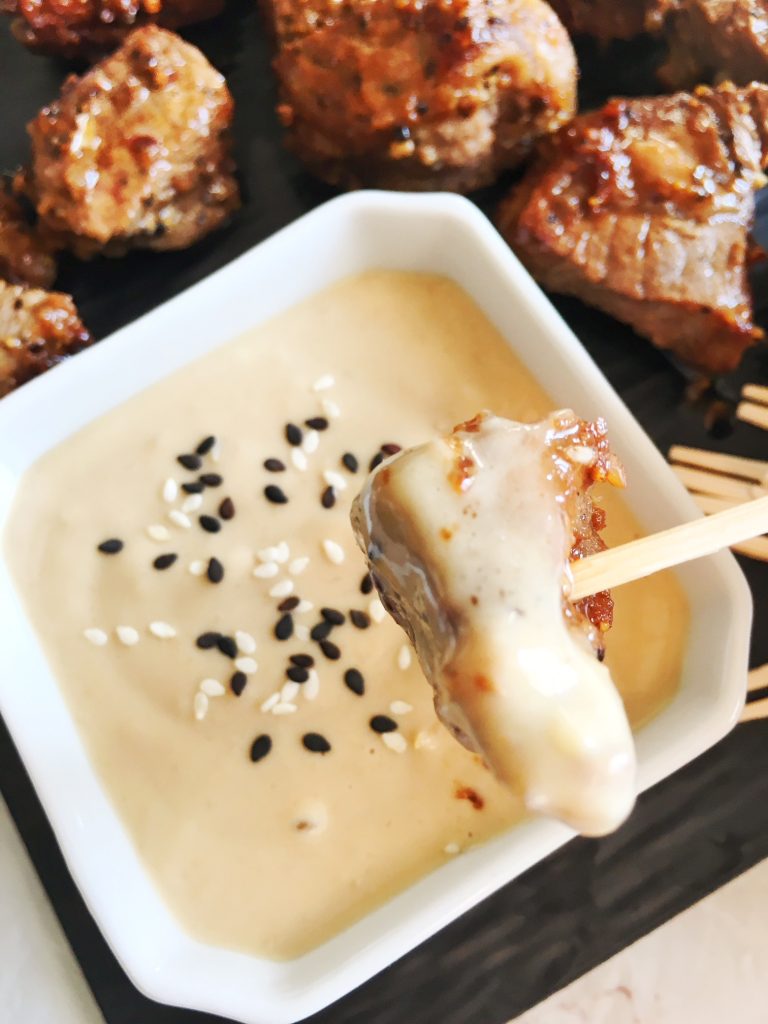 The steak bites are easy. Cut your favourite cut of meat into cubes. Add a little bit of oil, some garlic and your favourite spices and let it marinate for a couple hours. When you're ready, just cook them up in a skillet.
The sesame steak sauce is super simple to make and you can make it while the steak is marinating or even cooking! Just pour everything in a bowl and whisk away until you have a smooth sauce. This is the perfect thing for your kids to do and an easy way to get the kids in the kitchen.
Tahini, which is basically a sesame paste, is the star of the sauce. We normally have this at home to make hummus or dressings. The soy and garlic add the perfect flavours while the mayo smooths the paste out.  The result is something tasty and dippable. You will be wanting to dip everything into it!