Summer is here and we couldn't be happier. As the temperature goes up, our desire to eat lighter increases and salads become more frequent around here. This is a new one that we have added to our routine. This kale & cauliflower salad with almonds is hearty, you won't even miss the meat, if you decide to have a vegetarian meal. For us, dressing is a big deal and this lemon tahini dressing is perfect.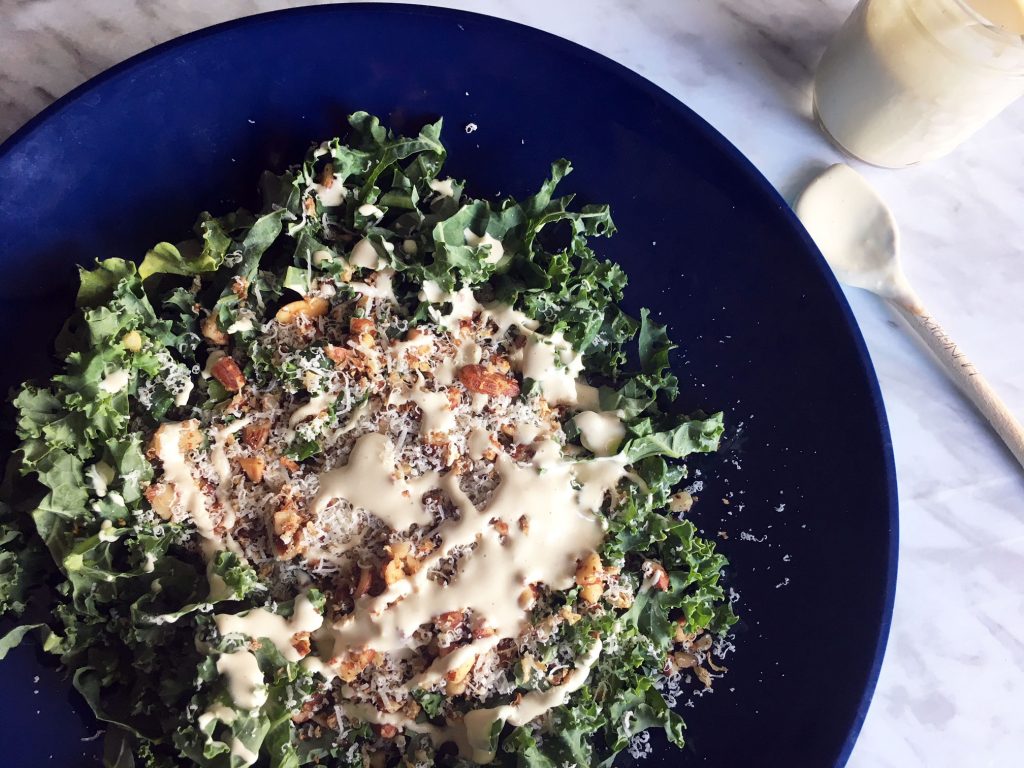 There is a little cooking to do since the cauliflower and almonds get baked in the oven. The almonds get roasted and the cauliflower gets cooked, making it an almost meaty texture. This gives the salad texture and makes it so filling.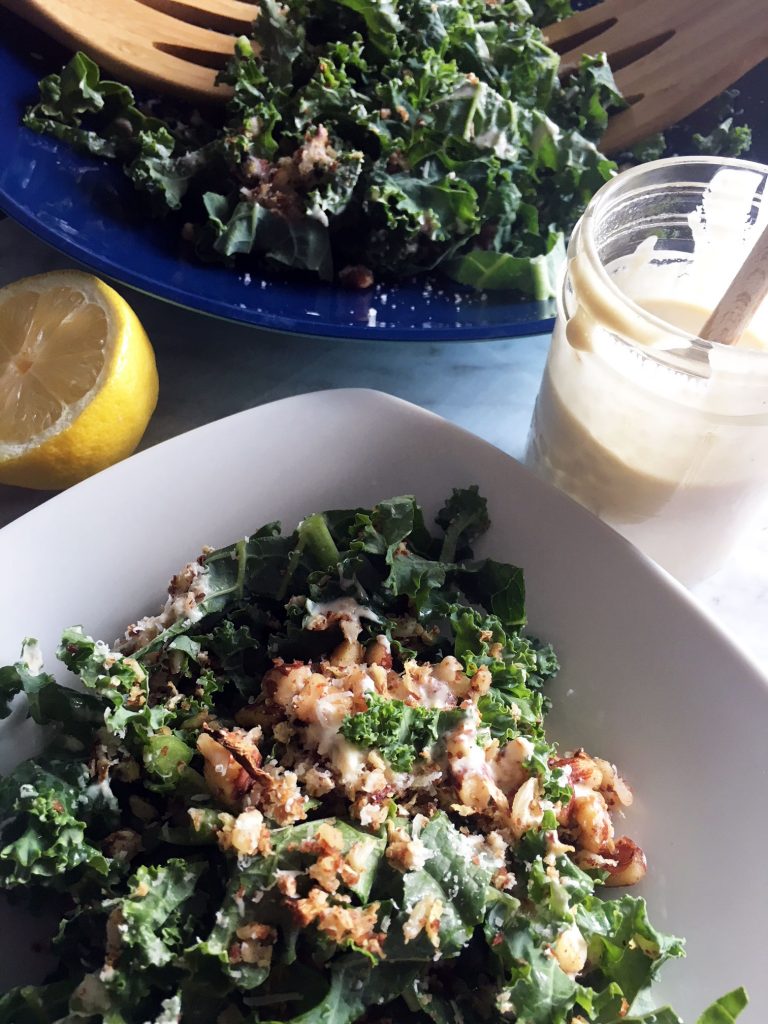 Lemon Tahini Dressing
Making your own dressing is super simple. The lemon tahini dressing has become a fave around here. The tahini makes this dressing creamy while the lemon adds a burst of sunshine. Maple syrup is used to cut the bitterness of the tahini, giving it the perfect amount of sweet. This dressing can be used on anything really and is oh so good.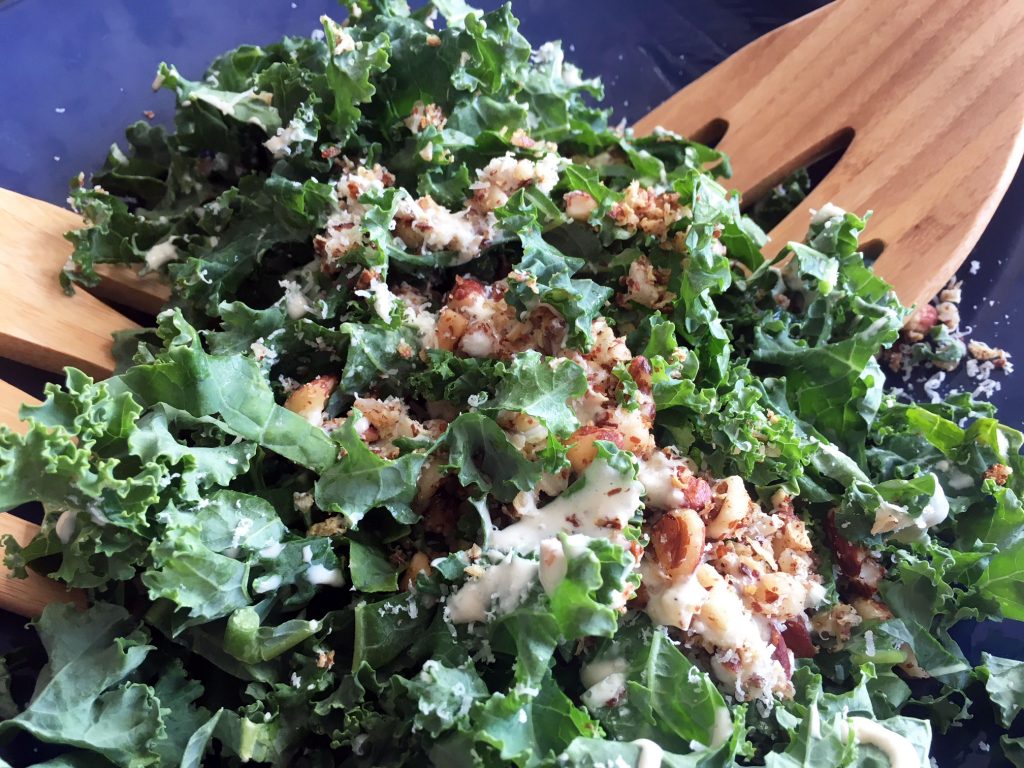 This salad is perfect as a side or even a main. If you're looking to add some meat, grilled chicken would go so well!
kale and cauliflower salad with lemon tahini dressing
Ingredients
2 cups chopped cauliflower
1 cup chopped almonds
oil
salt
pepper
1/2 cup tahini
1/2 cup water
1 TB minced garlic
3 TB lemon juice
2 TB maple syrup
salt
pepper
1 bunch kale
parmesan cheese
Instructions
Place the chopped cauliflower and almonds on a sheet pan.
Drizzle with oil, salt and pepper and bake at 350 degrees for 30 minutes.
In a blender, combine the tahini, water, garlic, lemon juice and maple syrup.
Season with salt and pepper.
In a large bowl, combine chopped kale with the cauliflower and almonds.
Drizzle the dressing on top.
Top with parmesan and enjoy.
7.8.1.2
54
https://foodmamma.com/2018/06/kale-and-cauliflower-salad-with-lemon-tahini-dressing/