This roasted cauliflower is incredible. Served with some cheese sauce, it makes the perfect side for any dinner.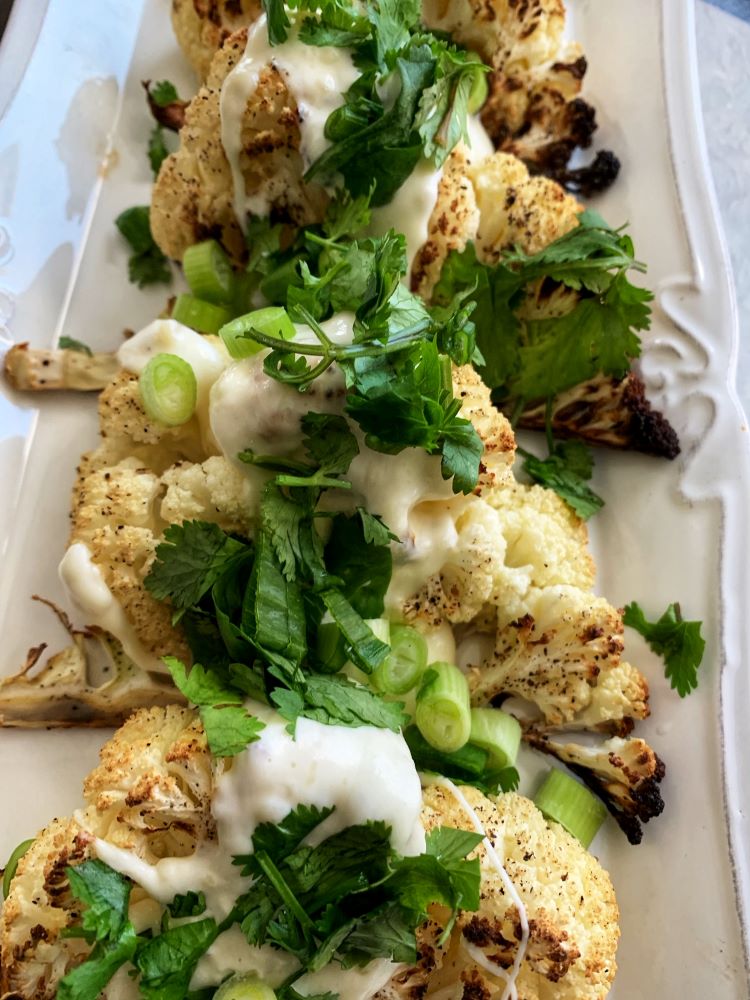 It's amazing what a hot oven can do with boring vegetables. Roasting them brings out so much flavour and it's definitely my favourite way to eat them. Roasted cauliflower is no exception.
This definitely is the case for boring old cauliflower. Although in this instance, the flavour is being kicked up two fold – by roasting and by drizzling it with some cheese sauce. Yes please!
This makes the perfect side, pairing well with both chicken or beef dishes. And let's not forget turkey! This would be beautiful on your holiday table.
My kids are not huge fans of cauliflower. This dish, however, was inhaled. That's a huge win over here. Roasting the cauliflower brought out the nutty flavours that one would never guess the veggie would have.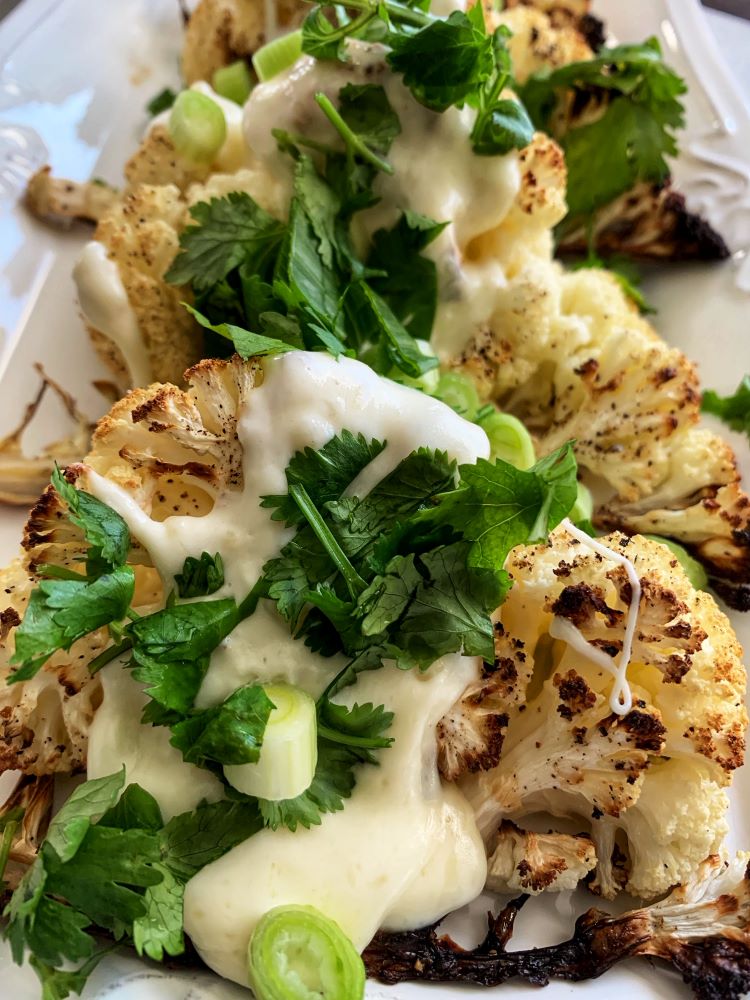 For the cheese sauce, I just used mozzarella because it's usually what I have in my fridge. The white sauce paired well with the cauliflower. It's like it was a match made in heaven.
Roasted Cauliflower with Cheese Sauce
Ingredients
1 cauliflower, cut into wedges
oil
salt
pepper
1 TB butter
2 TB flour
1 cup heavy cream
1 garlic clove, grated
1 cup mozzarella
Instructions
Place wedges of cauliflower on a baking sheet and drizzle with olive oil.
Season with salt and pepper and bake at 450 degrees for 20 to 25 minutes.
When the cauliflower is almost done, start the cheese sauce.
In a pot, melt some butter.
Add flour and cook for a minute.
Whisk in some heavy cream until well combined.
Grate the garlic into the cream and then add the mozzarella.
Mix until well combined.
7.8.1.2
104
https://foodmamma.com/2019/10/roasted-cauliflower-with-cheese-sauce/
Love Cauliflower?
Here are some other ways to enjoy: