It's soup season! This cream of mushroom soup is a great one to enjoy with chunks of meaty mushrooms and a flavourful broth.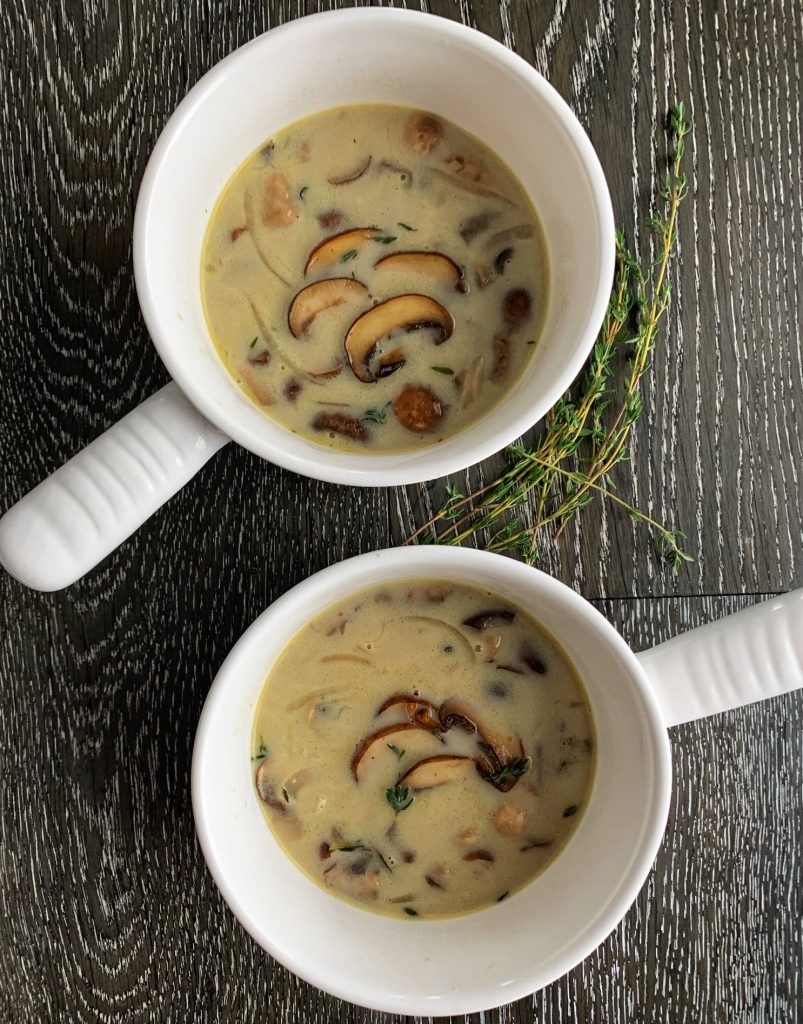 With the snowfall over the weekend, it is clear that it is soup season. One of my favourite soups has to be cream of mushroom. The meatiness of the mushrooms plays a big part of that. So does the creamy broth and the simplicity of it all.
I'm not always a soup person but there are times that I crave it and this mushroom soup had been on my mind for a while. I decided on a mix of white mushrooms and crimini. Sometimes I mix it up adding some Portobello or Shiitake. That's the thing with soup, you can add whatever you want really.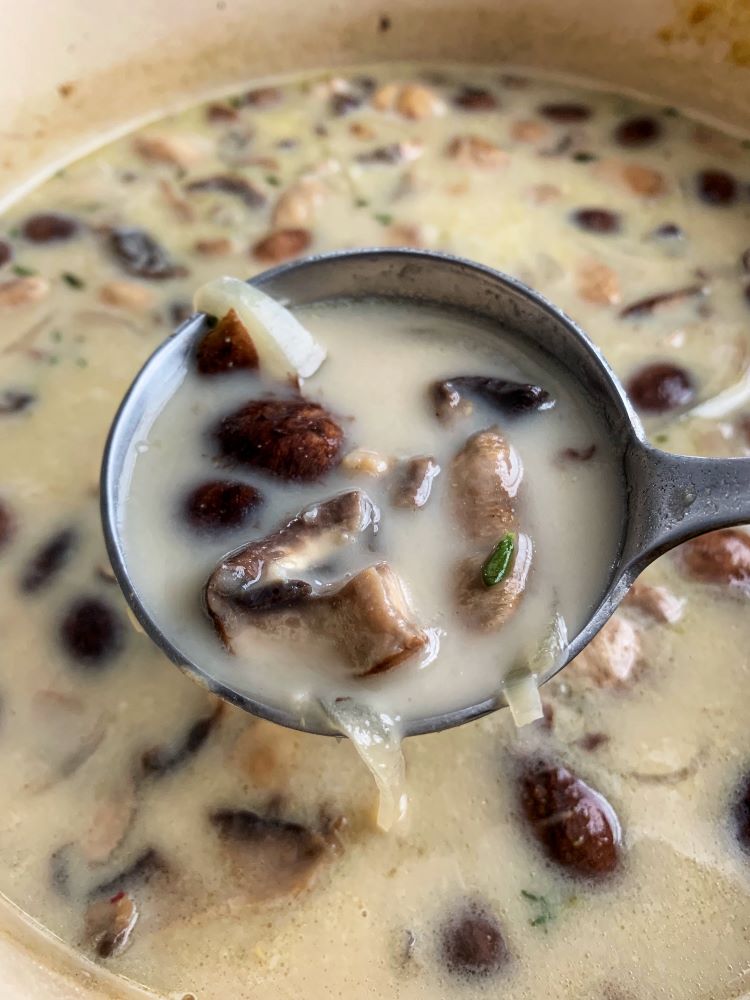 This is the perfect dish to get your kids in the kitchen. Having kids cut vegetables is something they can help with along with all the stirring. Just keep in mind, if the kids are cutting, you might not get things cut perfectly. I sliced a few myself that I wanted for garnish and let Z do the rest. He had such a sense of accomplishment that he cut the mushrooms and played a big role in making dinner. That was worth the various sized chunks of mushrooms in the soup.
This is the easiest soup with minimal ingredients. The garlic and thyme pair well with the mushrooms and provide so much flavour. We will definitely be eating this a lot through the season.
Ingredients
oil
1 lb mushrooms, chopped
1 onion, chopped
2 sprigs of thyme
2 garlic cloves, chopped
2 TB flour
4 cups broth
1/4 cup whipping cream
salt
pepper
Instructions
In a pot, heat the oil and saute the onions with garlic for a minute.
Add the mushroom and thyme and saute for a few minutes.
Sprinkle the mushroom and onion mixture with flour and cook for a minute before adding the broth.
Bring to a boil and let cook for 10 minutes, allowing the mixture to thicken.
Reduce the heat and stir in the cream.
Season with salt and pepper.
7.8.1.2
103
https://foodmamma.com/2019/10/cream-of-mushroom-soup/
Love Soup?
Try these other delicious soups: