Nutella lovers rejoice! This Nutella latte is super easy to make at home. Cozy up with a cup and a good book and you have the perfect day.
Snow in September. Living in Alberta, this is definitely nothing to be surprised about. Snow in the summer, chinooks in the winter – it's what we deal with every year. But, with the beautiful hot weather we had this summer, I didn't think the snow would come so soon.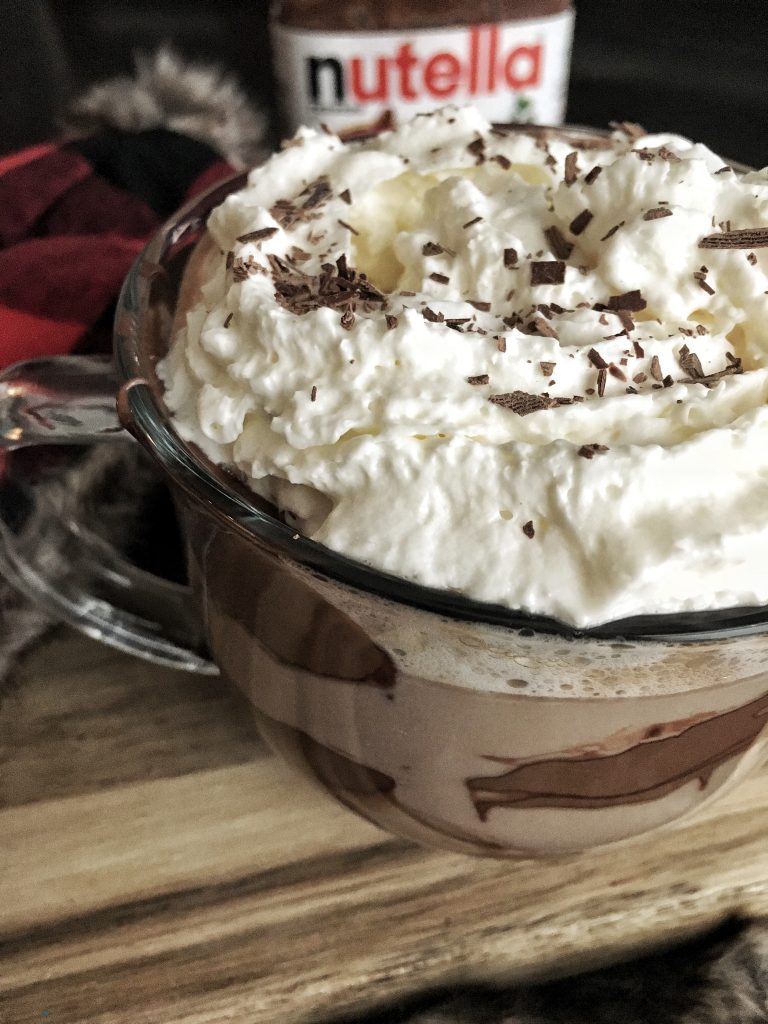 My love for Nutella is no secret. It's delicious in brownies, ice cream, cookies….and lattes! This cozy drink is super easy to make.
This is a decadent drink and definitely something that would be a treat. And oh what a treat it is. Make it even more special by painting the cup with streaks of Nutella, because there's no such thing as too much of the chocolatey goodness. Take this over the top with some whipped cream and chocolate shavings.
How do you like to warm up in the cold?
Nutella
Check out some more recipes containing Nutella here.
Ingredients
1/4 cup espresso
3/4 cup milk
1 TB Nutella plus extra for garnish
Whipped cream (optional)
Chocolate shavings (optional)
Instructions
Make espresso and add it to your cup.
Warm the milk with Nutella on medium heat and whisk to incorporate.
Use the whisk to make the milk frothy and then add to the espresso.
Garnish with whipped cream and chocolate shavings.
7.8.1.2
63
https://foodmamma.com/2018/09/nutella-latte/