Nutella lovers rejoice! This Nutella latte is super easy to make at home. Cozy up with a cup and a good book and you have the perfect day.
Snow in September. Living in Alberta, this is definitely nothing to be surprised about. Snow in the summer, chinooks in the winter – it's what we deal with every year. But, with the beautiful hot weather we had this summer, I didn't think the snow would come so soon.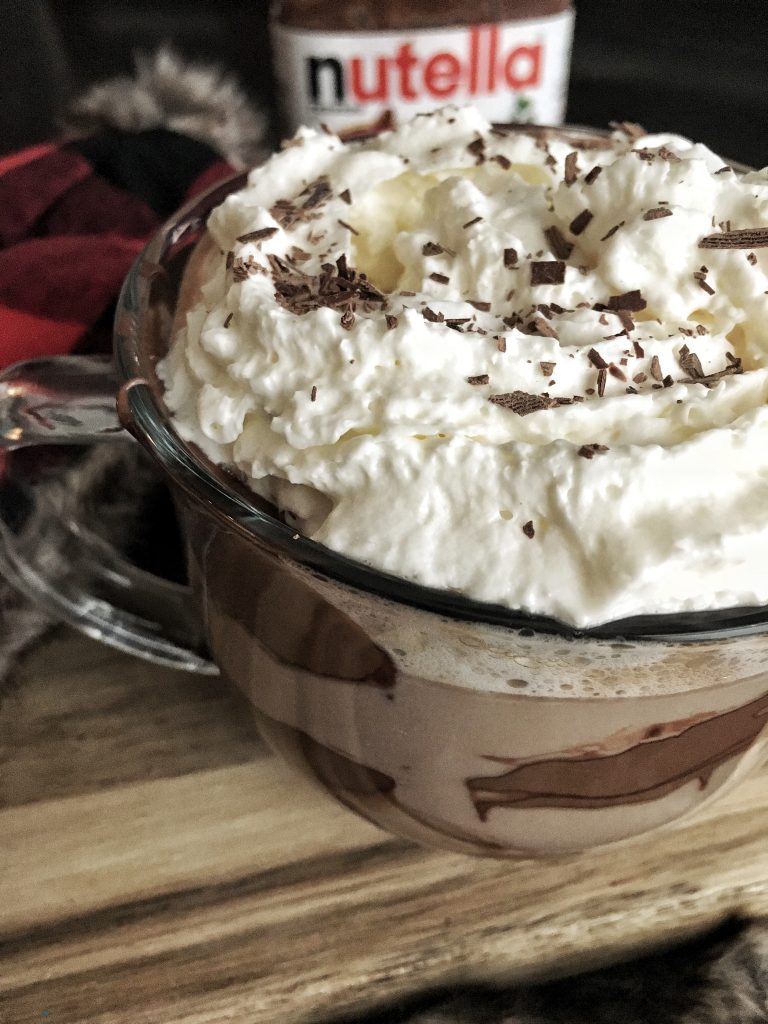 My love for Nutella is no secret. It's delicious in brownies, ice cream, cookies….and lattes! This cozy drink is super easy to make.
…