Customize your Springfree trampoline! With seven colour options, you can make the trampoline your own.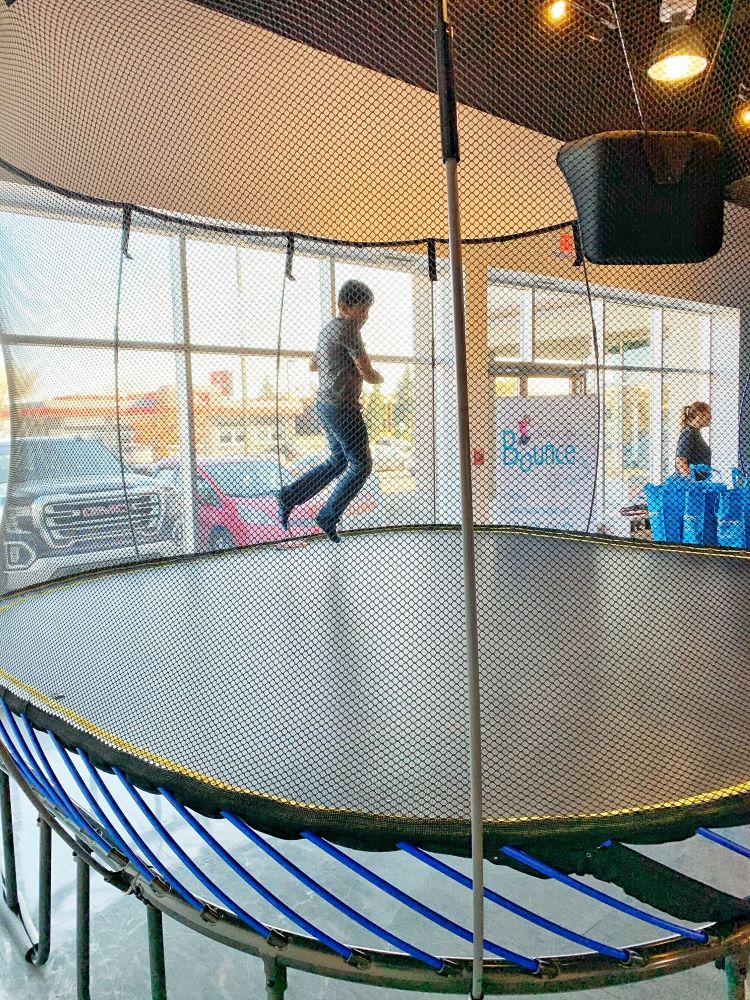 Disclaimer – This is a sponsored post. All thoughts and opinions are my own.
Love a life of colour? Now you can customize your Springfree Trampoline to reflect your colourful style and personality.
We had an opportunity earlier this month to check out the new colours of Springfree and customize our own trampoline. We have loved Springfree for a while and it is definitely one of our favourite things. We love the safety of it, the fun the kids have on it and the fact that it can stay up all year long.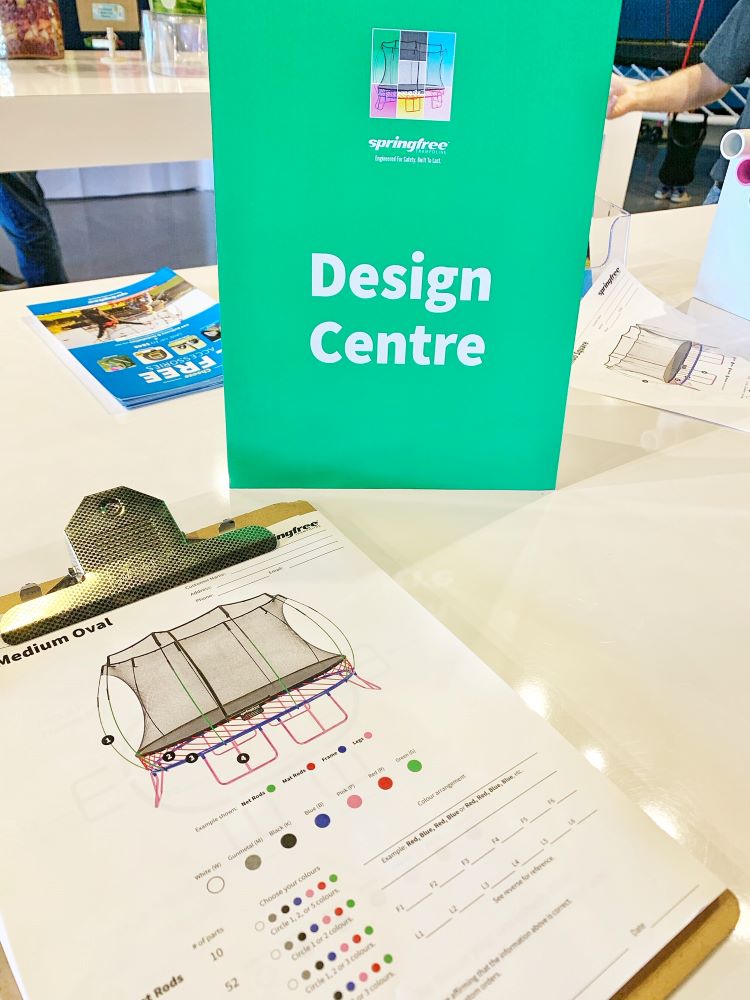 We went to the store and picked out the size that worked best for us. There are so many options with different sizes and shapes. And now colour!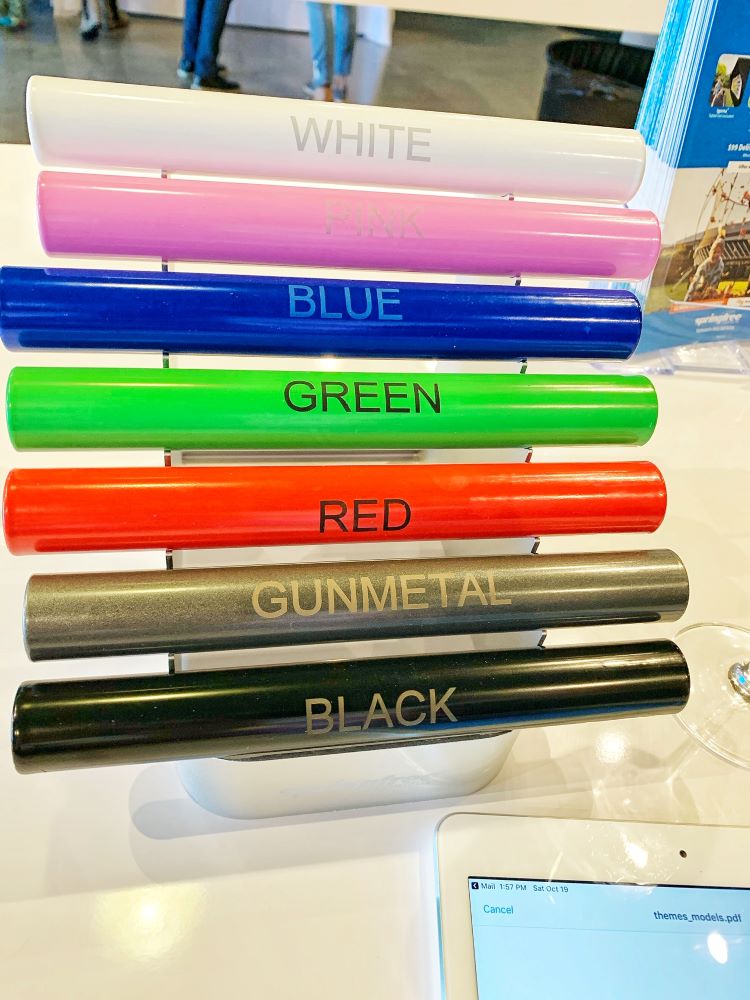 We then worked with the great staff at the store to decide on colour options. There are 7 options available: white, pink, blue, green, red, gunmetal and black. These colours can be mixed and matched on the legs, the frame, the mat rods and the net rods. So fun!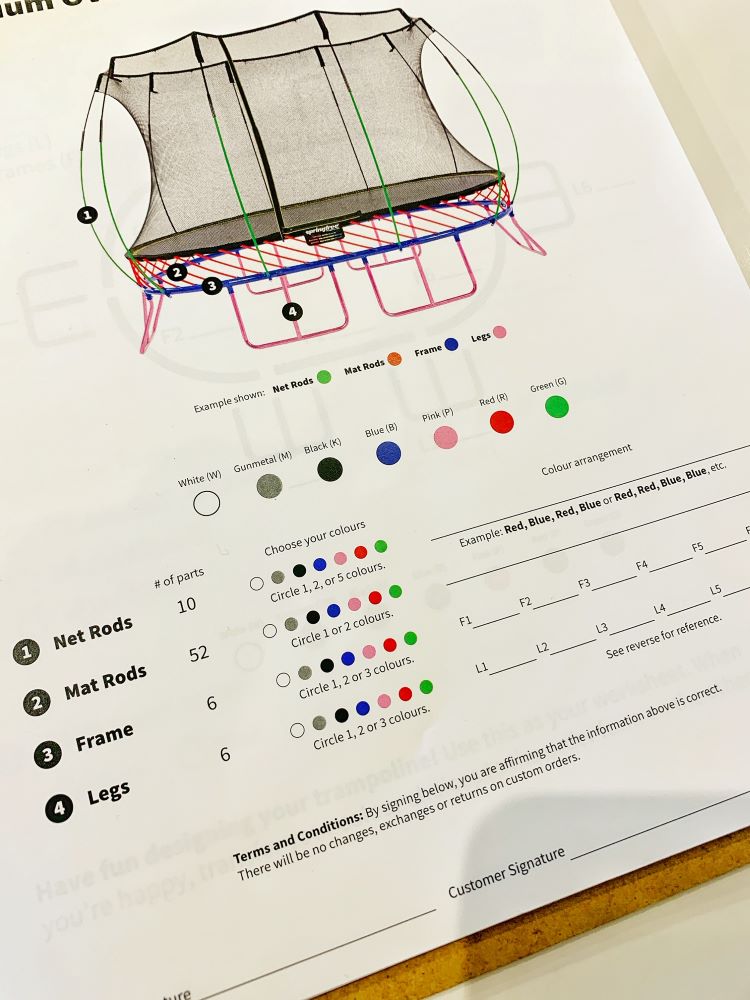 It was hard to choose which colours we wanted. We decided to go with the green and blue because they were so vibrant!
The fun doesn't stop there! You also get to customize the name tag on the trampoline. You choose the font, the colour and the message. What I really wanted it to say was Food Mamma but I got vetoed. Q and Z's Fun Zone had a better ring to it.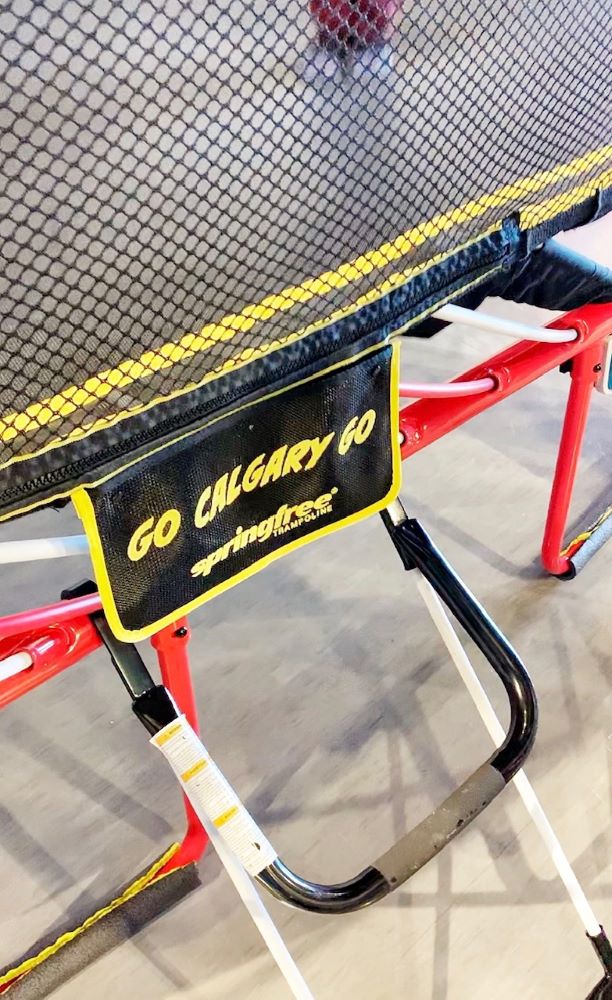 Looking forward to when the lovely team over at Springfree come and set up our new trampoline. Want a chance to win your own colourful Springfree. Head here to win. Good luck!