This 4-ingredient pizza dough is a no yeast pizza dough. Want to make it 2 ingredients? Read on!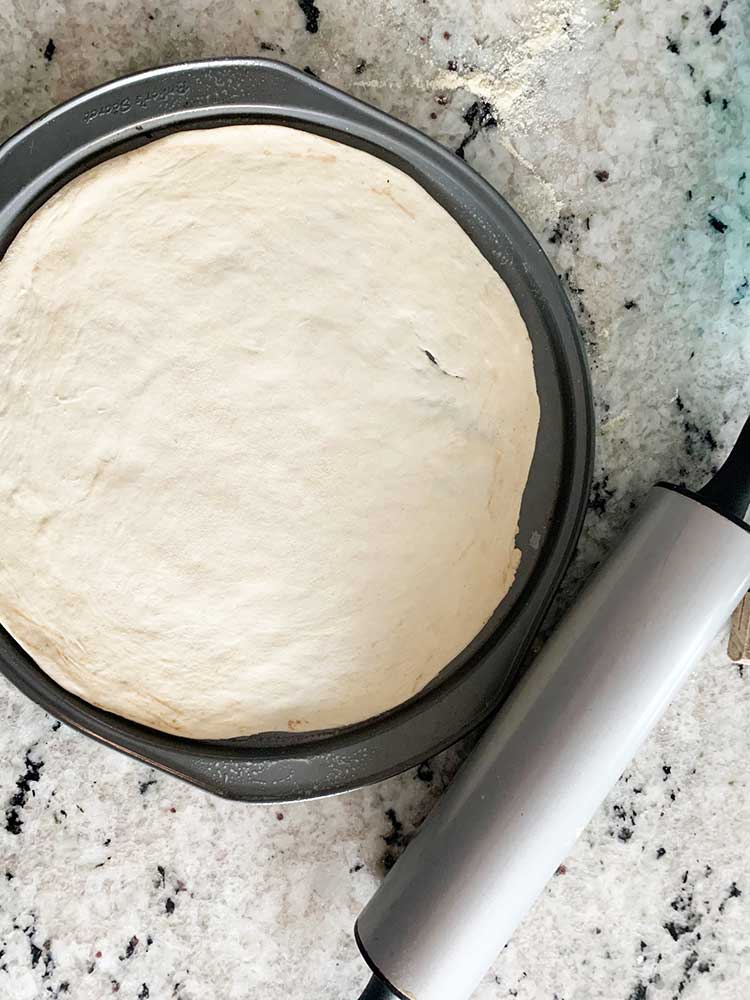 What a crazy time we are living in. We are doing our part by staying home and doing what everyone else seems to be doing – baking!
With so many people embracing baking, yeast of all things has become hard to find. This pizza dough has no yeast in it at all. The bonus of making a no yeast pizza dough is that there is no rising time. You can make the dough and use it within minutes. This dough can also be made ahead of time, just pop it in the fridge until you are ready to use it.
This dough contains only four ingredients – flour, baking powder, salt and yogurt. Want to make it a two ingredient dough – substitute the flour, baking powder and salt with self-rising flour.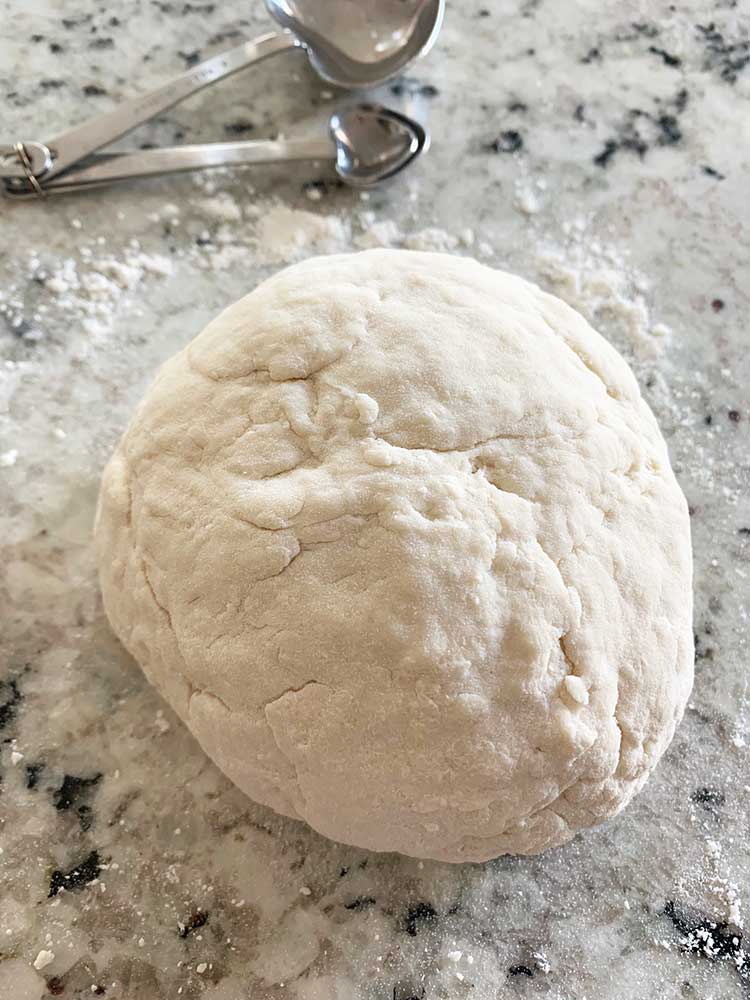 I like to make things easy and use my mixer. Just pop in all the ingredients and let the machine do the work for you. The dough starts off shaggy but eventually becomes a smooth ball. That's when it's ready.
This dough makes two 10″ pizzas. Divide the dough in half and start rolling. The flour and yogurt combination make a really smooth, easy to roll dough. It's one that doesn't roll back on itself, it stays put.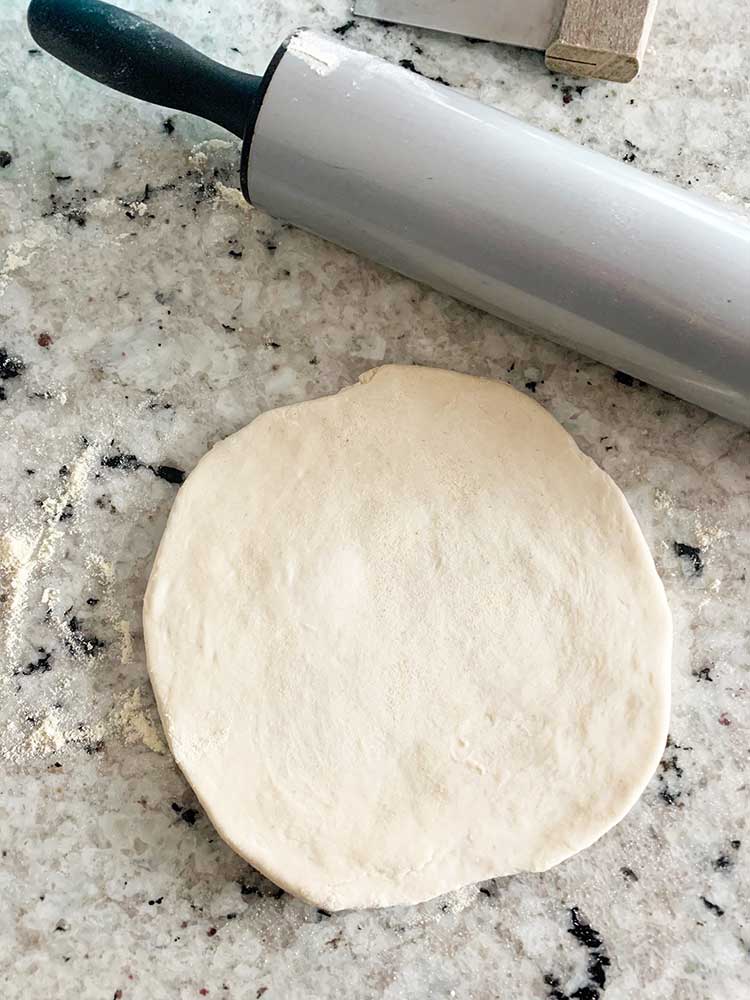 We like a crispy crust so I always pre-bake my crust before we add the sauce and toppings. This is not necessary though and you can go ahead and add the toppings to the raw dough.
Without yeast, you can go ahead and have that last minute pizza night. No waiting involved!
Yields Makes 2 10" pizzas

4-Ingredient Pizza Dough (No Yeast)

Ingredients

2 cups flour
3 tsp baking powder
1/2 tsp salt
1 cup yogurt

Instructions

Combine all the ingredients in a mixer.
Let the mixer knead the dough until the dough comes together and is soft and smooth.
Divide the dough into 2.

7.8.1.2

120

https://foodmamma.com/2020/04/4-ingredient-pizza-dough-no-yeast/
Pin Me!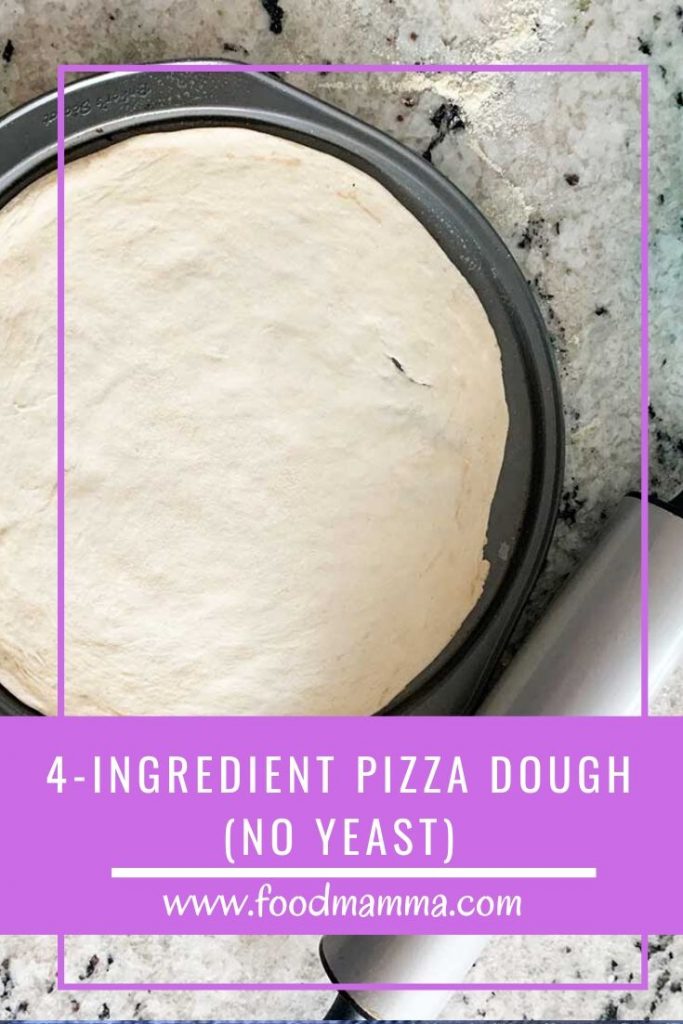 Looking for a dough with yeast but minimal wait time? Click here.