This rose kulfi is creamy and flavourful. We love it churned but you can also make it in popsicle molds!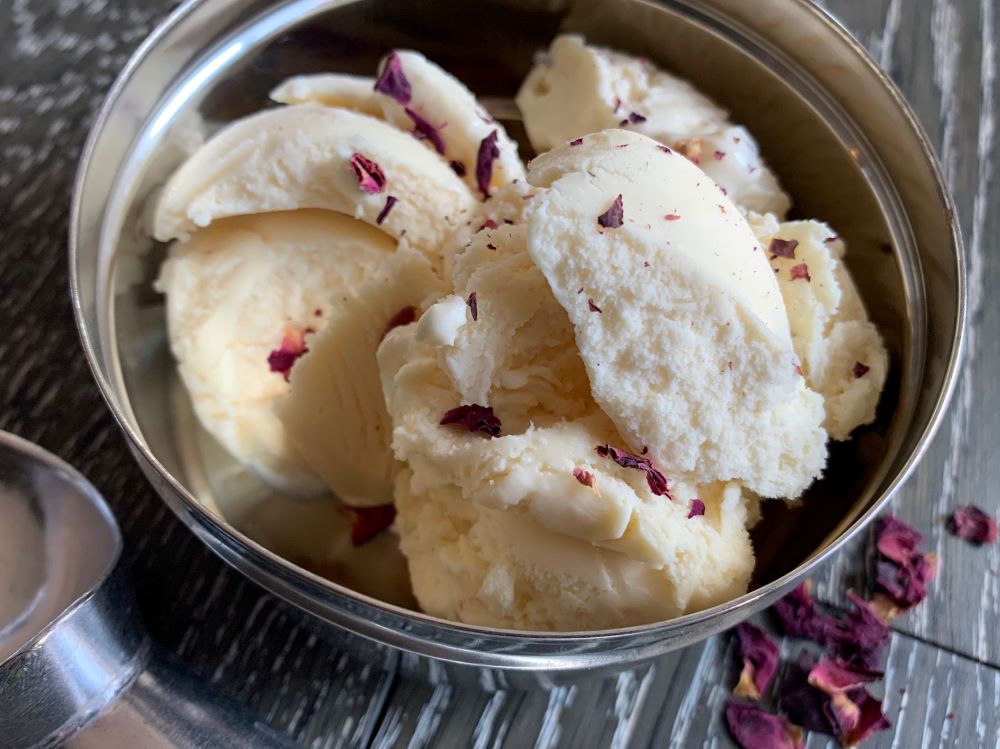 If you have been following me on Instagram, you may have seen many mentions of ice cream. It's no secret that around here, we are all coping with this pandemic with delicious, creamy ice cream.
Kulfi is one of those things that you don't need an ice cream maker for. You can easily use a popsicle mold to make up the creamy treats. We did an experiment a few years ago comparing the results when we added the kulfi mixture into an ice cream machine. I loved the results after the milk being churned and I knew I wanted that creamy effect this time.
There are a couple of ingredients that may be hard to find at the grocery store – kewra and rose essence. They are usually readily available at your local indian grocery store. If you are using rose syrup rather than the essence, it's not as concentrated so you will have to use more. Just taste the mixture to your liking. (The tasting of the mixture can be a dangerous thing. The sweet milk is just too delicious!).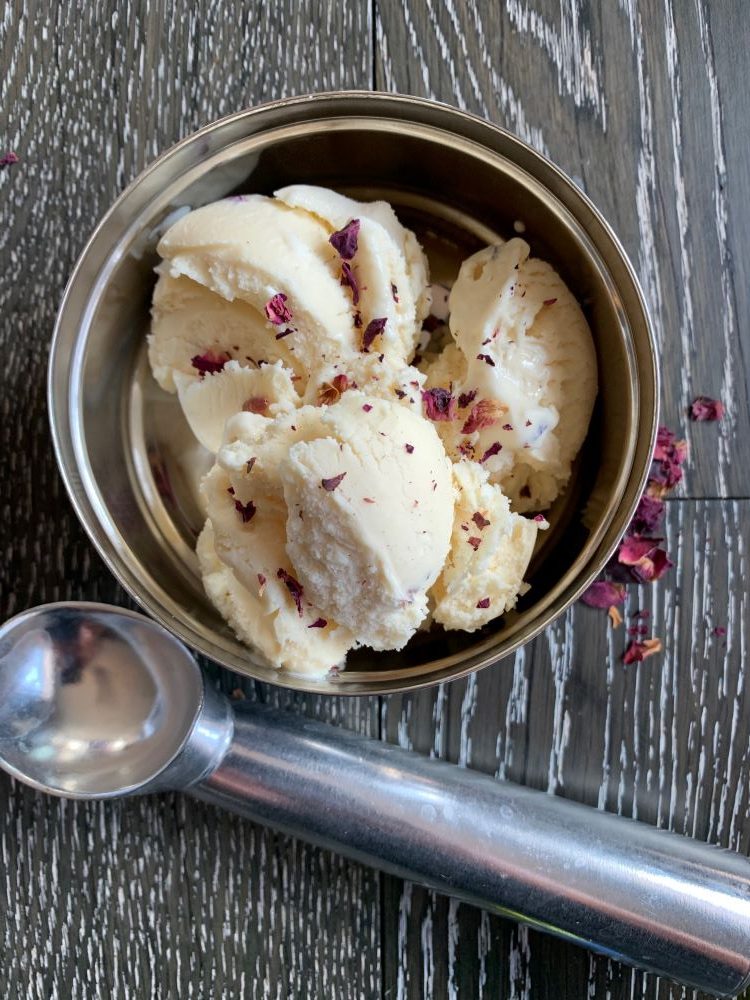 To top the kulfi, and to make it look pretty, a few sprinkles of rose petals did the trick. I picked some up here.
Looking for more ice cream ideas? Find them here.
Ingredients
2 cups whipping cream
1 can (354 mL) evaporated milk
1 can (300 mL) condensed milk
3 splashes of kewra essence
4 - 6 splashes of rose essence
Instructions
Mix the milks and essence together and put in the ice cream maker. Follow your machine's instructions. OR pour into popsicle molds and freeze until frozen.
7.8.1.2
123
https://foodmamma.com/2020/04/churned-rose-kulfi/