This sweet donair sauce is only three ingredients and is the perfect topping to your donairs.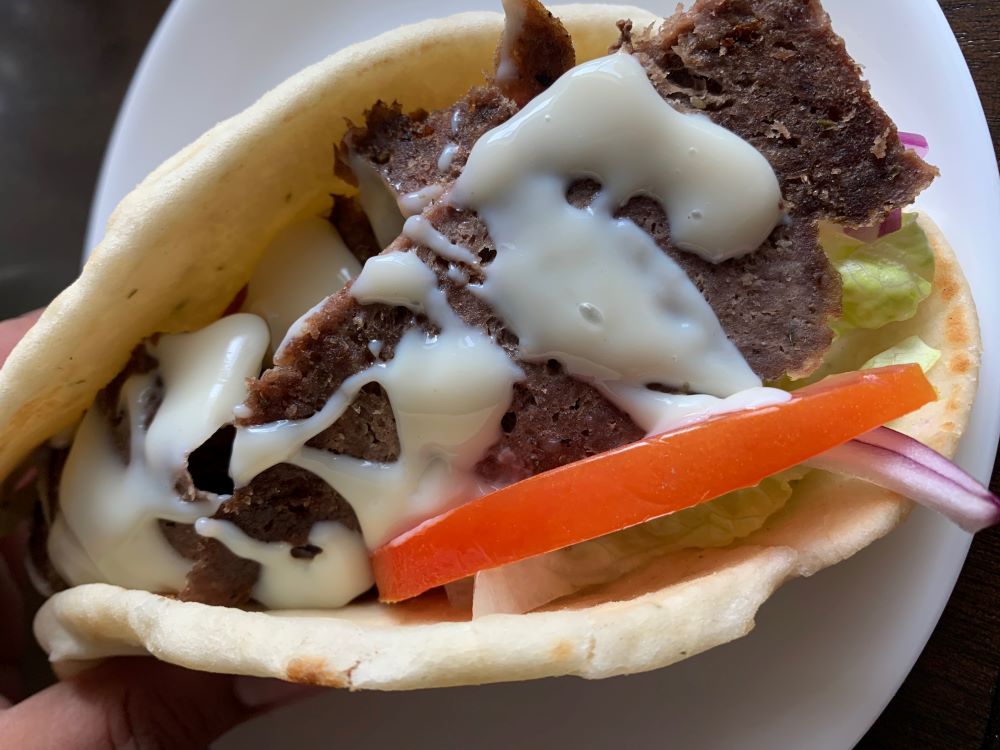 One of our favourite things to eat around here are homemade donairs. They are quick to whip up and are perfect for lunch or dinner. I think many other people love them too – it's the most popular recipe on my blog.
The most important part of a donair, I think, would have to be the sauce. I am definitely all about the sauce, no matter what the food. You should see how many condiments are in my fridge!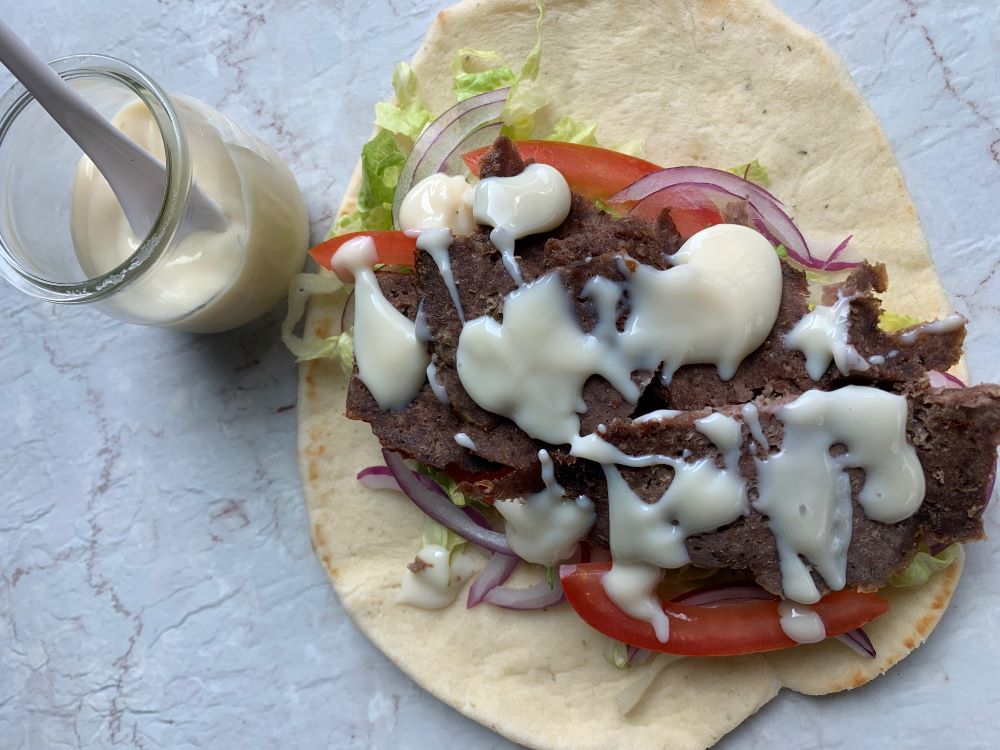 This tasty garlic sauce is the perfect topping for the donair and is only three ingredients. The sweetness comes from condensed milk (so much yum), the tang from vinegar and the garlic from garlic powder. That's it!
Another way to use the donair meat and this delicious sauce is in a pizza. The sweet sauce makes a great base while the donair meat makes a wonderful topping.