Forget using the stove or the grill. Use the Instant Pot to make perfectly cooked corn in a jiffy.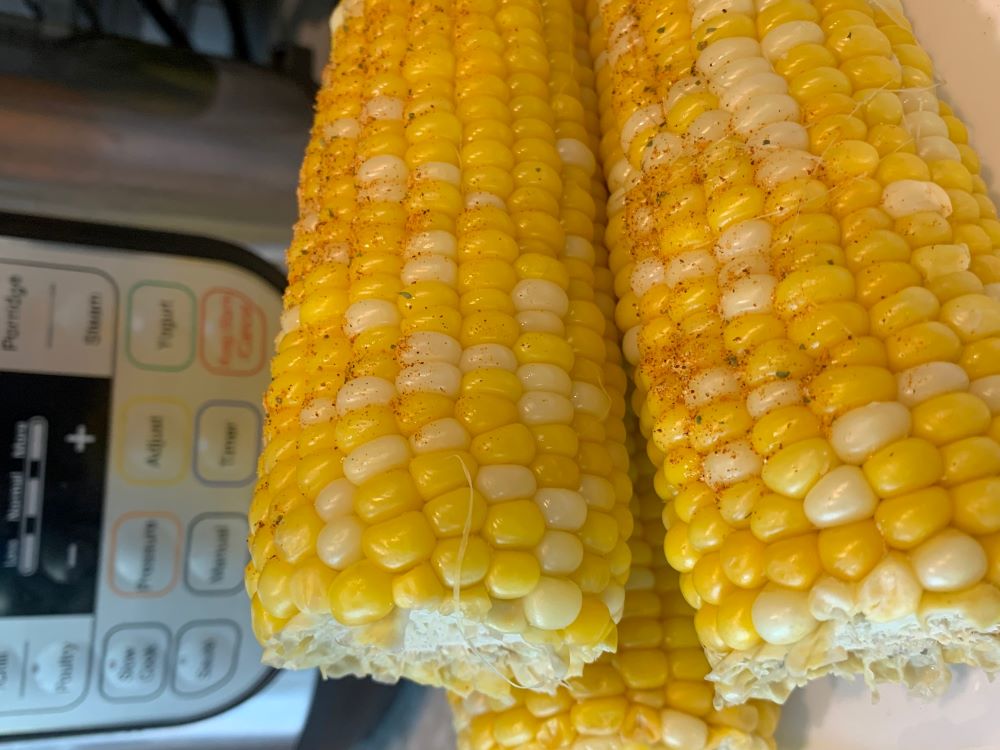 When there are a handful of vegetables that your children love to eat, you make sure that the ones they do eat are readily available. Corn is one of those vegetables which we happily enjoy all Summer long.
My go-to for corn was to always put it on the grill. It was easy to do when we were already grilling other things anyways. This all changed when I had corn at my friends house. It was cooked to perfection! No wrinkly bits, no over cooked bits, just perfect, sweet corn. She had made it in the Instant Pot and I've been making it in there ever since. The Instant Pot has always been a fave around here.
The advantages of the Instant Pot corn are many. For one, you don't have to take up previous space on the grill. If you are cooking indoors, you don't have to heat up the house just to make corn. That's a huge bonus on those days that are too hot to cook.
The process is super simple. Just place one cup of water in the pot and add a trivet. Add four to six cobs of corn on the trivet. Close the lid, put the valve to sealing and set the pot to manual pressure for five minutes. Once the time is up, set the valve to venting. Garnish with any of your preferred seasonings or drizzle with butter. Perfectly cooked corn every time.