Looking for an easy and fresh summer appetizer? This pear and shrimp ceviche is perfect for those warm nights on deck.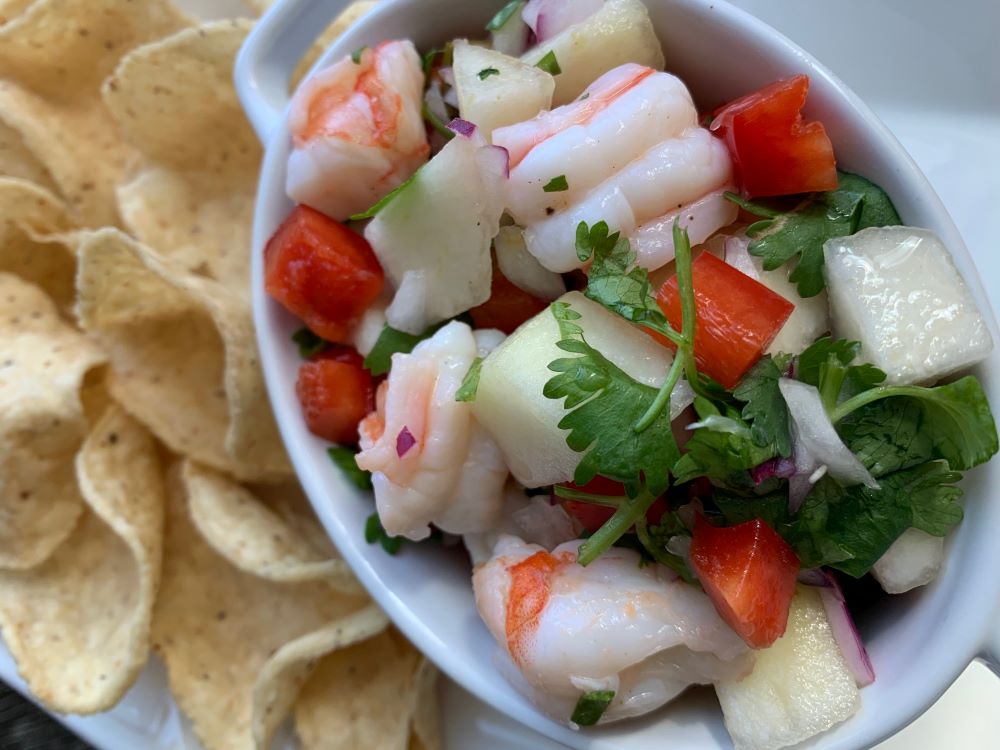 Disclaimer – California Pears has sponsored this post but all thoughts and opinions are my own.
We have been enjoying the summer, hanging out with friends on the deck. My favourite way to entertain is to make things that don't require turning on the stove. This pear and shrimp ceviche is perfect for scooping up with tortilla chips – simple, easy, fresh.
While we wait for the Canadian Pears to be ready to enjoy, we are lucky to have Bartletts from California for several weeks in July and August. California Pears are grown on 60 small family farms and these farms are leaders in natural growing methods.
California Pears are the perfect summer snack. Crispy and juicy, they contain antioxidants and are a great source of fibre, Vitamin C, potassium and folic acid. They also make a great addition to this shrimp ceviche.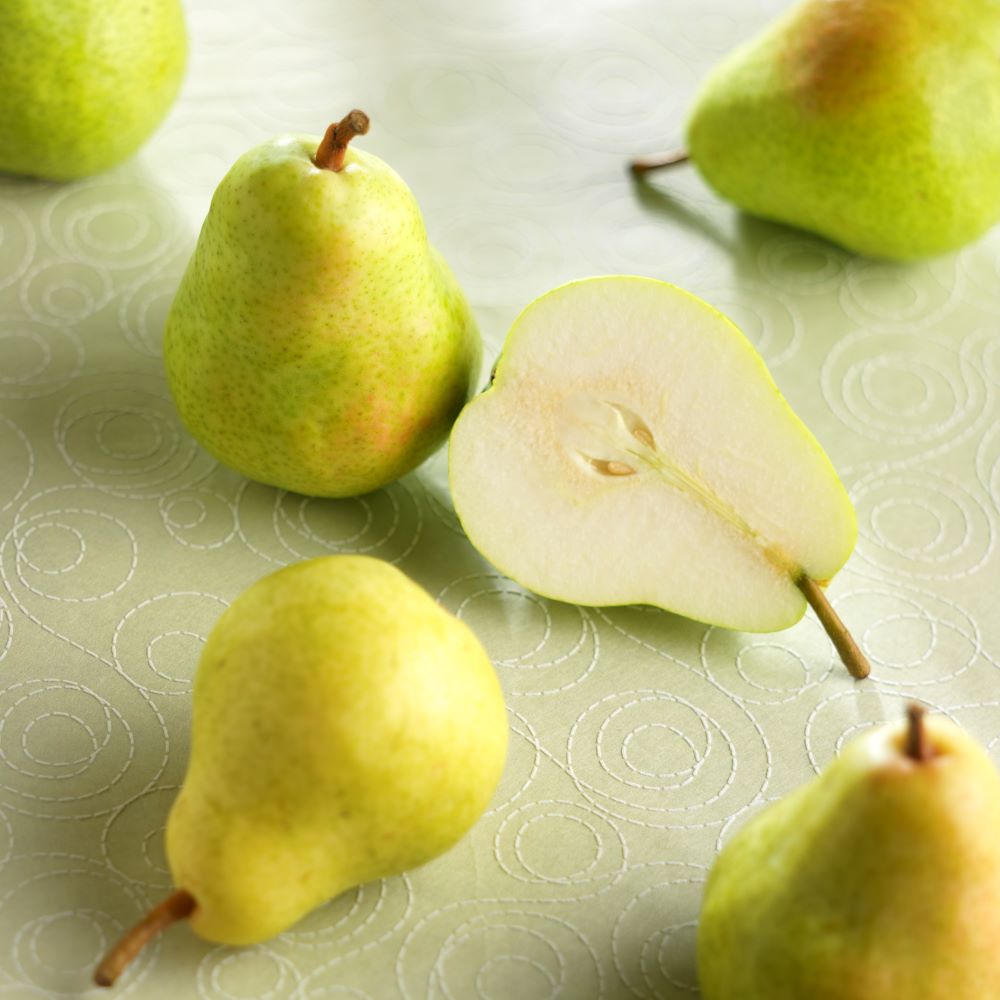 This recipe brings back memories of Mexico. Since we aren't going anywhere anytime soon, at least we can enjoy a little taste here at home. The pears add the perfect sweetness to the crunchy peppers, the spicy jalapenos and the tangy lime.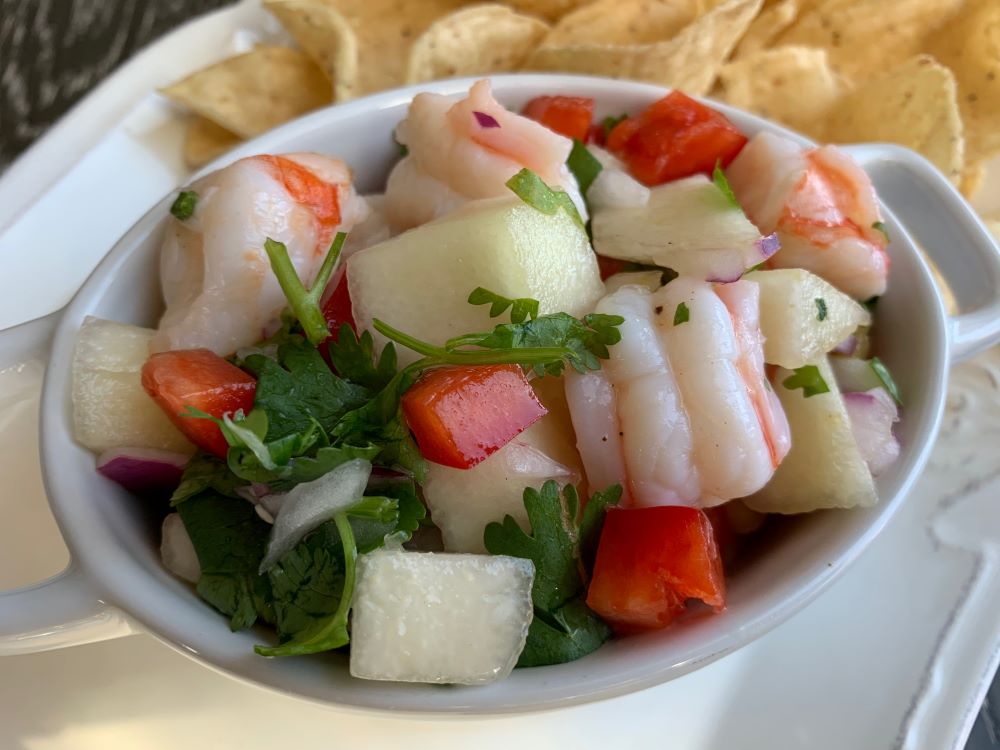 I always use cooked shrimp when making ceviche. You can buy them cooked from the store, but if you have to cook them at home, they take minutes. Choose your pears according to your preference in ripeness. For the Bartletts from California, they become sweeter and juicier as they ripen and will turn a golden yellow colour. For the lime juice, I definitely prefer fresh lime juice, especially since you need a lot in this recipe.
For information and more recipes using California Pears, head to www.calpear.com.
Ingredients
1 lb cooked shrimp
4 limes, juiced (divided)
2 California Bartlett pears, cubed
1 red pepper, cubed
½ red onion, chopped
handful cilantro, chopped
½ - 1 jalapeno, chopped (optional)
salt
pepper
Instructions
Cut the cooked shrimp into little pieces and place them in a bowl.
Add the juice of 2 limes over the shrimp and toss to combine.
Cut the pears, pepper, onion, cilantro and jalapeno and add to the shrimp and lime juice mixture.
Add the remaining lime juice and salt and pepper and let sit for 15 minutes.
Serve with tortilla chips.
7.8.1.2
137
https://foodmamma.com/2020/07/pear-and-shrimp-ceviche/