Eating vegetables becomes so much easier with a tasty dip. This roasted pear hummus is sweet and creamy and makes a great appetizer.
Disclaimer – California Pears has sponsored this post but all thoughts and opinions are my own.
It's no secret, I am definitely someone who likes their dips. Why eat plain vegetables when you can dunk them into something delicious? Hummus is a great dip! Packed with so much goodness from the chickpeas and yogurt, it is feel good food. The addition of roasted pears takes it to a whole other level!
It will be at least another month until we can enjoy our own pears in Canada. In the meantime, we are enjoying Bartletts from California. California Pears are only in season for a short amount of time, several weeks in July and August, well before the Canadian pears are ready.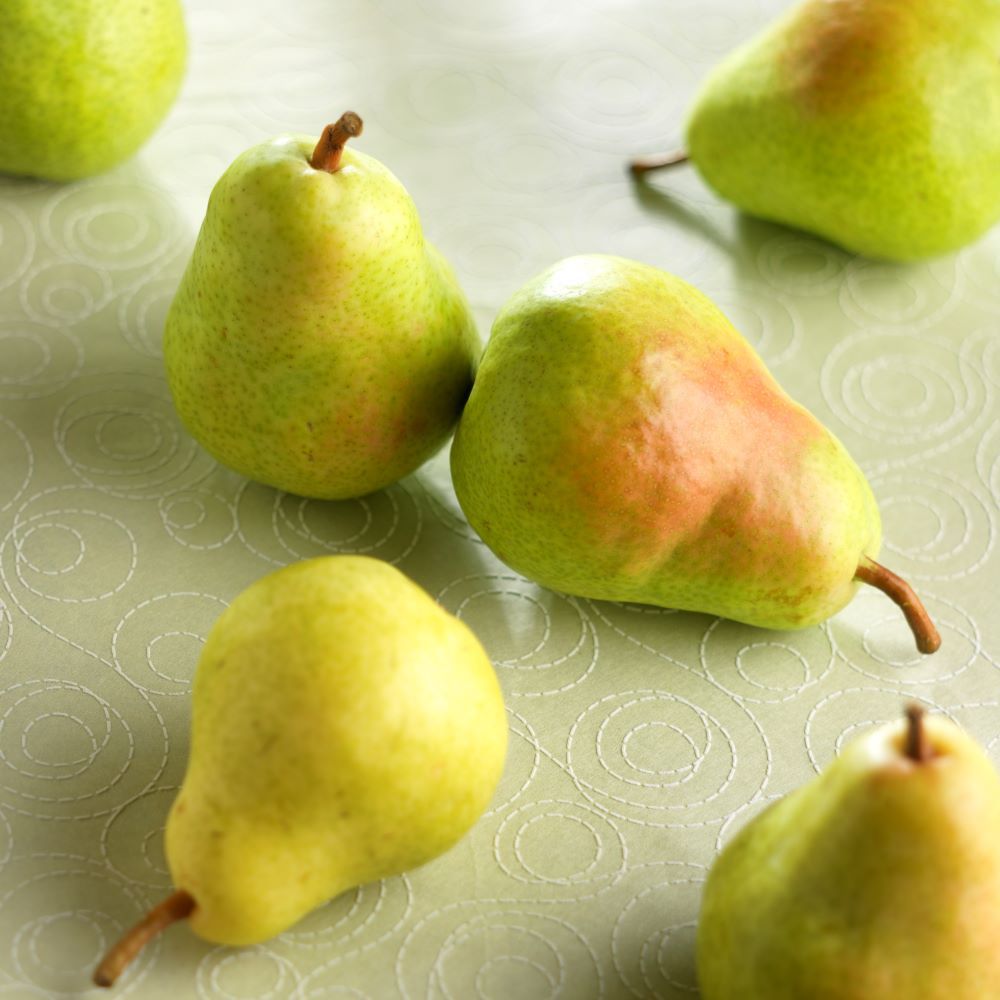 California Pears contain antioxidants, and are a good source of fibre, and a source of Vitamin C, potassium and folic acid. They are grown on 60 small family farms, which are leaders in natural pest control and fertilizer reduction.
To enjoy the ripeness you prefer, you can buy greener Bartletts to ripen at home. As they ripen and become more sweet and juicy, they will turn a golden yellow colour.
The taste of roasted pears is amazing. Cooking them with a drizzle of olive oil and some salt and pepper just intensifies the flavour. The addition of these cooked pears to the hummus makes them more flavourful and sweet. It's a great combination – the sweet pears, the savoury garlic – they work quite well together.
This is an easy recipe to prepare. Baking the pears takes 30 minutes but after that, you just dump everything into a food processor and you're all set. Serve this hummus with veggies or pita or crackers…anything really.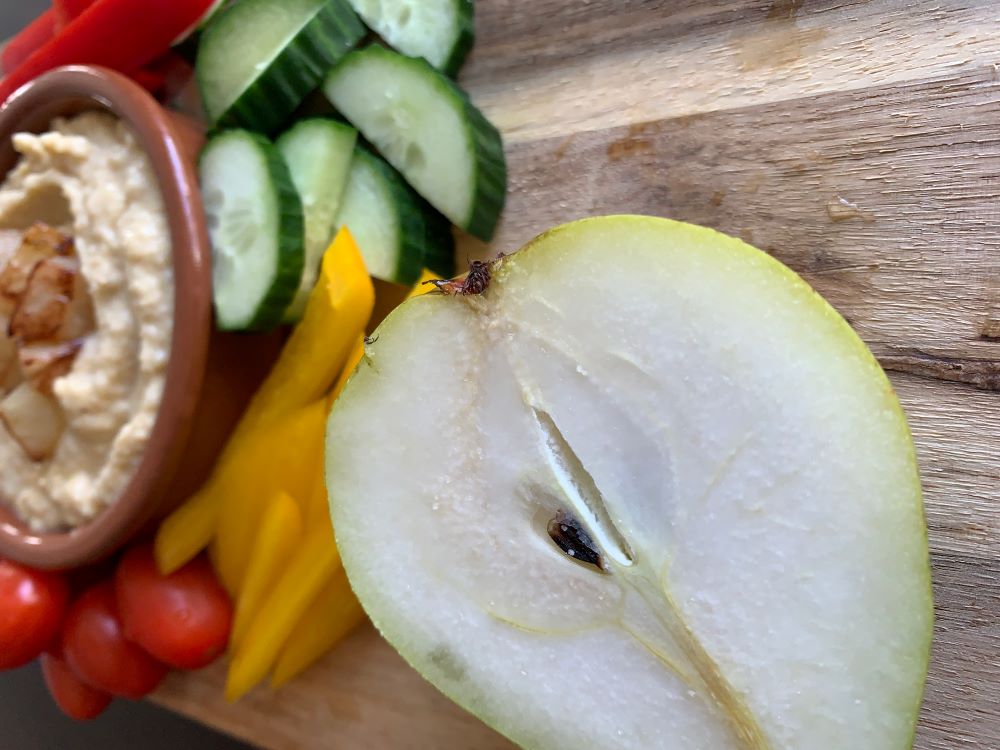 For information and more recipes using California Pears, head to www.calpear.com.
Ingredients
2 California Bartlett Pears
1 28oz can chick peas
1 cup yogurt
2 cloves garlic
1 TB tahini
½ lemon, juiced
olive oil
salt
pepper
Instructions
Peel and cube the pears and place them on a baking sheet. Drizzle them with olive oil and sprinkle with salt and pepper and bake at 350 degrees for 30 minutes. Save a portion of the pears for garnish.
In a food processor, add the pears, chick peas, yogurt, garlic, tahini and lemon juice. Blend until combined.
Garnish with the remainder of the roasted pears.
7.8.1.2
139
https://foodmamma.com/2020/07/roasted-pear-hummus/