This Medjool Date and Pecan Chutney is the perfect addition to your charcuterie board. A little bit of sweet, a little bit of spicy, it pairs amazingly with cheese and meat.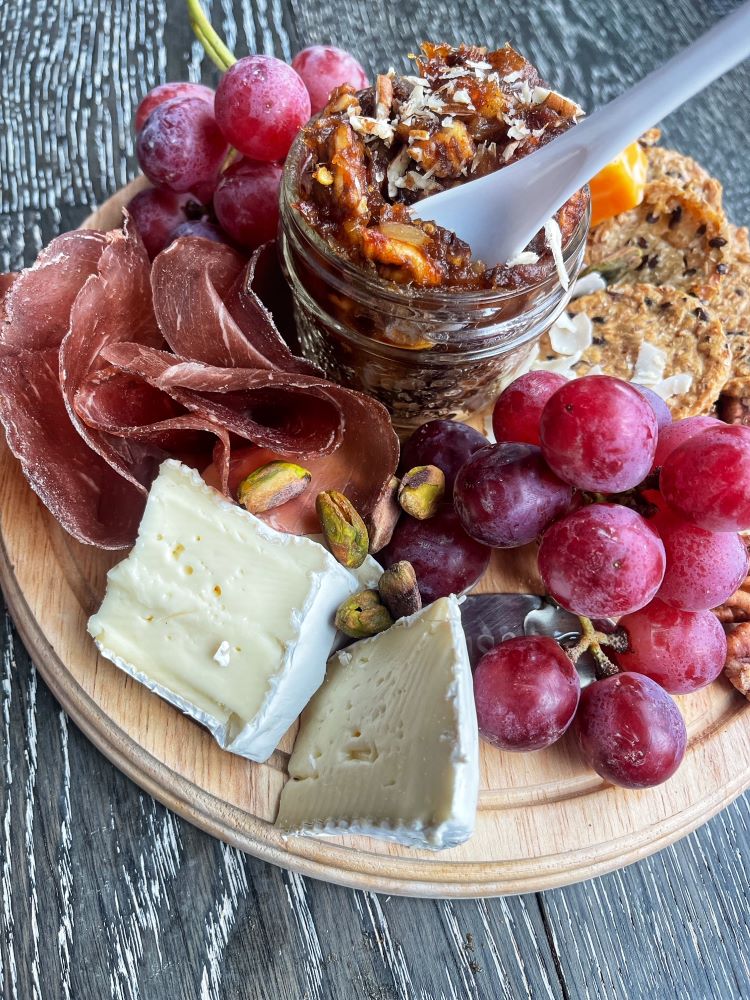 Sponsored – This is a sponsored post. All thoughts and opinions are my own.
It's no secret that we love our charcuterie boards around here. They are simple to put together, using what we have in the fridge and pantry. All you need is some fruit, some cheese, some meat and some crackers and you can create a masterpiece. I love adding a jam or a chutney to the board – it makes the perfect finishing touch. For this board, I made a medjool date and pecan chutney.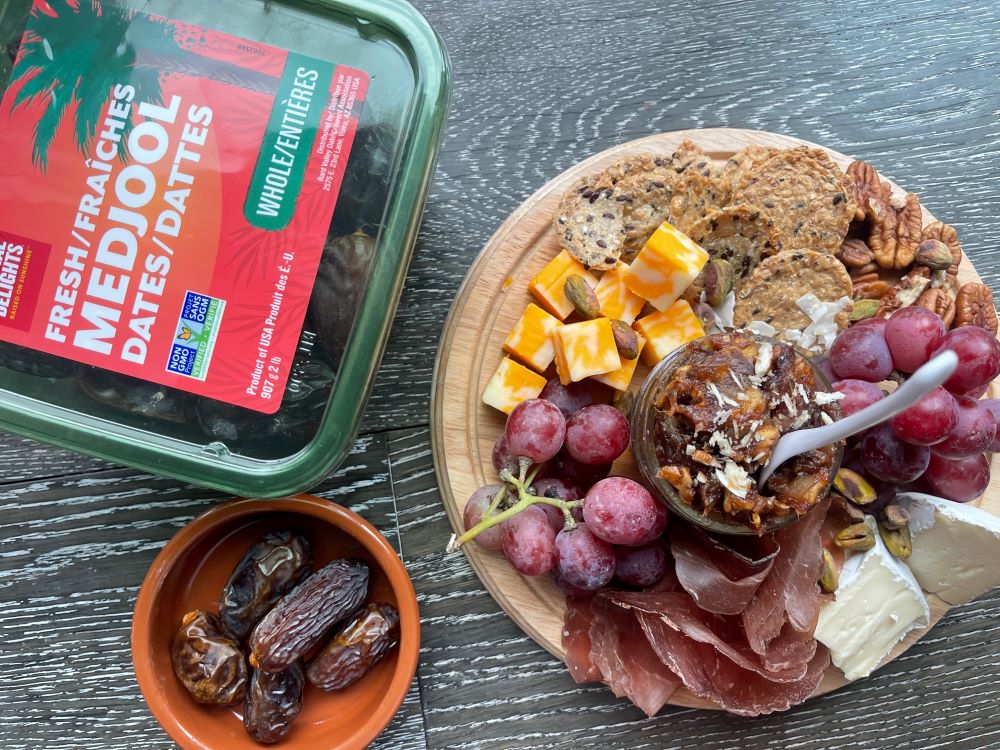 Natural Delights Medjool Dates are a versatile ingredient in cooking and baking. They are very high in antioxidants, fibre, potassium and micro nutrients. They are the perfect sweet or savoury snack, depending on what you pair with them.
This Medjool Date and Pecan Chutney is a little bit of sweet and a little bit of spicy. The sweetness definitely comes from the medjool dates and when they are cooked down, they become sticky and jammy. The heat comes from the red pepper flakes and the spiciness from the cumin. I added some apple to the chutney as well. Apples naturally contain pectin which helps in making the chutney into the perfect consistency.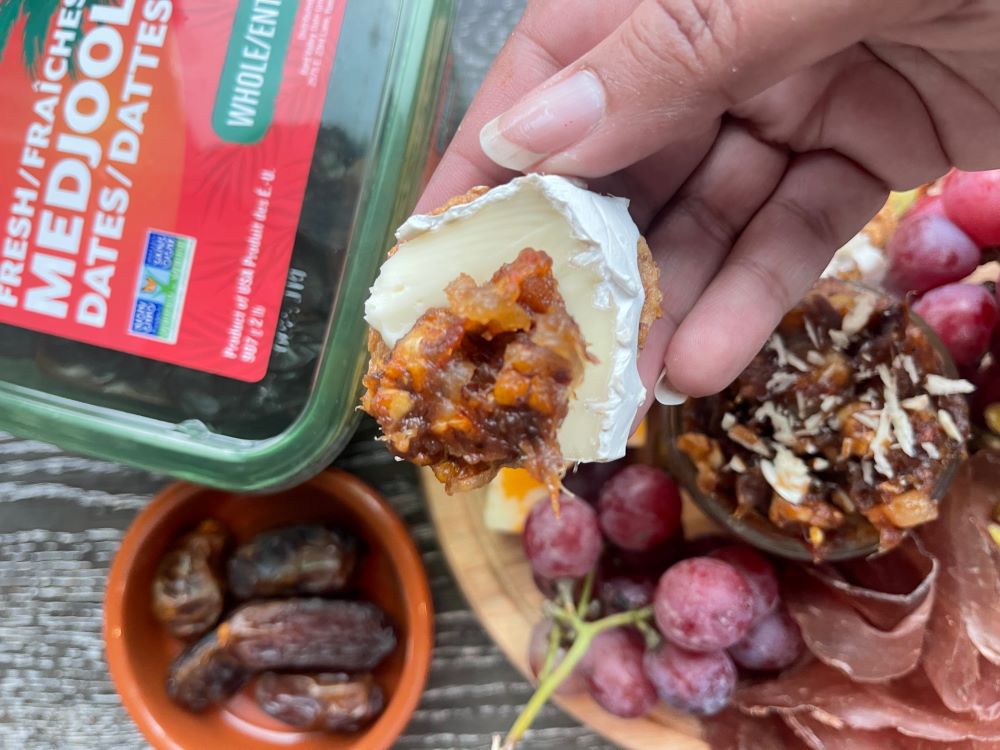 My favourite way to eat this is a cracker with meat, cheese and a dollop of the chutney right on top.
Medjool Date and Pecan Chutney Recipe
Ingredients
2 TB oil
1/3 cup onion, chopped
1 tsp cumin powder
1/2 tsp red pepper flakes
1/3 cup apple, chopped
1/2 cup medjool dates, chopped
2 TB sugar
2 TB rice wine vinegar
salt
pepper
Instructions
Warm the oil in a medium pot over medium-high heat.
Add the onions and cook until golden, 8 – 10 minutes. Add the cumin and chili flakes and stir constantly for 30 seconds.
Add the dates, apples, sugar, vinegar, salt and pepper and stir.
Cook until the sugar thickens and apples soften, about 15 minutes.
7.8.1.2
185
https://foodmamma.com/2021/11/medjool-date-pecan-chutney/