Is a vacation just not in the cards right now? Do a staycation at the YYC Marriott Hotel!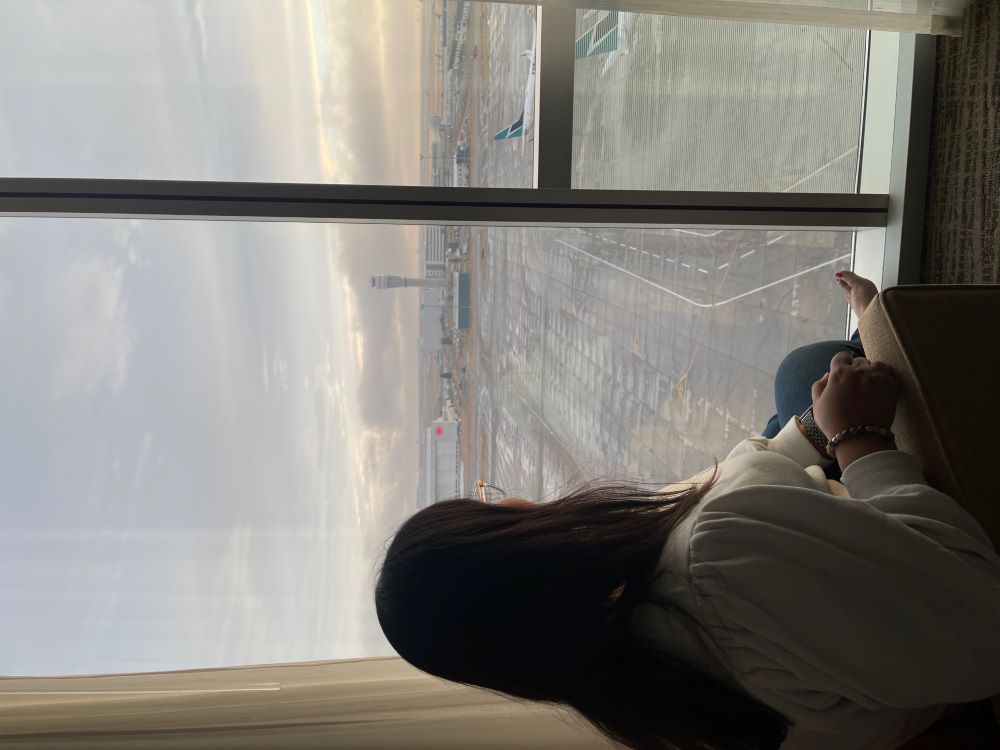 This is a sponsored post. All thoughts and opinions are my own.
What a crazy time we live in right now. While we did manage to sneak away for a holiday last month, we had a perfect break a month prior at the Marriott Hotel at the Calgary Airport. If you can't get away, definitely plan for the perfect staycation right here in the city. We have stayed at the hotel before and we love every visit!
Covid Safe
When it came to feeling safe in the hotel, we didn't have to worry one bit. Masks were worn throughout the hotel and everything was extremely clean. I was happy to see sanitize stations throughout the hotel. The hotel has lots of protocols in place which you can find here.
The View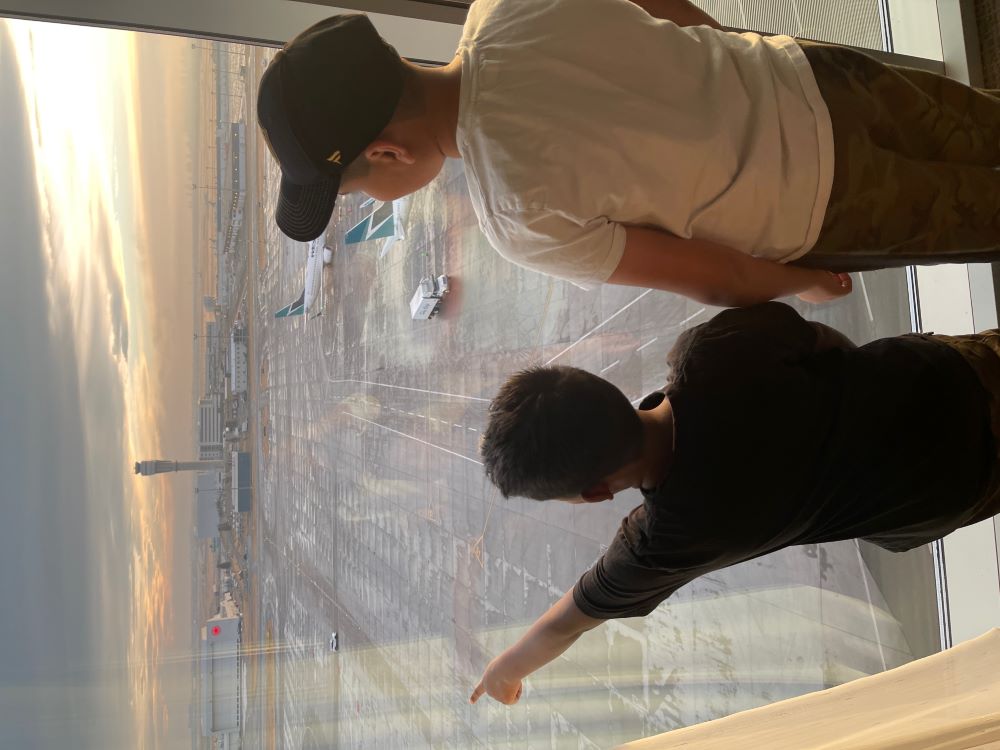 We were lucky to get a room that overlooked the airport. We spent most of our time at the windows watching the planes come and go.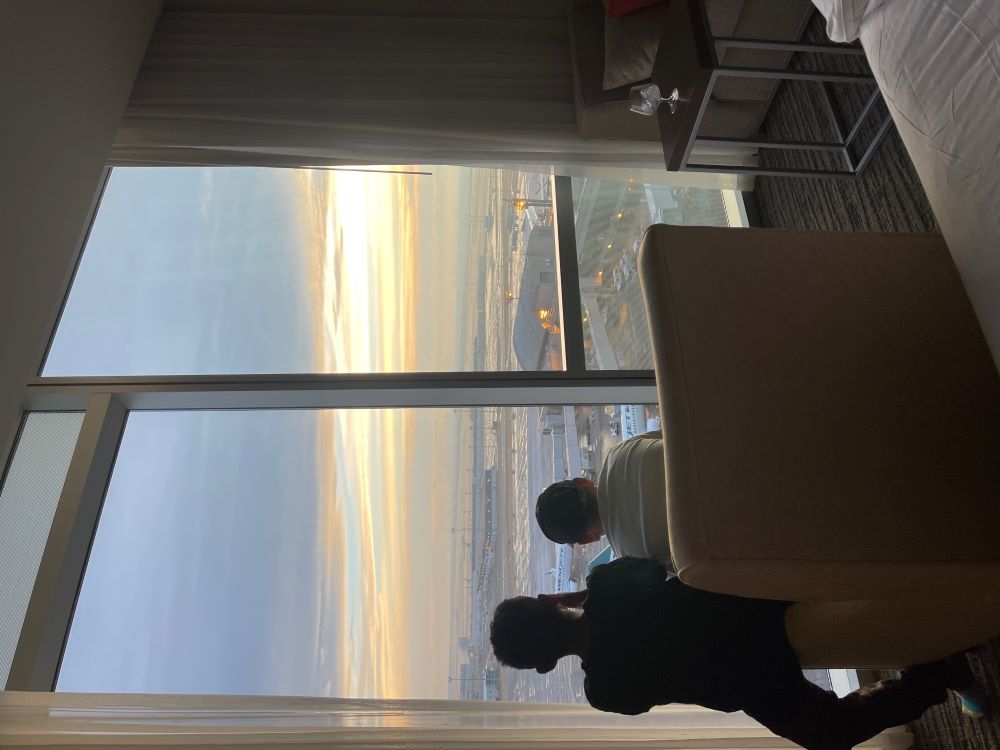 Q downloaded a flight tracker app so we knew exactly which planes we were watching and where they were headed. It was the perfect escape!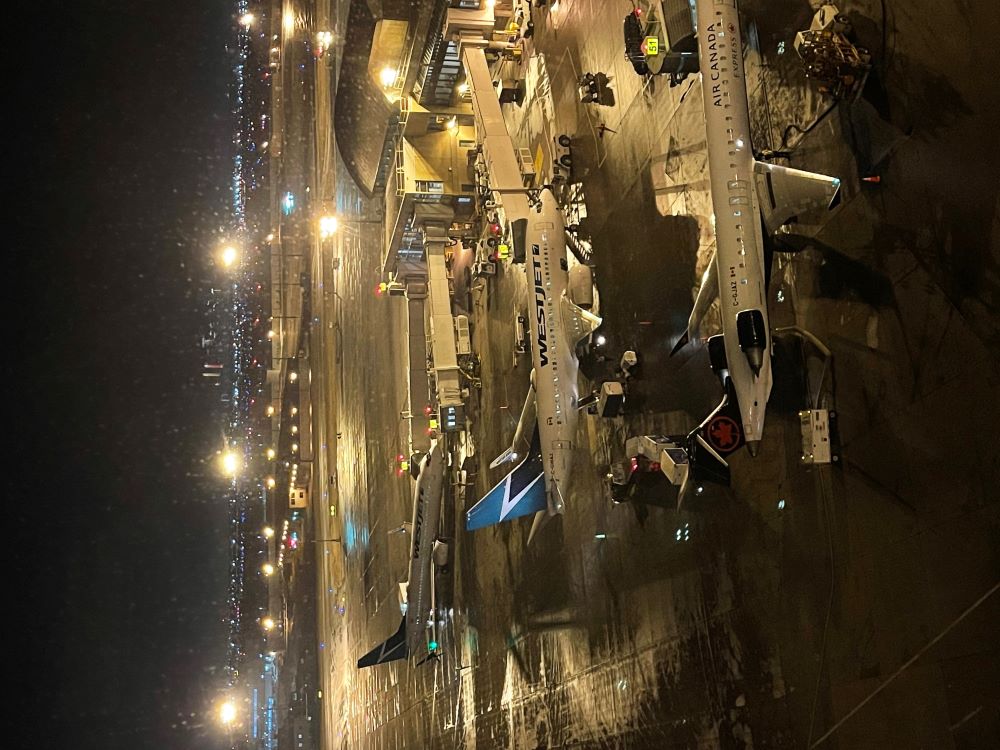 The Room
Having a large enough room when you have your family with you is really important. Luckily, the room at the Marriott was large and spacious and we didn't feel restricted with four people in a room. Along with two queen beds, there was a sofa and a chair, as well as a desk. Lots of places to just drop down and relax.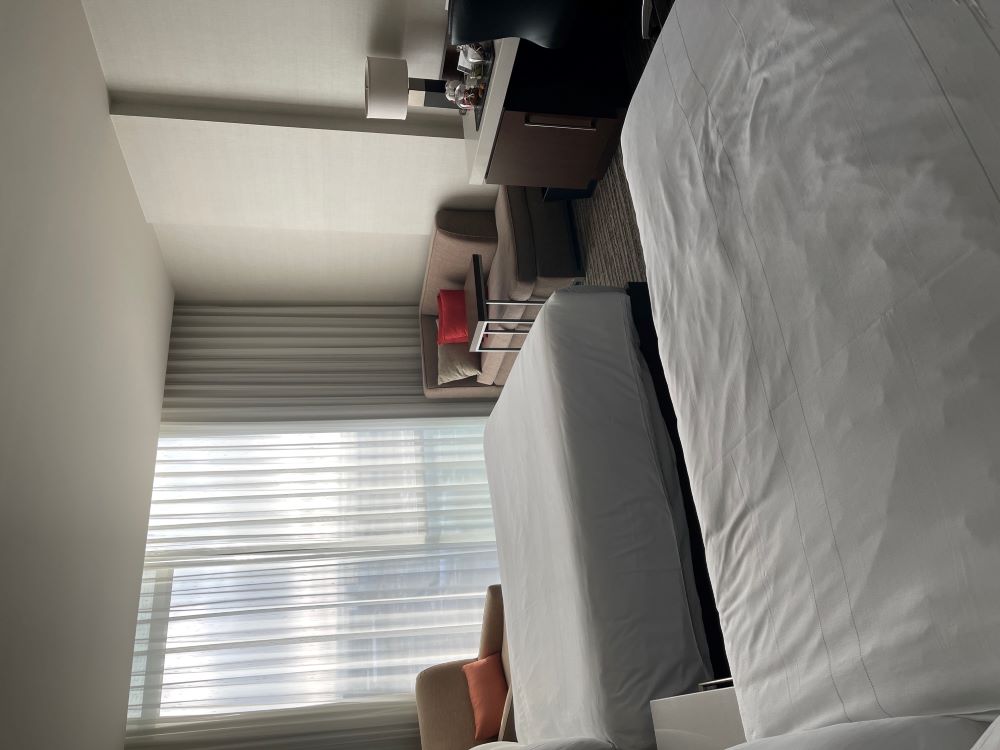 We were spoiled with treats from the hotel and everything was so thoughtful and delicious!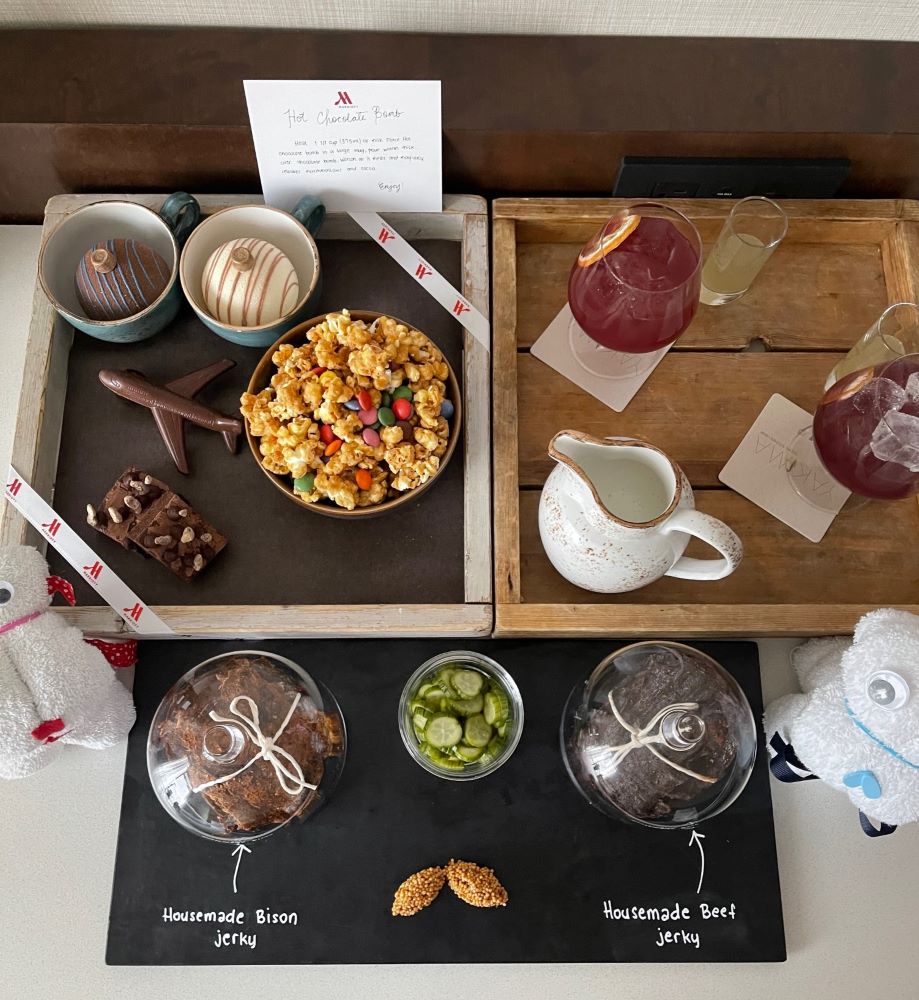 M Club Lounge
We were lucky to access the M Club Lounge that just reopened a week before our visit. With a business services center, high speed internet and televisions, it offers so many amenities. The lounge also give you access to snacks and drinks which is helpful when traveling with kids.
The lounge offers hors d'oeuvres every evening with fun little appetizers. They also offer dessert later in the evening along with bar service.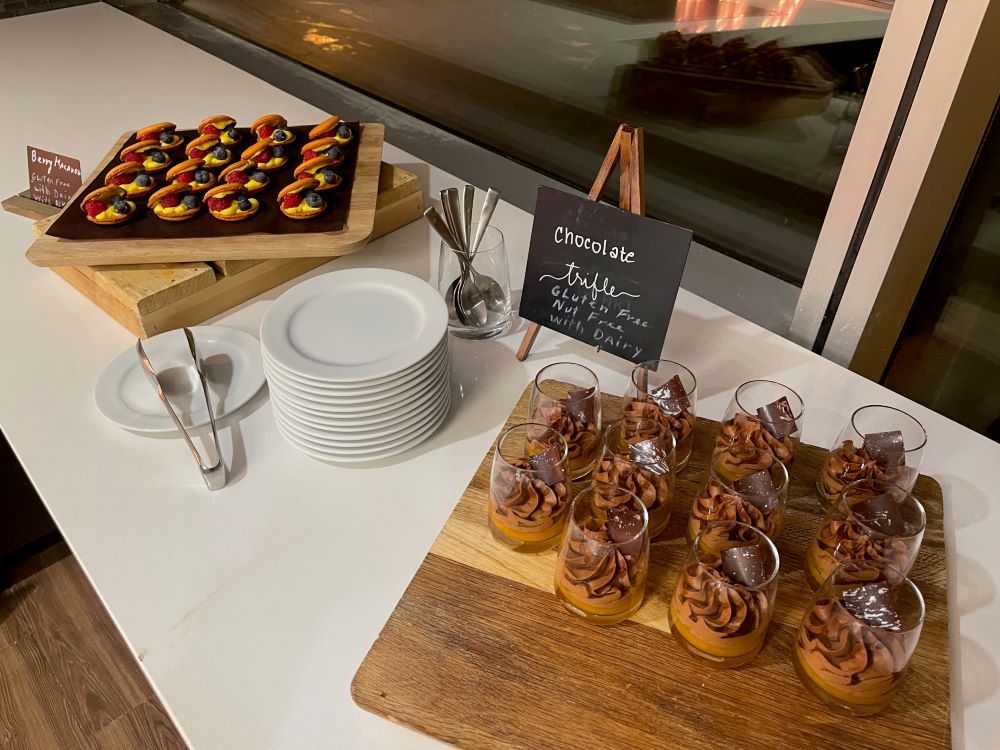 The view from the lounge is perfect for plane watching.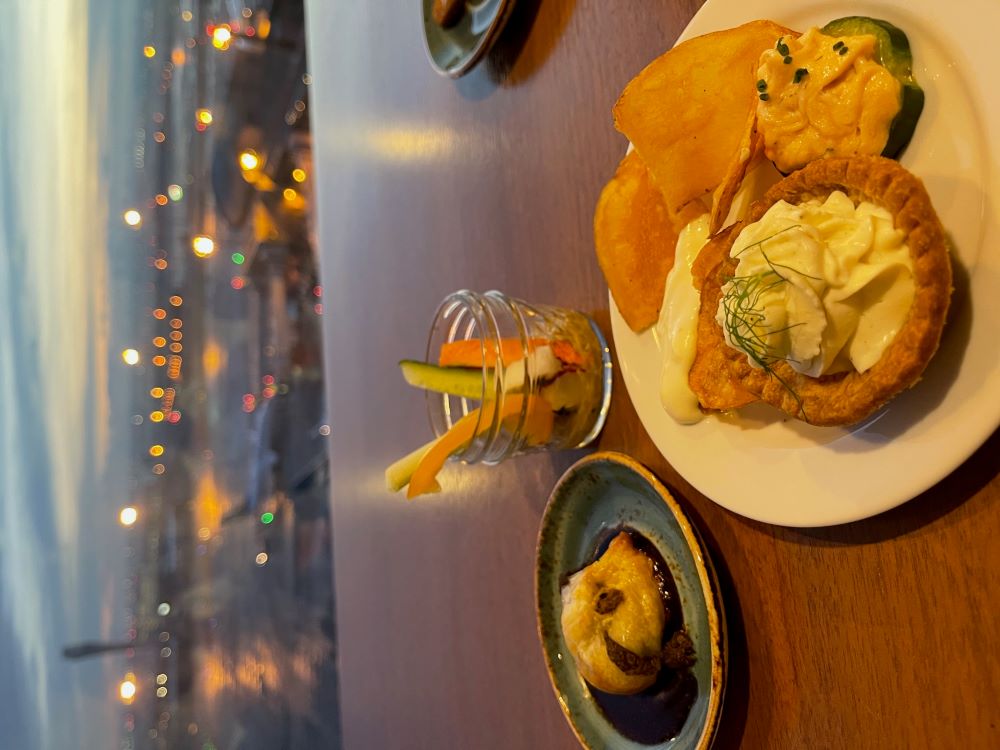 Amenities
When doing a staycation, a pool is a must! The kids had so much fun in the pool on the second floor of the hotel.
The hotel also boasts a 24 hour fitness centre as well as the OraOxygen Wellness Spa.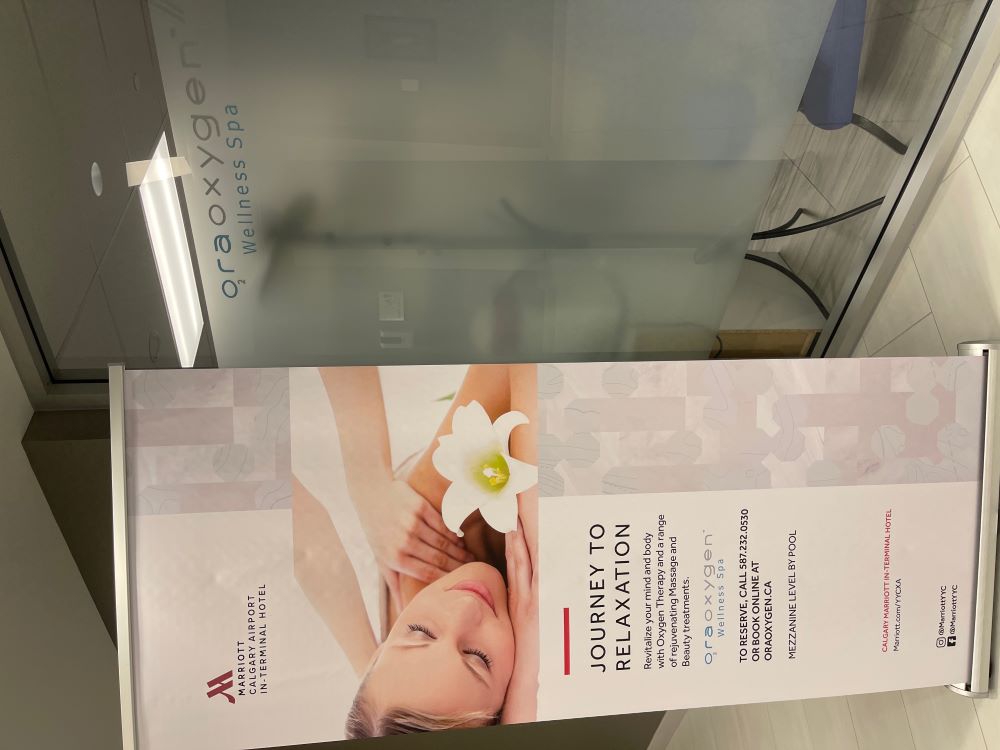 Yakima Social Kitchen and Bar
We ended our stay with breakfast at Yakima Social Kitchen and Bar. The restaurant is located on the main floor, adjacent to the hotel. We loved our breakfast there and will definitely be going back again. If you are just heading to eat, complimentary four hour parking is available.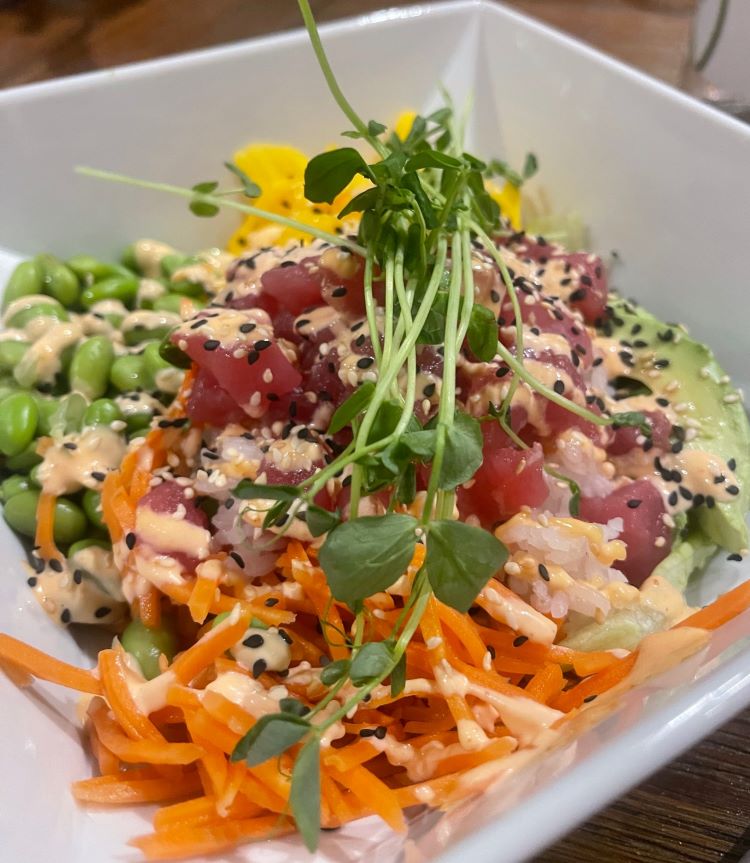 When it comes to breakfast, if there are bennies on the menu, that is what I am having. I had the Benedict with Smoked Trout and it was delicious! Served with sauteed potatoes and a creamy hollandaise – yum!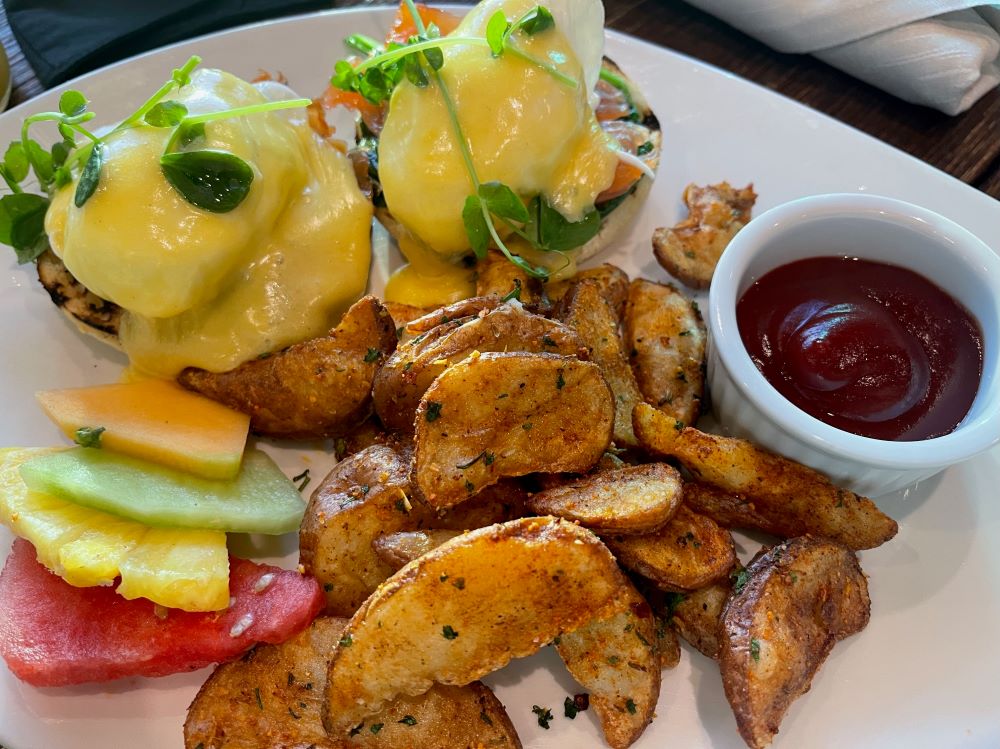 I was also eyeing the Rangeland Bison Poutine which Q ordered. Potatoes, poached eggs, bison sausage, cheese curds and hollandaise – definitely a winning combination.