Egg pakoras are perfect for holiday entertaining. Nutrient-rich eggs are the star in these crispy little fritters.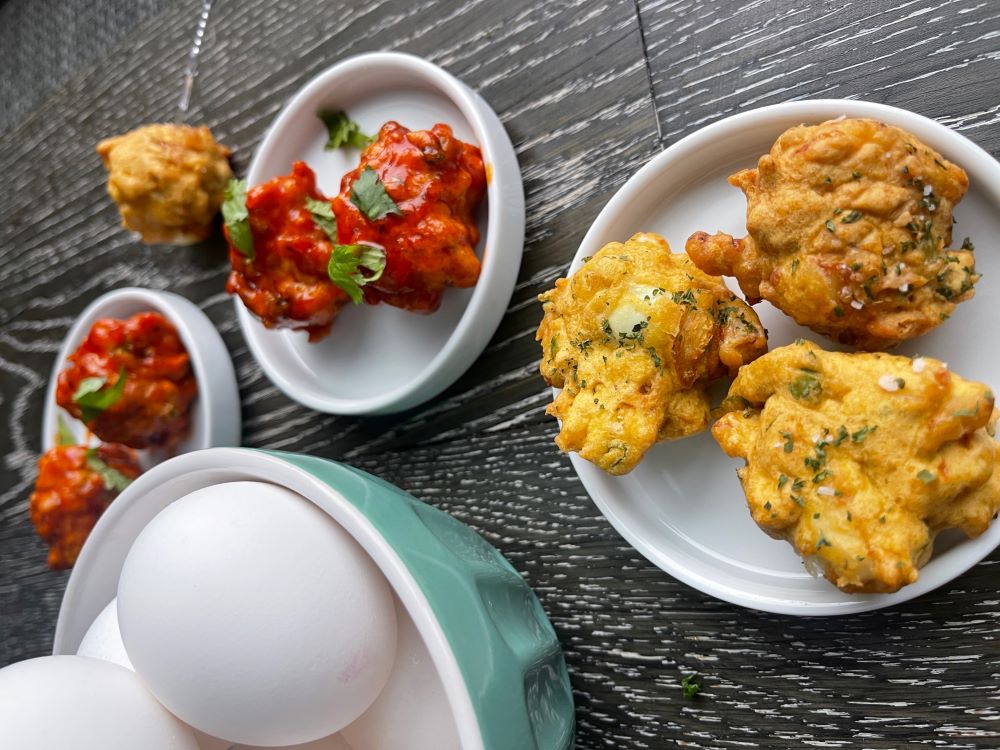 Disclaimer – Egg Farmers of Alberta have sponsored this post but all thoughts and opinions are my own.
How is it already December? Time for all the holiday cheer and entertaining and I am ready for it. If I can get away with it, a party with only appetizers is my favourite thing. Here's a fantastic recipe for egg lovers and vegetarians – egg pakoras! Egg pakoras are crispy little fritters that are made with chopped hard boiled eggs. The batter is made with chickpea / gram flour, spices and even another egg and they are super easy to make.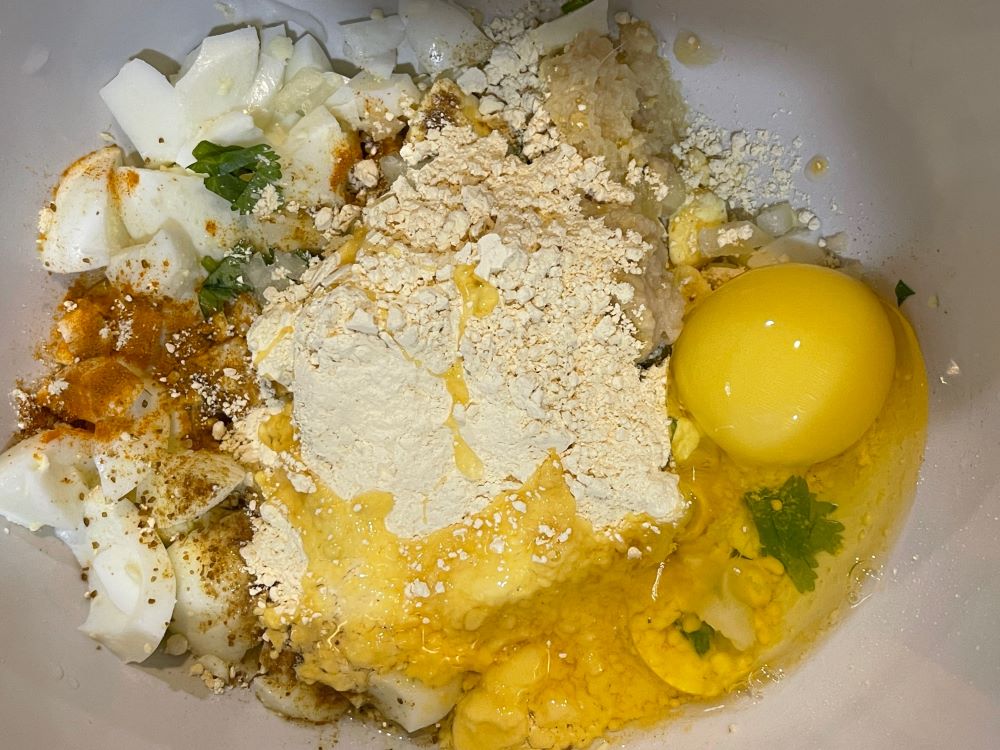 Spices like cumin, coriander and turmeric paired with garlic and ginger make these egg pakoras full of flavour. Cilantro and onions give this dish the perfect amount of freshness.
These little nuggets are hard to resist. For a party, just stick in some fun little toothpicks and serve it with your favourite hot sauce.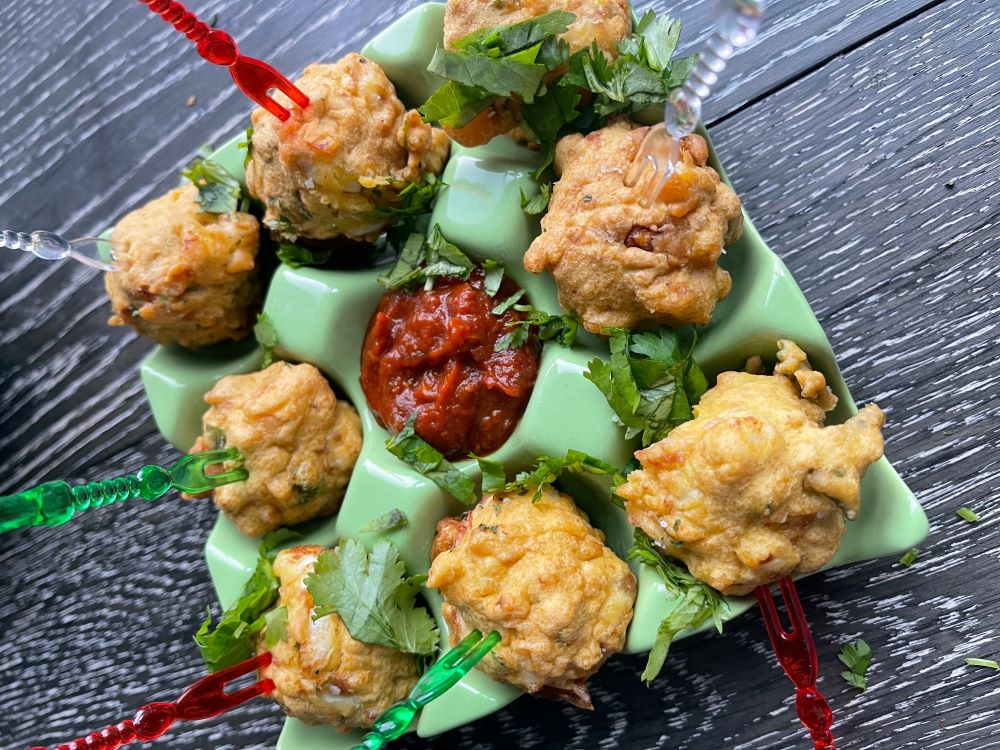 These pakoras are perfect as is but if you are looking for a twist, sauce them up! Place your favourite sauce in a covered container, add the pakoras and put on the lid. Just give them a shake until every fritter is coated. Gochujang, sweet chili or even teriyaki make a terrific addition to this recipe.
How To Make Hard Boiled Eggs
Hard boiled eggs are super simple to make. This is my favourite method, ensuring that they are perfectly cooked and not overdone. Place the eggs in a pot of water. Heat the water and when it starts boiling, take the pot off the heat. Place a lid on the pot and set a timer for ten minutes. Have a bowl of water and ice ready. When the timer goes off, place the eggs into the water to stop them from cooking further.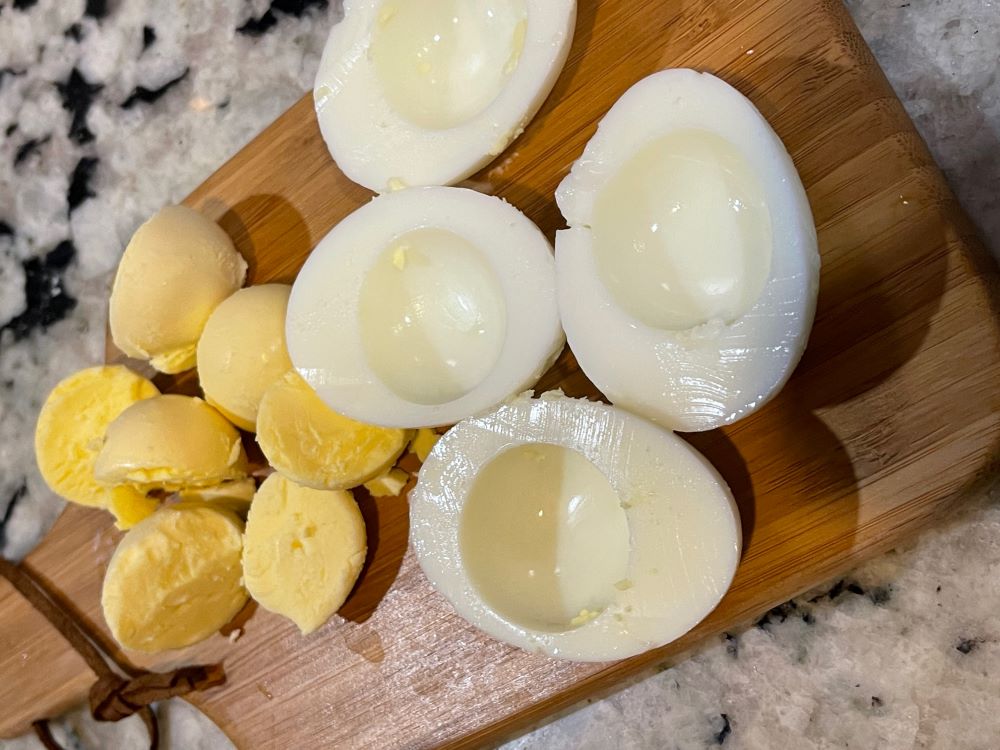 Fry Them Up
Heat oil in a fryer or a heavy bottom pot to 350 degrees. Wait until the oil has reached temperature before frying. If the oil is not hot enough, the pakora will absorb too much oil and you won't get the crispiness that you want.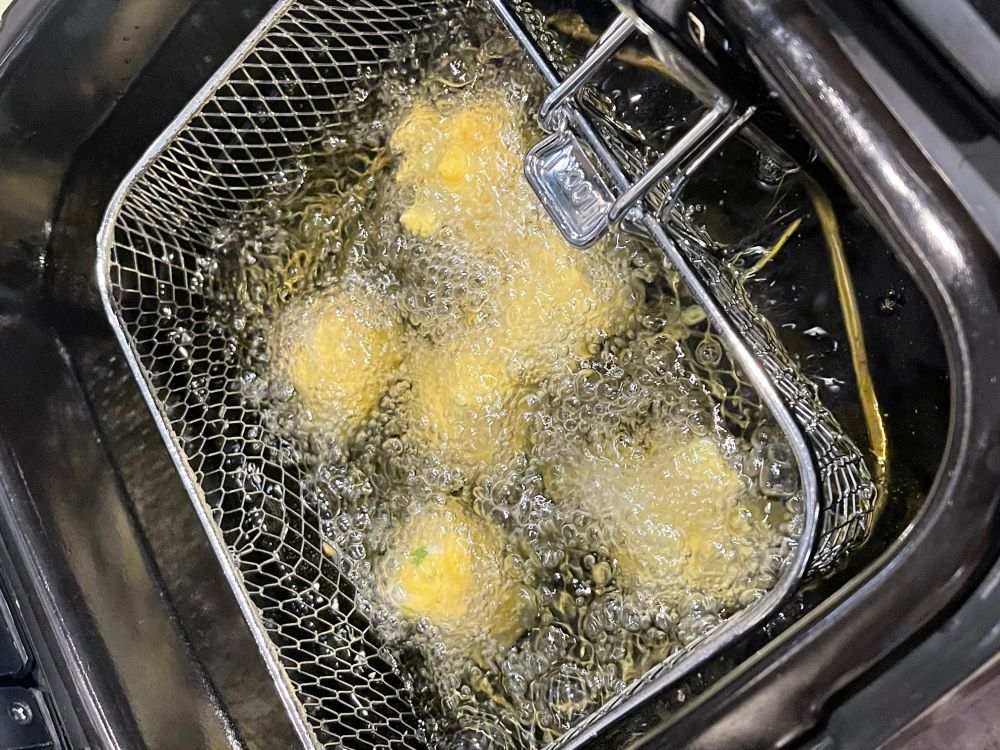 Fry until golden and drain on a paper towel. As the pakora come out of the fryer, sprinkle with some salt and parsley flakes.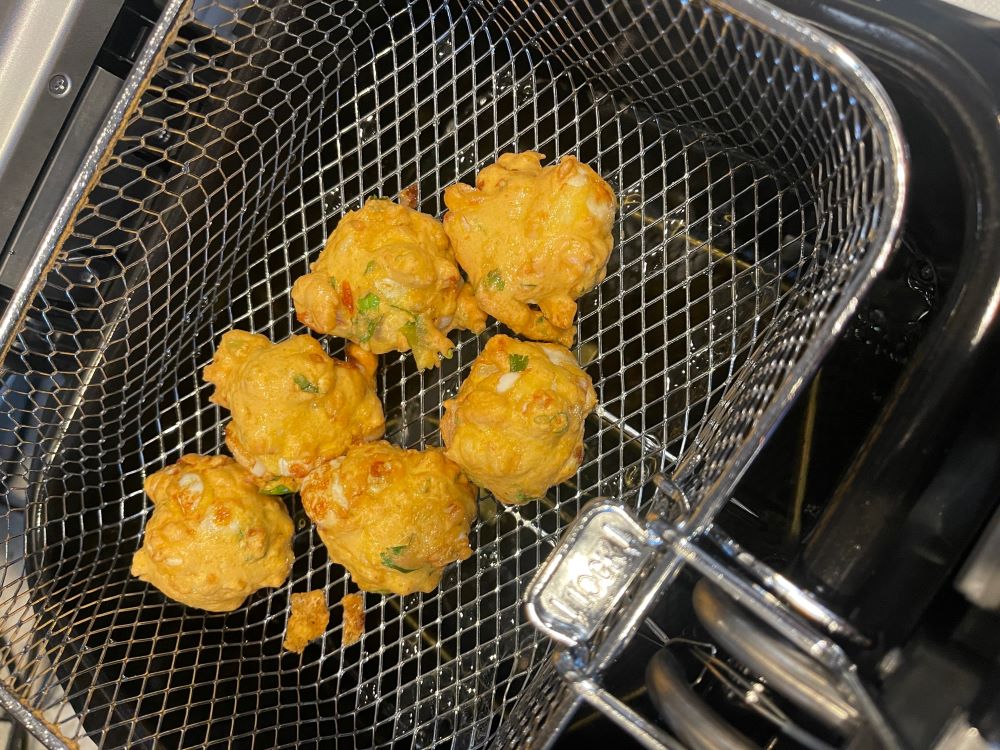 For The Love Of Eggs
Alberta's egg farmers are proud to be able to provide their fellow Albertans with fresh, high-quality, nutritious and delicious, locally produced eggs and egg products.  Alberta's egg farmers are dedicated to providing their birds with the highest quality of care possible, are committed to producing safe, fresh eggs, and farm the land using environmentally responsible practices, ensuring Alberta's egg industry will be sustainable for generations.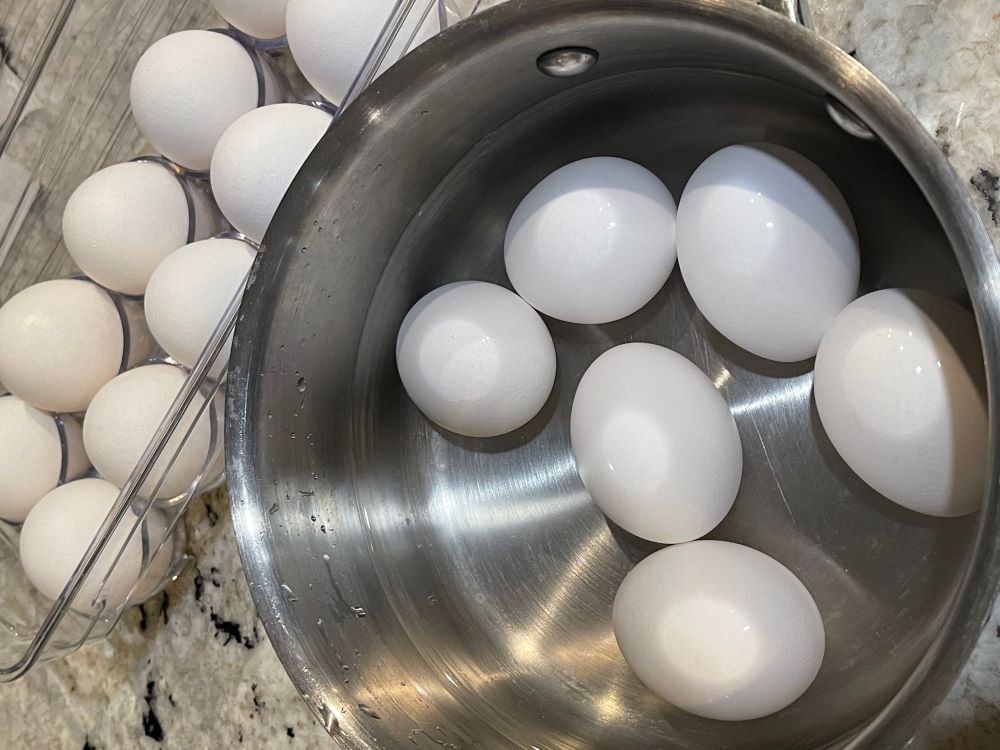 All eggs sold at grocery stores in Canada are free of added hormones, steroids and antibiotics and are produced to the same world-class Canadian standards for food safety and quality. All Canadian eggs are fresh, nutritious and delicious!
For information and more recipes using eggs, head to https://eggs.ab.ca/.
Ingredients
4 + 1 eggs
½ tsp coriander powder
½ tsp cumin powder
¼ tsp turmeric
2 TB cilantro, chopped
2 TB onion, chopped
½ tsp crushed ginger
½ tsp crushed garlic
1 cup gram flour
¼ cup water
salt
parsley flakes
Instructions
Fill a pot with water and place your eggs in the pot.
Bring the water to a boil. Once boiling, take the pot off the heat, put on a lid and set the timer for 10 minutes.
After 10 minutes, place the eggs in ice water to stop the cooking.
Peel the eggs, chop them up and place in a bowl.
To the bowl, add the spices, herbs and flour and water and mix until you have a thick batter.
Heat oil to 350 degrees.
Using a small cookie scoop (1.6"), drop balls of batter into the oil until cooked.
7.8.1.2
190
https://foodmamma.com/2021/12/egg-pakora/