These crescent roll salami roll ups are perfect for school lunches. You can make a whole batch all at once.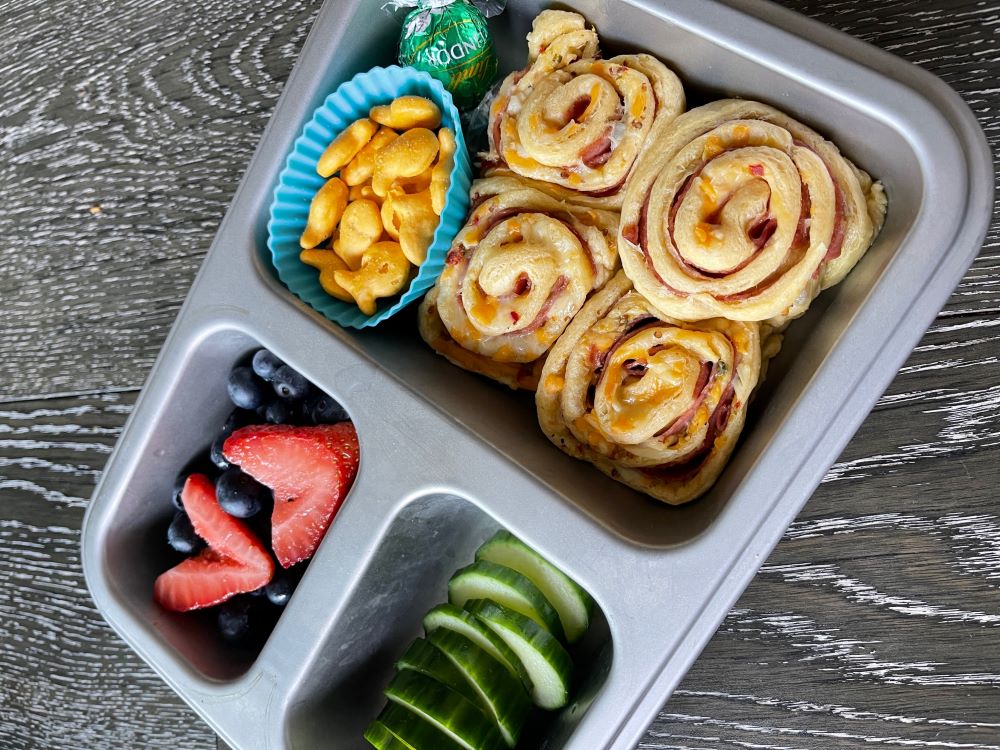 School lunches are not my favourite. Trying to figure out what to send with the kids and what they will actually eat is not as easy as one would hope. They seem to have different preferences on what they eat at home and what they eat out. You also have to keep in mind the time limits because in the short time that they are given, they would really prefer talking to friends than eating.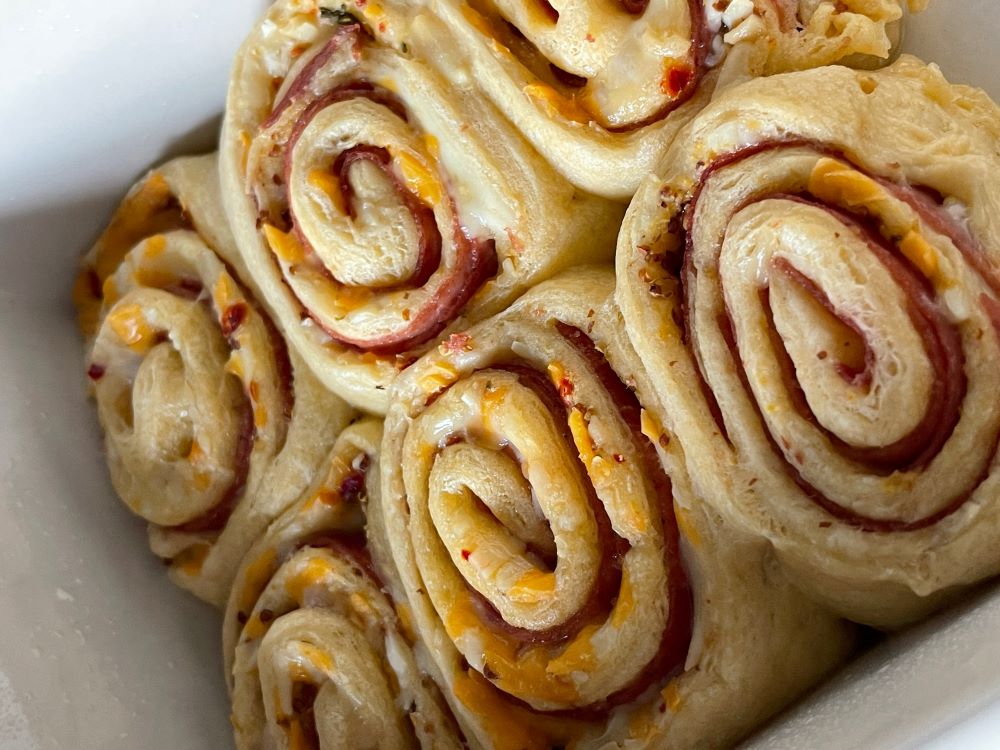 These salami roll ups are super easy to make and are always a fave. There's no real recipe. Crescent rolls are already something that both my kids already love. I unroll the dough, spread some Dijon mustard for flavour and add a sprinkling of cheese. I just use what's on hand and with our always full cheese drawer, there's never a shortage of choices. Then use whatever meat the kids will eat. I usually use beef salami or sundried tomato turkey deli meat. Then roll it up, cut into slices and bake at 375 for 15-20 minutes.