These chocolate hazelnut medjool dates are a tasty treat. They make a great snack, are perfect for holiday entertaining and make a very welcome gift.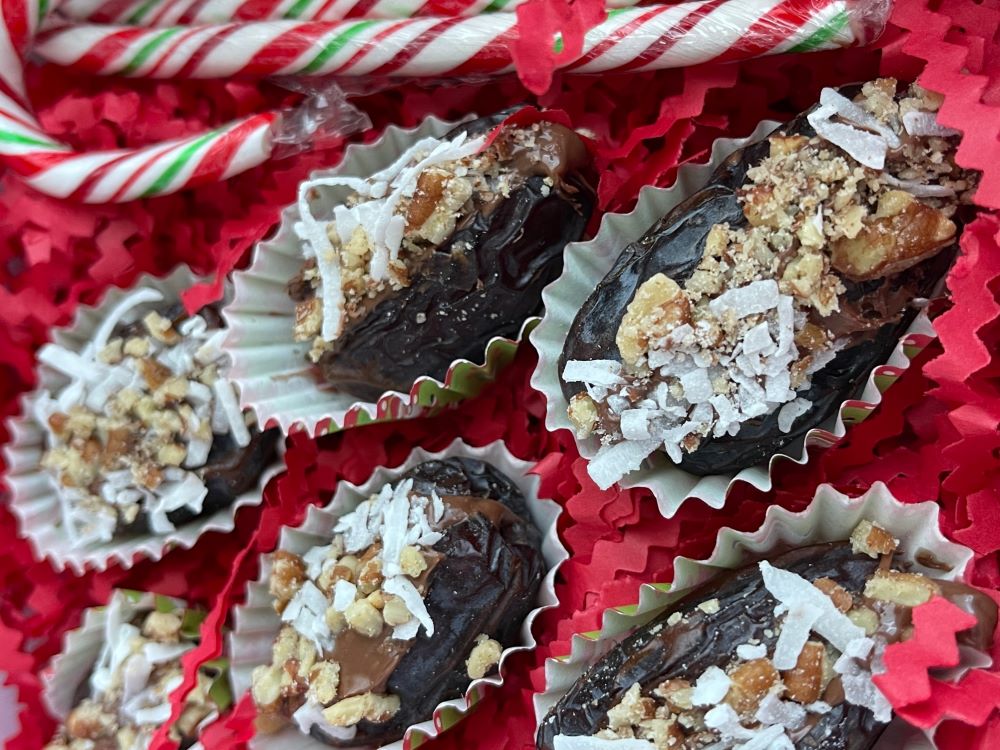 Sponsored – This is a sponsored post. All thoughts and opinions are my own.
It's the most wonderful time of the year. The highlight of the season is celebrating with friends and family. Naturally everything is centered around food, and delicious treats are in abundance.
December is a busy time in the kitchen for us. We love making edible gifts, and this year, we found a new favourite. Chocolate Hazelnut Medjool Dates are little confections filled with chocolate hazelnut spread, roasted nuts and garnished with chopped nuts and coconut. The combination is divine, making it a delicious sweet bite.
Natural Delights Medjool Dates are the perfect sweet or savoury snack, depending on what you pair them with. Since these are stuffed with chocolate hazelnut, they definitely take on the sweet role satisfying any craving. Medjools are a fresh fruit, never dried, and they are available year-round in the produce section. You can find them here.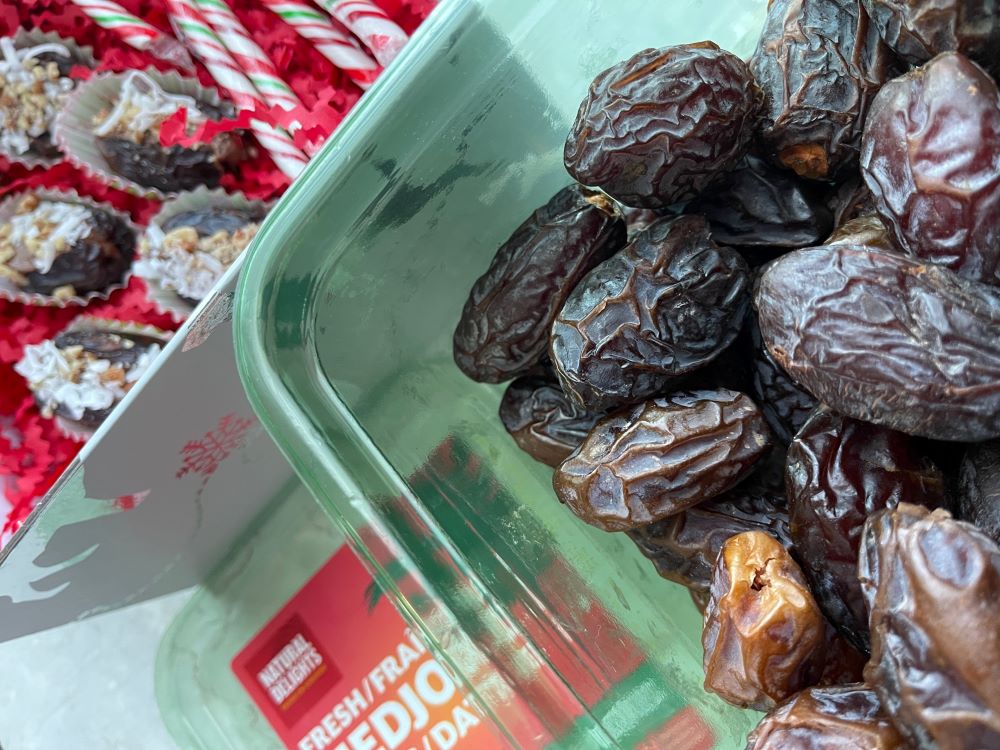 Medjool Dates are nutrient dense with 16 essential vitamins and minerals. Full of natural sugars and dietary fiber, this healthy snack delivers a sweet caramel flavor while providing the sustained energy you need to power through the day. The complex carbohydrates found in Natural Delights Medjool Dates are digested at a slower rate, making them a source of dietary fiber and releasing energy to the body over a longer period of time.
The Medjool dates are great on their own and you don't need much to take them to a whole other level. Each date is sliced in half, the seed is removed and then it is filled with a mixture of chocolate hazelnut spread and your roasted nut. The dates are half closed up and then garnished with chopped nuts and sweet coconut. Each bite is just heavenly.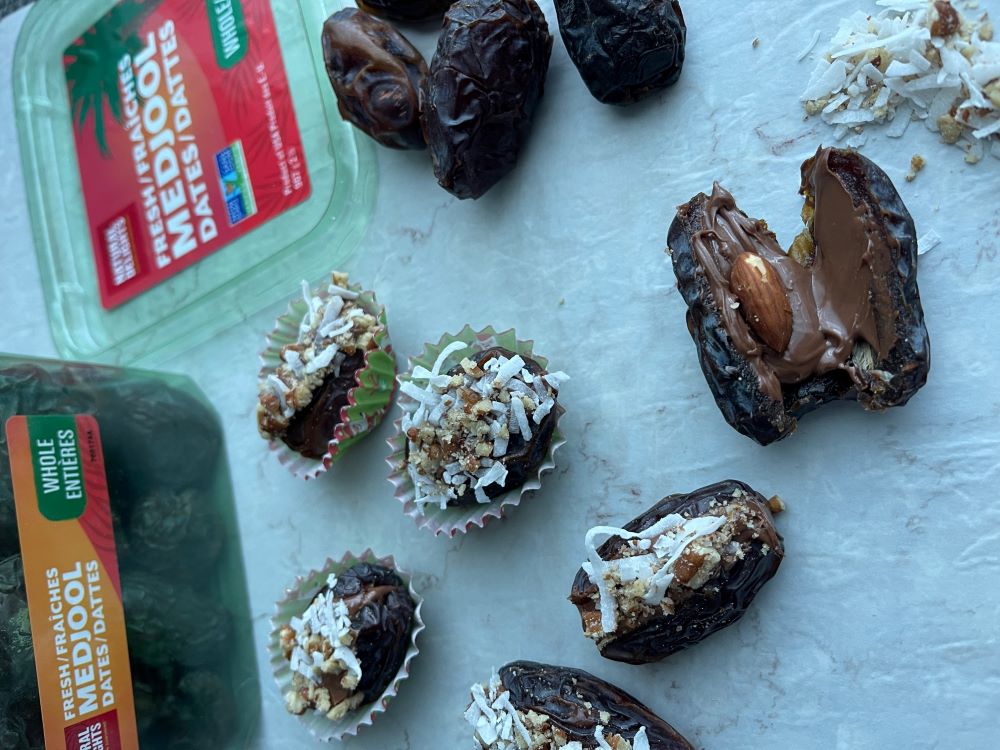 These stuffed Medjools are stunning on a dessert board for your holiday party. Put each one in a little cupcake liner and add them to a box for a gift that anyone would love to receive.
Chocolate Hazelnut Medjool Dates
Ingredients
Natural Delights Medjool dates
Whole nuts, roasted
Chopped nuts
Sweetened flaked coconut
Instructions
Cut each Medjool in half, not all the way down.
Remove the seed.
Fill the cavity with chocolate hazelnut spread and add in a whole roasted nut.
Close the date and add a little more spread on the seam.
Add chopped nuts and coconut on the seam.
7.8.1.2
213
https://foodmamma.com/2022/12/chocolate-hazelnut-medjool-dates/