Hey seafood lovers – check out the new curated menu at Modern Ocean.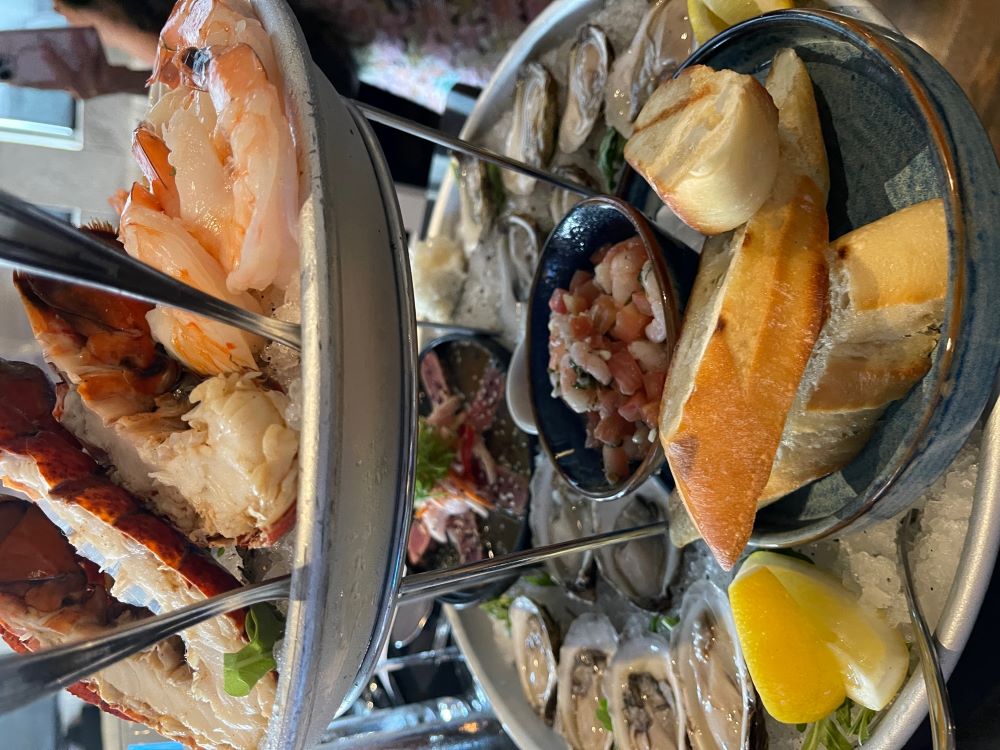 We were treated to Modern Ocean's new curated menu and let me tell you, it's amazing!
If you want a taste of ALL the seafood, the Grand Seafood Platter has you covered with lobster, oysters, prawns, tuna tataki and more. Prawn dishes are plenty with Southwest Prawns, Prawns in Miso Butter and Prawns in Cowboy Butter. Must haves are the Red Curry Chowder with Monkfish, the Chili Chicken Squid, and the delicious fish dishes featuring Ora King Salmon and Haida Gwaii Halibut. They even have sweet treats to end the meal, Tropical Savarin for something light and A Chocoholic Dream for chocolate fans. Stephen and Anthony have done a fantastic job putting together this note-worthy meal. Go check out Modern Ocean!