These bruschetta egg tarts are packed with protein and flavour. They are perfect for taking on the go!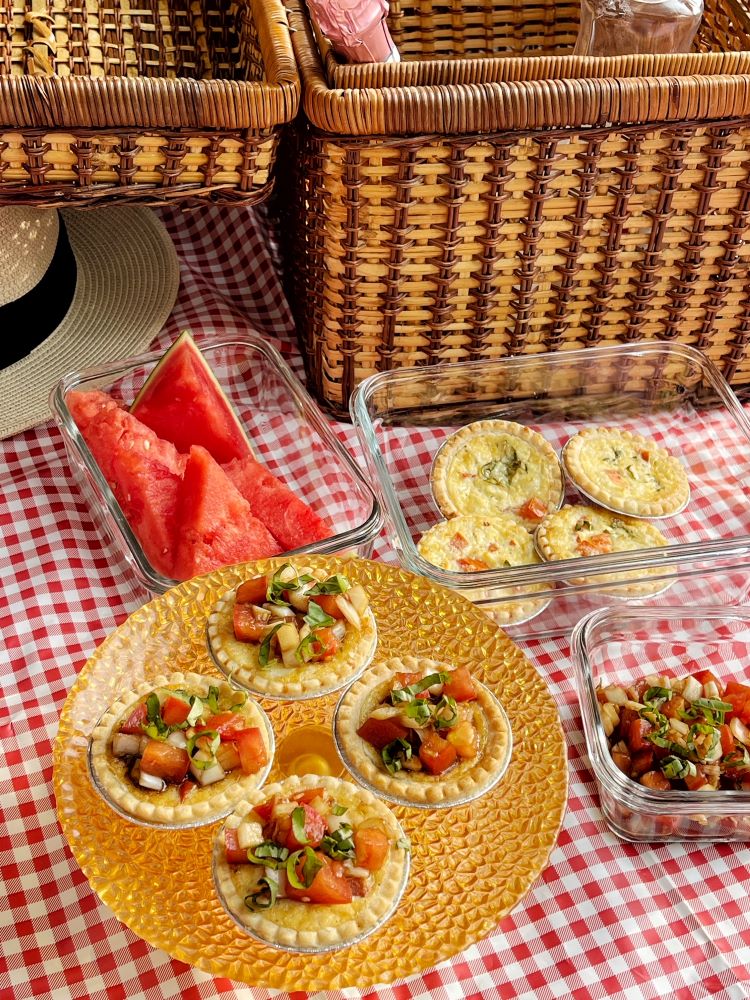 Disclaimer  – Egg Farmers of Alberta have sponsored this post but all thoughts and opinions are my own.
It's summertime! Time for eating outside, hanging with friends and enjoying all the summer fruits and vegetables.  With the (very) small lull in the schedule and the wonderful weather, it's definitely the time to eat al fresco as much as we can. We love packing a picnic but it's important that what we take can travel well.
Usually when we are out, it means we are doing an activity so eating a protein-rich meal or snack is key. Eggs are always my first choice.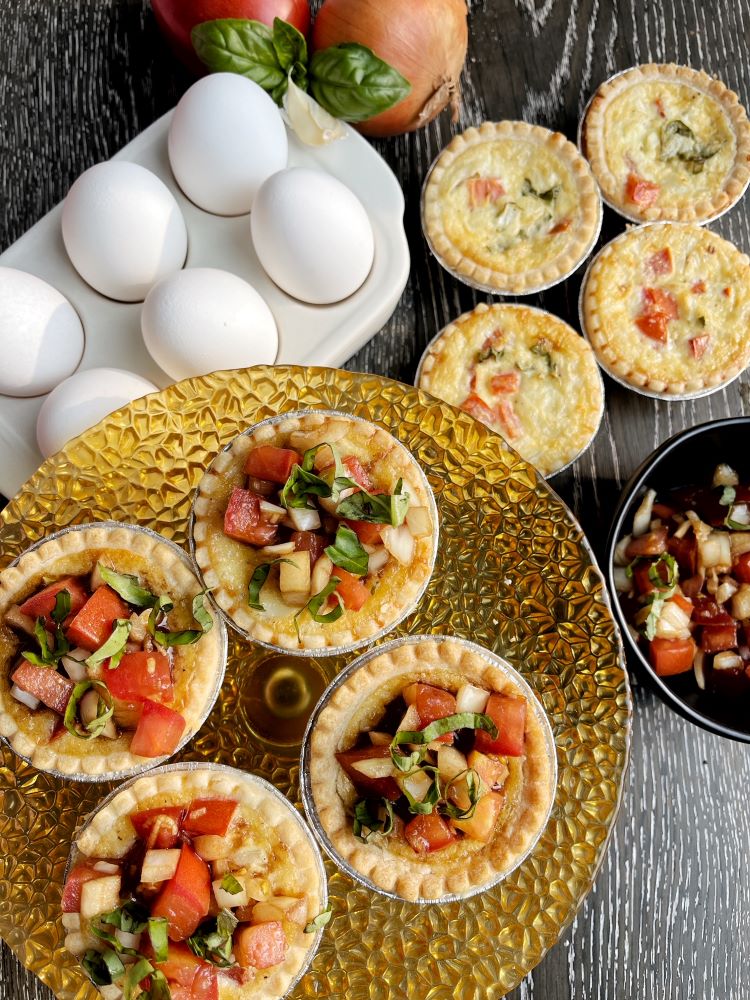 Eggs are one of the few foods considered to be a complete protein, because they contain all 9 essential amino acids. (Check the Alberta Egg Farmers website for more information).
In addition to giving you energy, your body uses the protein found in eggs to:
build and repair body tissues and cells
build and maintain healthy muscles
grow strong hair and nails
help fight infections
help keep your body fluids in balance
Eggs are one of the first meals both kids have learned to make. Not only do they taste good, they are easy to make boosting the kids' confidence in the kitchen.
While I know eggs aren't the first thing you think of for a picnic, this egg dish works so well. These savoury bruschetta egg tarts feature two of our favourite things – eggs and summer tomatoes.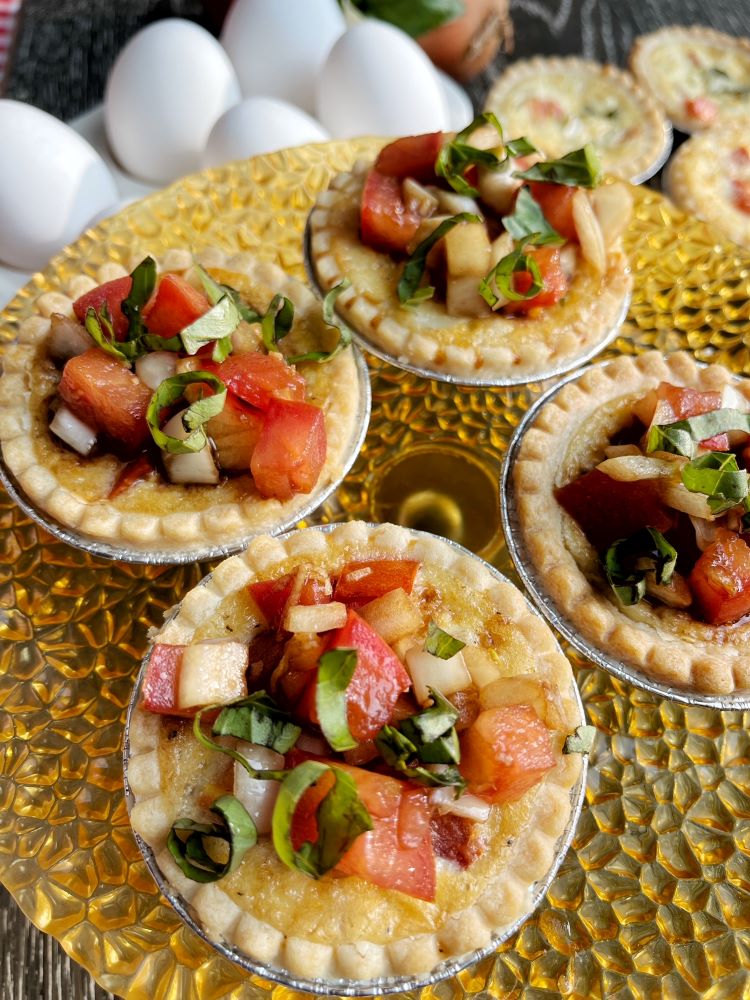 The baked egg tarts can be enjoyed hot or cold, making it ideal for eating now…or later. The bruschetta ingredients are baked in the tarts but also made into a refreshing topping. The zing from the garlic, the sweetness from the tomatoes and the freshness from the basil make these pop with flavour.
Fun fact – Did you know, the only difference between white and brown eggs is the color of the hen that laid that laid them; white hens lay white eggs and brown hens lay brown eggs. The colour has no impact on the nutritional value of the eggs.
Ingredients
2 large eggs
½ cup milk
2 large tomatoes, chopped
1 small onion, chopped
1-2 cloves garlic, crushed
2 TB olive oil
1 TB balsamic vinegar
Handful of basil, chopped
12 tart shells
Instructions
In a bowl, combine the eggs, milk and half the tomatoes and onions. Pour the mixture evenly into the tart shells. Bake at 350 degrees for 20 minutes.
While the tarts are baking, combine the remainder of the tomatoes and onions with garlic, olive oil and balsamic vinegar.
When ready to eat, add the bruschetta on top of the egg tarts and top with basil.
7.8.1.2
223
https://foodmamma.com/2023/07/bruschetta-egg-tarts/
Click here for more delicious egg recipes.