Studded with mini chocolate chips and Skor bits, these Chocolate Chip Toffee Cookies are sure to become a household favourite.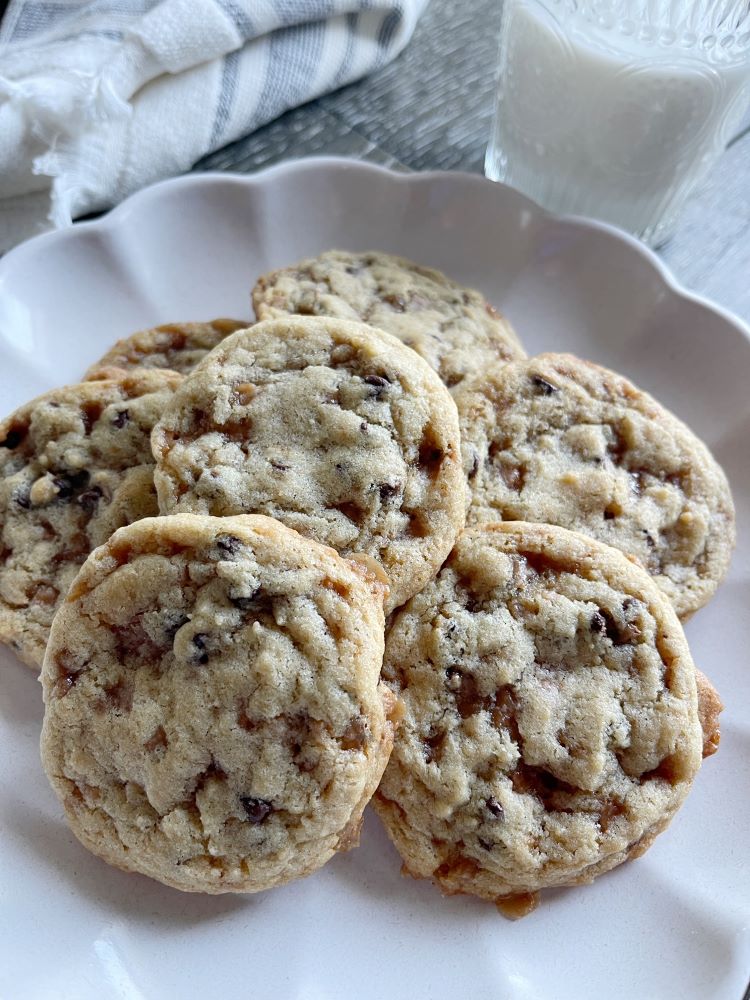 You know what gets kids to talk after a long day at school? Or is the perfect thank you gift for a friend or neighbour? Or is the perfect pairing to a cold glass of milk? These cookies.
These Chocolate Chip Toffee Cookies are soft on the inside and crisp on the outside. Mini chocolate chips fill the cookie ensuring that every bite has chocolate in it. Skor bits are scattered in the same amount as the chocolate giving the cookie the perfect chocolate to toffee ratio.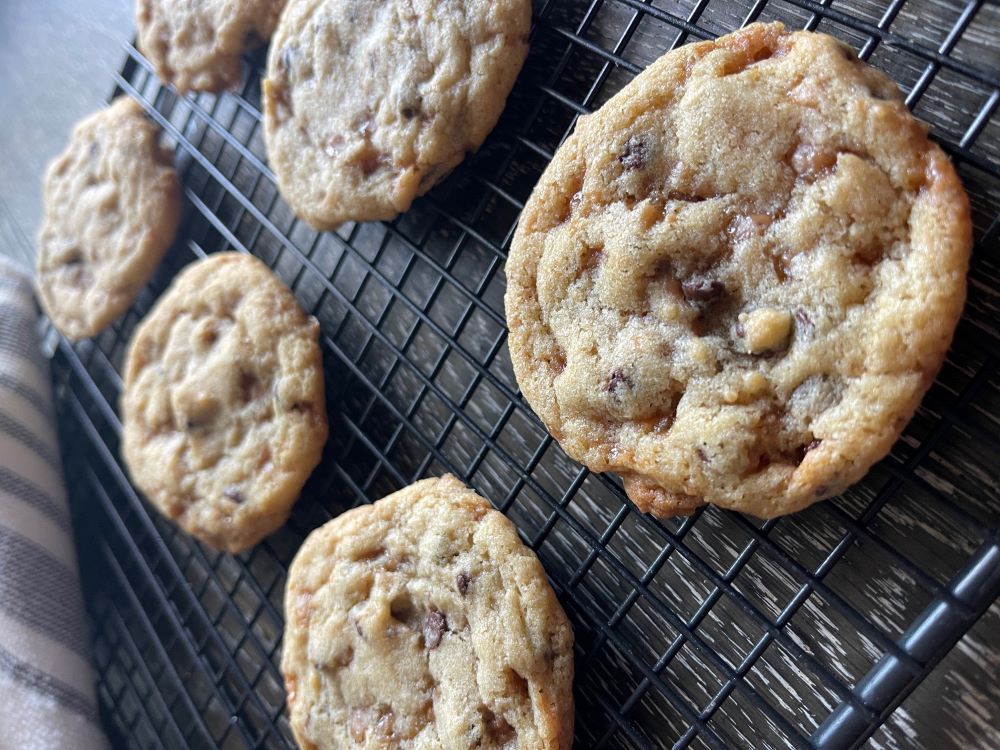 The best part, actually the dangerous part, of this recipe is that the cookies can be whipped up quickly and are only in the oven for 8 minutes! Just wait a few minutes for the cookies to set and you can dig right in. If you just want the original chocolate chip cookie recipe, you can find it here.
If you like it salty, be sure to sprinkle some Maldon salt on the cookies before baking. Enjoy!
Chocolate Chip Toffee Cookies
Ingredients
1/2 cup butter
1/3 cup white sugar
1/3 cup brown sugar
1 egg
1 tsp vanilla
1 cup + 2TB flour
1/2 tsp baking soda
1/2 tsp salt
1/2 cup mini chocolate chips
1/2 cup Skor bits
Maldon salt (optional)
Instructions
Beat together the softened butter and the sugars.
Once combined, add the egg and vanilla and mix.
Add the flour, baking soda and salt and mix until well combined.
Add in the chocolate chips and Skor bits and mix.
Using a small cookie scoop, place the dough on a parchment lined cookie sheet.
Bake at 375 degrees for 8 minutes.
Makes 20-24 cookies depending on the size of your cookie scoop.
7.8.1.2
226
https://foodmamma.com/2023/09/chocolate-chip-toffee-cookies/