Garlicky and packed with flavour, this chimichurri sauce is a great way to use up parsley and perfect with steak and chicken.
Who has an abundance of parsley they need to use up from their garden? With the recent cold we have experienced, I harvested a lot of parsley and was looking for ways to use it.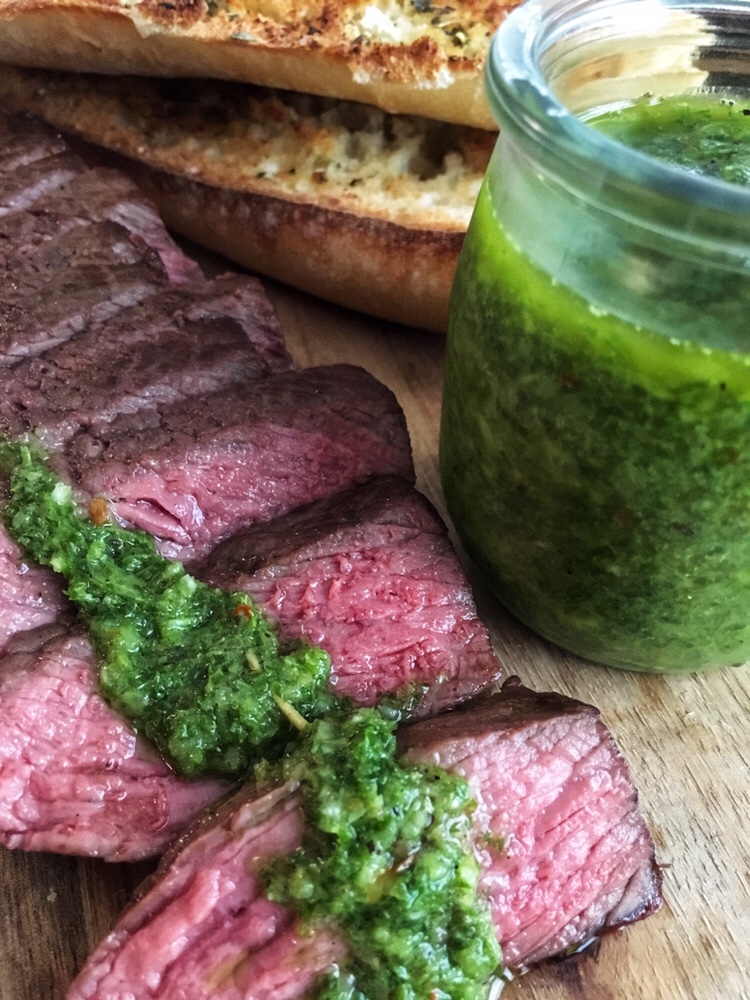 Since we were having steak for dinner, my mind naturally went to a sauce that I could serve with it. As most of you know, I am all about the sauces and dips. All the condiments in my fridge are a testament to that.
…