This pumpkin cake with all it's spices is warming and comforting, topped with a luscious cream cheese frosting. Perfect for Fall.
Snow. Loads of snow. This is what we dealt with yesterday. Fall was enjoyed for just a minute before the snow bombarded us. I couldn't believe the pile of snow that greeted us in the morning. When the white stuff started coming down again, I closed my blinds, ignoring what was going on outside.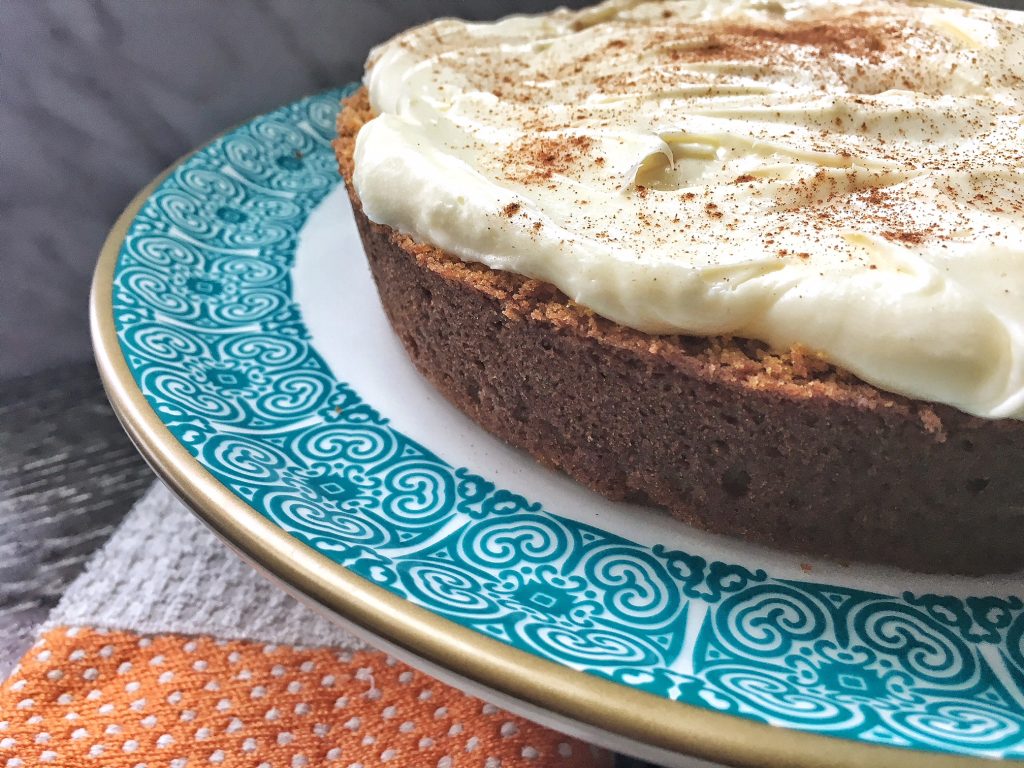 It was definitely a day to bake and this pumpkin cake has become a favourite. Q has already requested it for his birthday which is over a month away.
…