It's always nice when new restaurants open in Chestermere. It's even nicer when the food is delicious and the service is fantastic. This is the case with Sunnyz Vietnamese Sub & Deli. Sure there are a couple of other Vietnamese places in town, both of which are great, but another sub place is always welcome.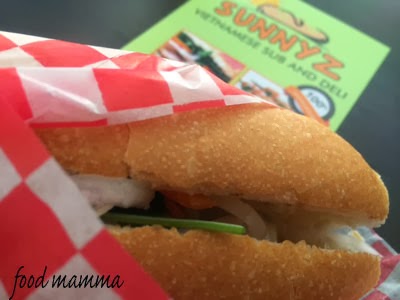 When I walked in to Sunnyz, I was greeted with a friendly hello. I couldn't help but notice how clean the place was. The animated movie playing on the big tv was perfect to keep any child customers entertained.
The Lemongrass Sate Beef Sub was a flavourful sandwich with not a lot of heat so even Q could enjoy it. The bun was not too crusty and the pickled carrots and crunchy cucumbers provided a good contrast. The little shop also has a variety of bubble teas as well as spring rolls and salad rolls.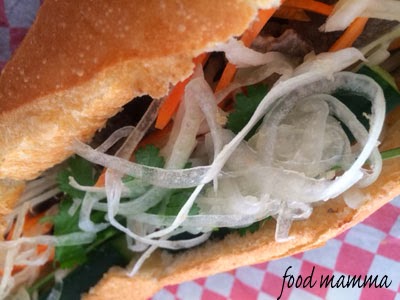 This is a definite must try! The perfect finish? Head on over to Amato Gelato next door for a cool tasty treat. With so many flavours of gelato available, it's hard to just pick one!