It's no secret that I love whipped shortbread cookies. Easy and fast, they are a staple for any occasion. They are even great to give to little kids to decorate, keeping them entertained for some time.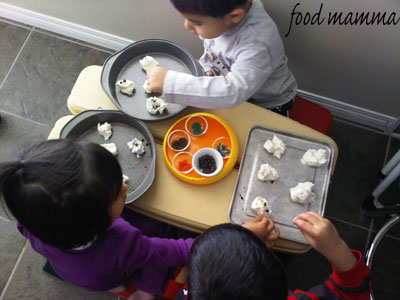 The addition of chocolate and nuts make these shortbread even more of a favorite. This recipe can be found in Club Club's Community Cookbook.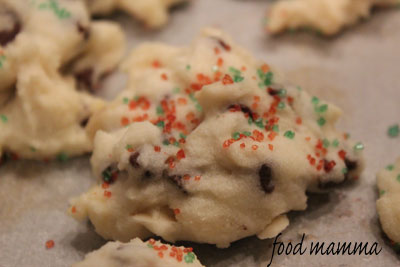 Chocolate and Almond Whipped Shortbread
1 cup butter
1/2 cup icing sugar
1 1/2 cup flour
1/4 cup mini chocolate chips
1/4 cup sliced almonds
Cream the butter and icing sugar together. Add the flour and beat for 10 minutes. Add in the chocolate and nuts until well incorporated. Place spoonfuls on an ungreased cookie sheet. Bake at 350 degrees for 12 minutes. Makes 3 dozen small cookies.