It's so nice to have my parents back home after their five weeks away in India.  Q was lost without them and couldn't wait for their return.  We wanted to make them something to welcome them back home.  One of my dad's favourite desserts is biscuit pudding and my aunt happily shared the recipe.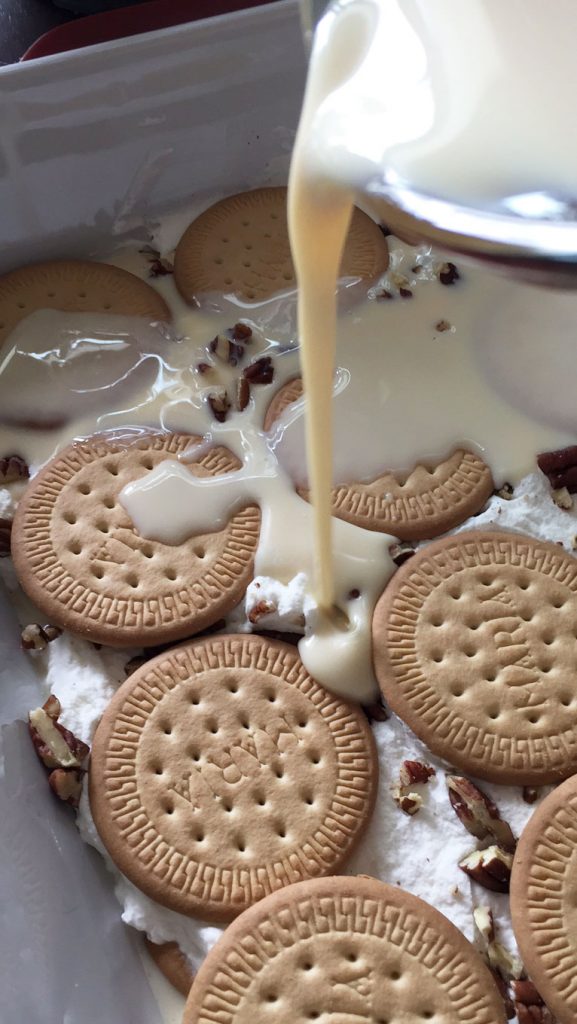 It's the simplest thing to put together and is a comforting dessert.  The Maria biscuits absorb the sweet milk making it almost cakey in texture.  Kinda sorta like tiramisu, without the coffee.  The layers of cookies, whipping cream and nuts is comfort in a bowl.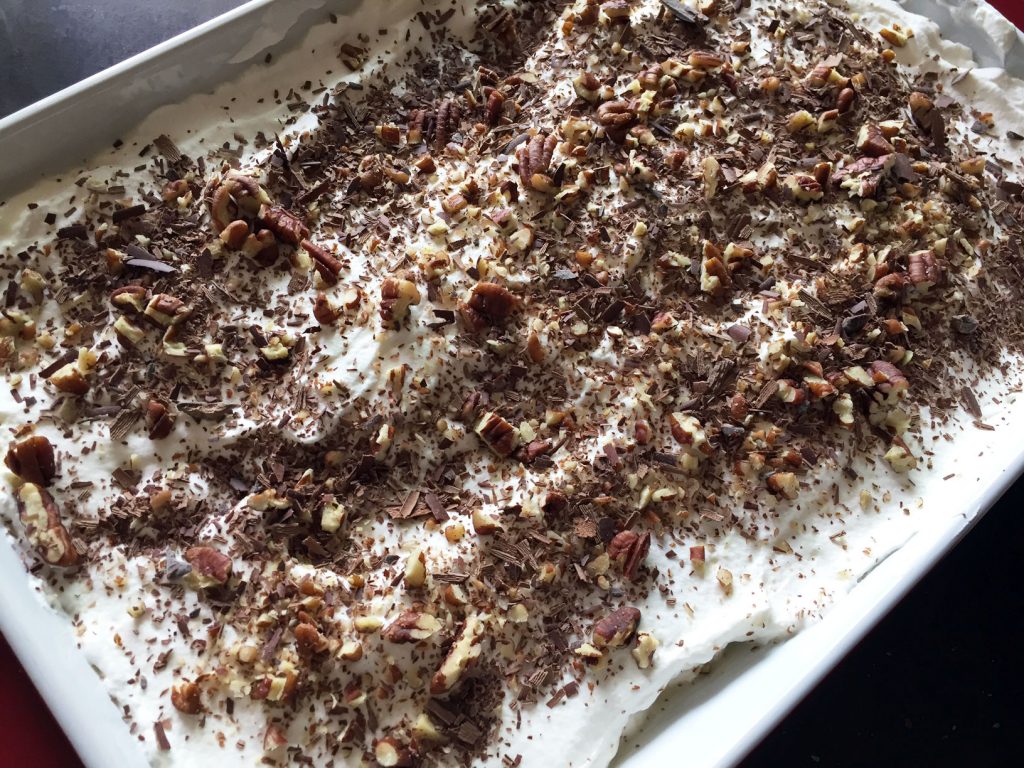 Ingredients
1 package Maria biscuits
1 can of evaporated milk
1/2 can of condensed milk
4 cups heavy cream
1 TB icing sugar
1 cup nuts
grated chocolate
Instructions
Mix the evaporated milk and the condensed milk together.
Whip the cream and the sugar to make whipping cream.
Line a 13" x 8" dish with a layer of biscuits.  Pour 1/3 of the milk mixture over the cookies. 
Cover the layer with 1/3 of the whipping cream and 1/3 of the nuts. 
Grate some chocolate over the nuts. 
Repeat for another 2 layers.  Refrigerate over night.
7.8.1.2
21
https://foodmamma.com/2012/01/biscuit-pudding/