A couple of months ago, the National Watermelon Promotion Board sent me this lovely basket for Q and I. With matching watermelon aprons, we set out to make a kid friendly snack. We came up with this smoothie and have been making it all summer but forgot all about posting it!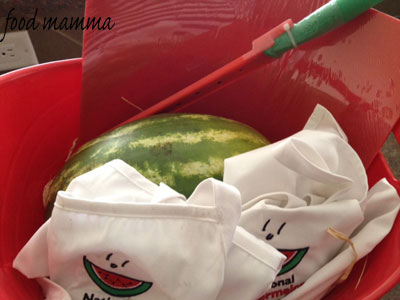 This is a refreshing drink and allows your child to not only get some fruit but also some dairy. The addition of rose syrup makes it extra special.
In a blender, add some watermelon, a few ice cubes, a small squeeze of agave syrup, some milk and a splash of rose syrup and blend it all up. Q was a great help in dumping things in and pressing the buttons. The result is a fun little drink for kids of all ages.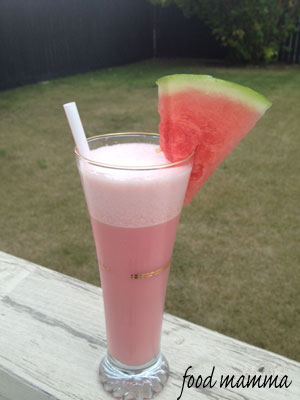 Another fave of mine is the watermelon, feta and mint salad. You can check out the recipe here.