Today is my mom's birthday! We celebrated with family time, good food and of course, cake.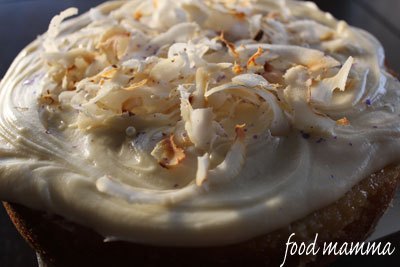 For her special day, I decided to do a twist on one of our favourite cakes – coconut. I had made some red velvet cake pops the day before for a birthday and decided to incorporate the two. Since the cake balls that I make are made of just cake (no icing), I placed the cake balls in between the coconut batter before baking.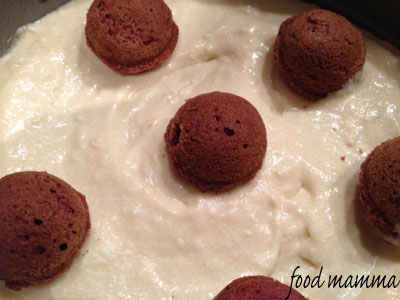 I was a little worried about the red velvet balls over baking but the resulting cake turned out perfect. The coconut cake was moist and the red velvet was a nice surprise. Topped with a coconut cream cheese frosting and shreds of toasted coconut, it was the perfect way to celebrate my fabulous mom.