Earlier this year, I participated in Anyday Magic's Recipe Makeover. For the makeover, three food bloggers were asked to add a twist to a recipe. I participated in the dessert challenge and was given the task of transforming rice pudding.
Every time I think of rice pudding, I think about Kheer. It's an Indian rice pudding with much more depth than just regular rice pudding. The cardamom powder provides a nice warmth to the dish and the saffron adds an exotic touch. I added another twist by adding berries, which provided a freshness to the rich comforting dessert.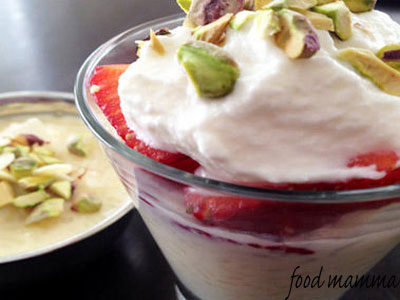 Since my recipe won the dessert round (yay!), I get to reward my readers with a prize pack from the Dairy Farmers of Canada. Each pack contains a spatula and a whisk and there are a few to be given away. Entering is easy! Just comment here, facebook me or send me a tweet and let me know how you would makeover rice pudding. Be sure to leave contact info so that I can get a hold of the winners. Contest closes on Sunday, December 2nd, 2012 at 11:59pm MST.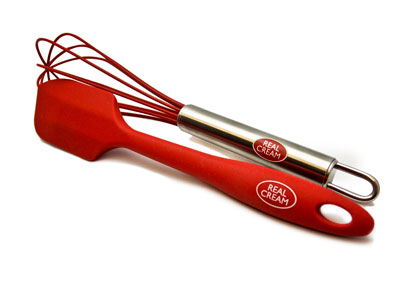 Indian Rice Pudding (Kheer)
Makes 4 servings
½ cup rice
1 cup water
2 cups milk
½ cup whipping cream
¾ cup sugar
½ can evaporated milk
½ teaspoon cardamom powder
pinch saffron
½ cup almonds
½ cup pistachios
1 cup sliced strawberries
1 cup whipping cream, whipped, not sweetened
Combine the rice and water and cook over medium high heat. When water is absorbed, add the milk and cream and cook on low heat for 20 minutes.
Mash the rice with a masher and then add sugar, evaporated milk, cardamom, saffron and half the nuts and simmer for a few minutes.
At this point, you can garnish with the remaining nuts and saffron or top it with sliced strawberries and the whipping cream with the nuts and saffron on top. Delicious both ways!