With the weather finally cooperating and the temperatures getting up to 28 degrees in Calgary today, you would think that Monday couldn't get any better. With a giveaway to a wine and food festival in Banff, it can!
The Banff Rocky Mountain Wine and Food Festival is this weekend! Wine and beverage experts will be available to share their knowledge and suggest tasting notes as attendees sample their way from booth to booth. The Grand Tasting Hall will feature the best cuisine that Banff restaurants and eateries have to offer including samples from The Bison Restaurant & Terrace, Rimrock Resort Hotel, Sunshine Mountain Lodge, Balkan – The Greek Restaurant, Bear Hill Brewing Company, and many more.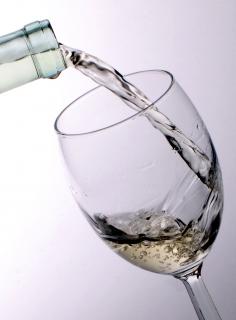 This is a very popular event and Saturday evening's session is already sold out. Get your tickets online at rockymountainwine.com or enter to win a pair of tickets here. Leave a comment below, send me a tweet (@fareenjj) or leave me a message on facebook (facebook.com/FoodMammaCOM) by 11:59PM MST on Wednesday, May 8th. Winners will be contacted on Thursday.
Tickets are for the Friday, May 10 from 7-10 p.m. When presented at the door, these tickets will allow for complimentary access into the Grand Tasting Hall. Tickets are not transferable to Saturday's session. This is an adult only event. All attendees must be 18 years or older. Minors (including infants) are not permitted to attend. Sampling coupons can be purchased separately.