Did you know that July is Ice Cream Month in the United States? Not that I need an excuse to make or eat ice cream, but this is a good one! I managed to convince hubby to make a little garden for me this year as well as an herb planter box. As much as I love having fresh veggies and herbs, I am no green thumb, so having hubby do this was quite the treat. This year, we found a chocolate mint plant that we placed in our planter. The plant had a strong mint scent and flavour with a subtle hint of chocolate. It just seemed logical that this belonged in ice cream. I let the leaves steep in the cream for a good while to get the perfect minty flavour.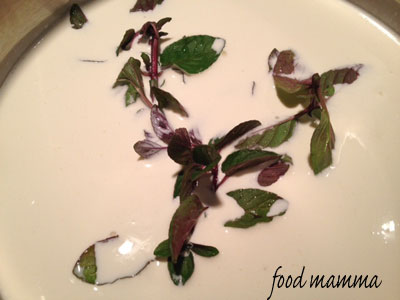 Nielsen-Massey had sent me a bottle of their pure vanilla extract to try and this ice cream was the perfect vehicle for it. The vanilla, which was from Madagascar, was lovely! When smelling the vanilla and tasting it, there was no question that this was unlike any other. The flavour was intense and provided the perfect addition to the ice cream. Nielsen-Massey uses a cold extraction process which "gently extracts vanilla's essential oils, preserving the
more than 300 distinctive flavor compounds present in the beans. By
protecting our vanilla from heat, we ensure that even its subtlest
flavors survive extraction."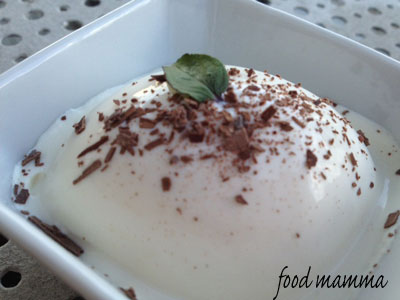 The folks at Nielsen-Massey are generously giving one of Food Mamma's readers a chance to win a bottle of vanilla. Leave a comment below telling me what you like to use vanilla in. Facebook likes and Twitter follows will give you extra entries. Contest closes on July 25th.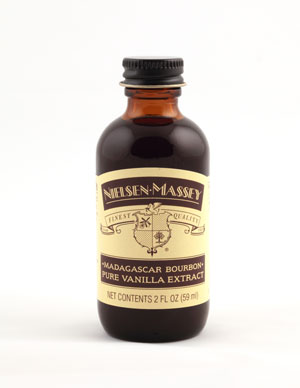 Chocolate Mint Ice Cream
4 cups heavy cream
1 large bunch of chocolate mint leaves
1 can condensed milk
1 TB vanilla
Place the heavy cream and the mint leaves in a pot and let it come to a boil. Turn down the heat and let the leaves steep in the cream for 30 – 45 minutes, until you get the flavour as strong as you would like. Place the mixture in the fridge until cooled. Once cooled, strain the leaves out and stir in the condensed milk and vanilla. Let the mixture cool again before placing in an ice cream machine. Follow the directions of your machine. For a firmer ice cream, place in the freezer until set. Sprinkle with chocolate shavings if you prefer and serve.