We had a great time this weekend at Sun and Salsa. It's one of my favourite festivals of the year, and it's fun going from vendor to vendor and sampling salsa. Apparently, I didn't get my fill and when I saw the pineapple sitting on the counter, I knew I wanted to turn it into salsa.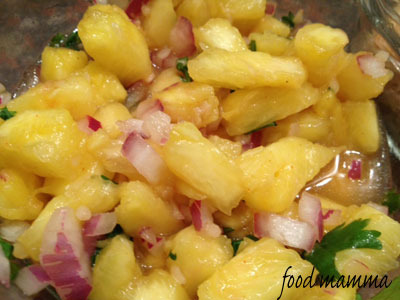 I used a pineapple corer that I had borrowed from my dad and it worked perfectly! I was surprised at how easily it cut the pineapple into perfect rings.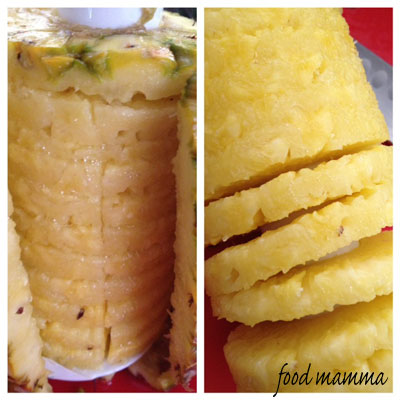 I added some red onion, garlic, a squeeze of lime and a squirt of hot sauce topped off with some salt and cilantro. The sweet pineapple with the savoury onions and some heat was tasty and went perfect with the leftover salmon that we made tacos with. The remainder was scooped up with some salty taco chips. So much for leftovers!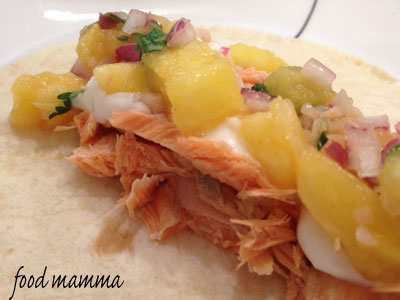 Pineapple Salsa
Pineapple
Red Onion
Garlic
Lime Juice
Salt
Cilantro
Hot sauce or a jalapeno
Just toss the ingredients together and adjust the lime and salt to your liking.