One of the best things about summer is all the great fruit. From cherries and lychees to watermelon and strawberries, there is something for everyone.
The other best thing – ice cream! You don't really need much of an excuse in the summer, right?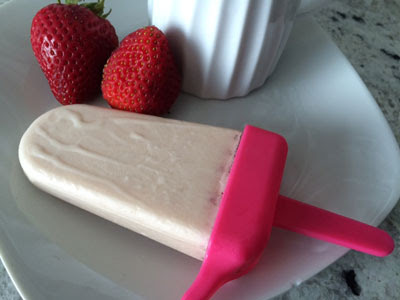 I decided to add some strawberries to one of our favourite ice creams, kulfi. The marriage of the berries with the kulfi mixture was a delicious one.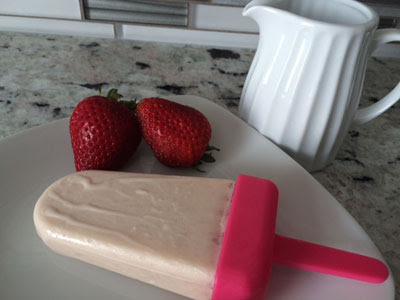 Kulfi is one of the easiest things to make. You don't even need an ice cream machine. Just mix everything together and pour into the molds. Easy peasy!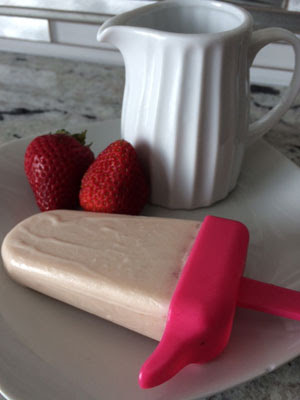 Strawberry Kulfi
1 cup whipping cream
1 can evaporated milk
1 can condensed milk
1/3 cup strawberries, pureed
3 splashes of
kewra
essence
Mix everything together and pour into popsicle molds. Once frozen, enjoy!
** Kewra is an Indian essence used in desserts. It can be found in most East Indian grocery stores.

Kulfi
1 cup whipping cream
1 can evaporated milk
1 can condensed milk
3 splashes of kewra essence
roasted almonds
Mix the milks and essence together and pour into a shallow dish and top
with almonds. The mixture can alternately be put into popsicle molds.
If using an ice cream machine, add the almonds in the last five minutes.
– See more at:
http://www.foodmamma.com/2011/07/kulfi-two-ways.html#sthash.ujjuXylV.dpuf