It seems like everyone lately has been spiralizing their veggies. Who could blame them? Any way to make veggies a little more exciting, especially to the kiddos, is always welcomed around here.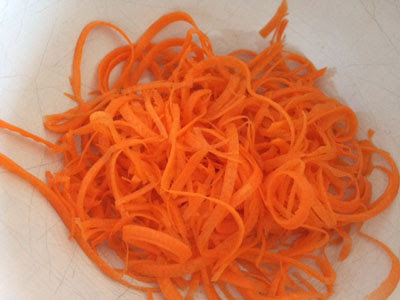 I received the Microplane Spiral Cutter recently and was excited to play with my food. It was like a big sharpener but for your veggies. Zucchini made nice long noodles to substitute for pasta. Long strands of carrots were more fun to eat than a big carrot stick.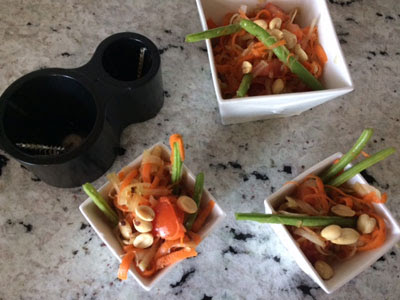 This is my submission for their blogger recipe contest. This green papaya and carrot salad makes the perfect side to accompany pretty much anything. We paired it with some bbq'd beef and it was fresh and flavourful.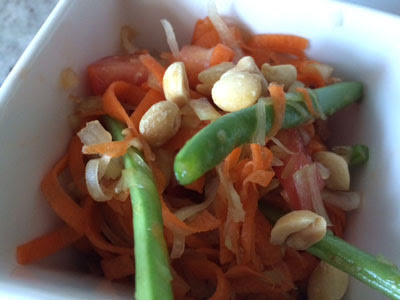 Green Papaya and Carrot Salad
1/2 green papaya, spiralized
3 large carrots, spiralized
2 tomatoes, chopped
1 cup green beans
1 1/2 TB fish sauce
1 clove garlic, grated
1 lime, juiced
2 TB palm sugar
1/4 cup peanuts
In a large bowl, combine the spiralized papaya, carrots, tomatoes and green beans. In a separate bowl, combine the fish sauce, garlic, lime juice and sugar. Pour over the vegetables and combine until incorporated. Top with peanuts and enjoy!