It's been a fun couple of weeks baking for the season. From shortbread
to palmiers to Christmas crack, we have been busy in the kitchen.
GLAD sent me some of their seasonal items which are perfect for holiday
baking! The practical containers and bags made festive with snowmen and
mittens are great for wrapping up goodies, either for yourself or as gifts.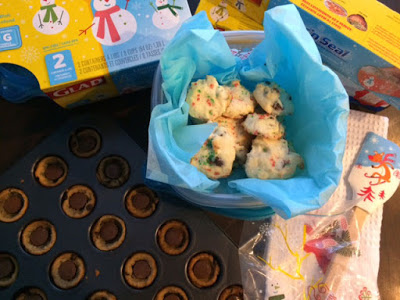 With only two days until Christmas, these 2 ingredient cookies paired with GLAD holiday-themed products are a sanity saver! These limited edition designs are perfect for carrying these chocolate
chip peanut butter cup cookies. These cookies are super easy and perfect for last minute baking!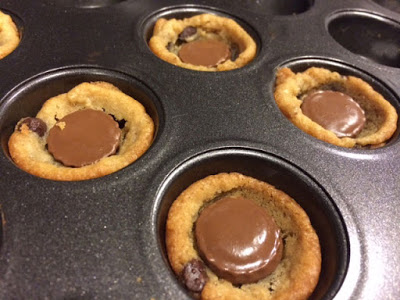 This post has been sponsored by GLAD. All opinions are my own
Chocolate Chip Peanut Butter Cup Cookies
1 tube chocolate chip cookie dough
1 bag mini Reese peanut butter cups
Put little chunks of dough into a mini cupcake tin and bake as per
instructions. When the cookies are done, make a small indentation in the
middle. After cooling for five minutes, add a peanut butter cup in the
middle.