If you really need an excuse to eat pie, well, here's a great one for you! Today is Pi(e) Day!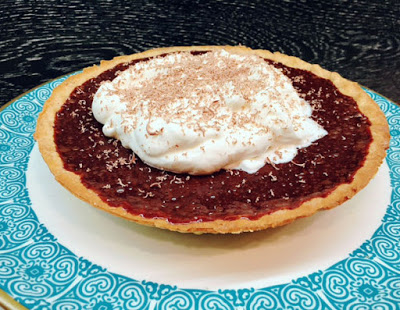 I wanted to make a pie for Pi Day but wanted to try something new. I had an idea I wanted to test and this was the perfect day to do it. Remember the Nutella Pot De Cremes I had made for Valentine's Day? I really did love the mousse-like texture and thought it would be perfect in a pie. Using a frozen, ready-made pie crust, I baked it and let it cool. Meanwhile, I made the pot de creme mixture and, once the shell was cooled, poured it into the crust and let it set. It didn't take too long, only a couple of hours. Add some whip, grate some chocolate and you have the perfect celebratory dish for the day.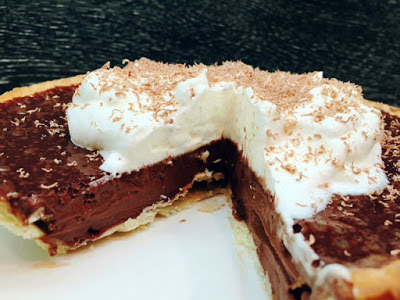 Looking for more inspiration? Click here to see more pies. Happy Pi Day everyone!
Nutella Pie
1 prepared pie shell
1 cup chocolate chips
1/4 cup Nutella
2 egg yolks
1 1/2 cup whipping cream
1 cup whipping cream
1 TB icing sugar
Bake the pie shell as per directions and let cool.
In a blender, combine the chocolate chips, Nutella and egg yolks and blend together. Meanwhile, heat up the whipping cream until bubbles start to form but not boiling. Add the whipping cream slowly through the lid of the blender while blending on low. Once combined, pour the mixture into the cooled crust. Let set for 2 to 3 hours.
Blend the cream and the sugar until whipped. Top the pie with the whipped cream and shaved chocolate if you wish.