Did you know today is International Hummus Day? We love hummus. I love that's it's packed with protein and that it's easy to make. The kids love dipping their veggies in it, making me happy they are eating their veggies!
Hummus is great when entertaining, especially this Jalapeno Hummus. When you don't feel like making it though, there's Sabra!
Sabra's dips are made from fresh ingredients and are inspired by flavours from around the globe. From Classic Hummus to Roasted Red Pepper, Carmelized Onion and the ever popular, Roasted Garlic. To celebrate Hummus Day, Sabra is offering up a prize pack valued at $50!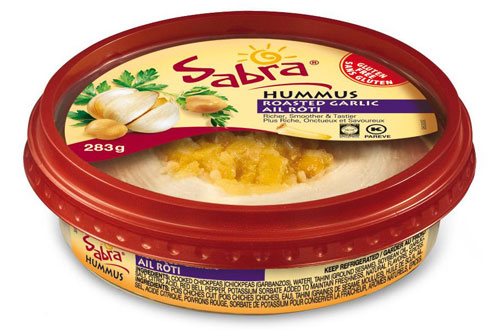 Want to win? Leave a comment, send a tweet or leave a message on Facebook and let me know, what do you like to dip in your hummus? Contest closes on Sunday, May 22nd at 11:59PM, MT.