Hard to believe it's already December and Christmas is only 20 days away. If you're still looking for the perfect gift, here are some ideas. You can also get a hint at some of the giveaways happening throughout the week.
Please note, some of these items are sponsored, some are not, but all are my personal opinions and recommendations. This post contains affiliate links.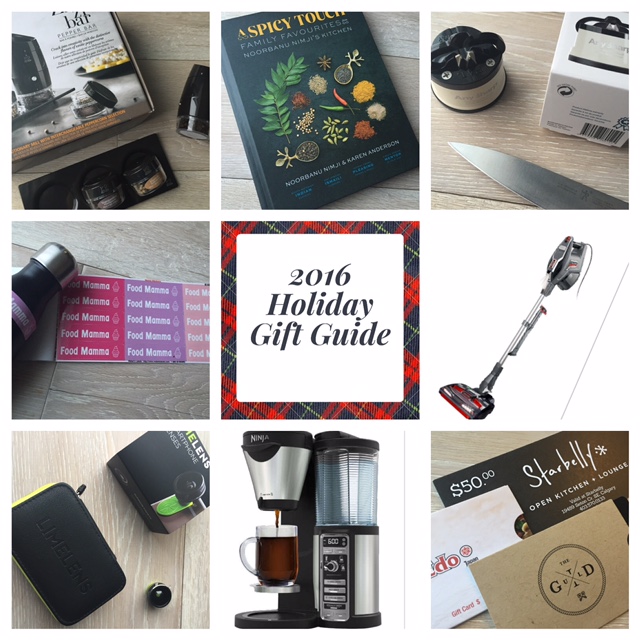 Zanzibar Pepper Bar
I'm not sure why, but I love having a variety of pepper mills. I seem to have accrued a collection. I love this pepper mills from Peugeot. Made in France, this pepper mill set is unlike any other. The Zanzibar set features a mill with interchangeable compartments with 3 different types of peppercorns. It even includes a tray making it a great display on your kitchen table. Order your Pepper Bar here or stay tuned this week to win!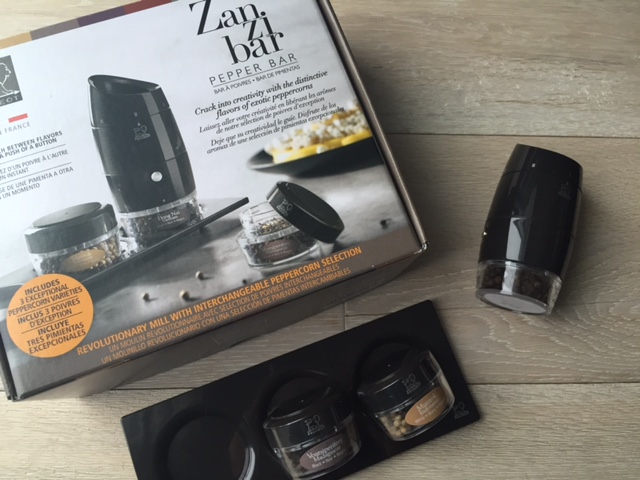 Mabel's Labels
One of the things we cannot live without around here are Mabel's Labels. With so many different labels to choose from, you are covered – from backpacks, jackets and water bottles, it's easy to keep track of all the stuff that either you or the kids have to carry around. These are a great gift for anyone wanting to stay organized. Order your labels here.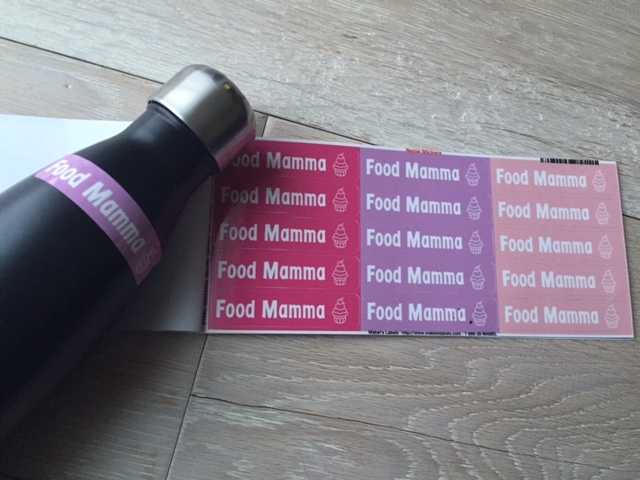 AnySharp Pro Knife Sharpener
I learned this year the difference having a sharp knife makes. A perfect, precise cut makes all the difference in the world when prepping in the kitchen. There are so many great knife sharpeners to choose from. The AnySharp Pro is perfect if you need something that just fits in a drawer. It can securely be attached to a smooth surface ensuring sharp knives in minutes. Order the AnySharp Pro here.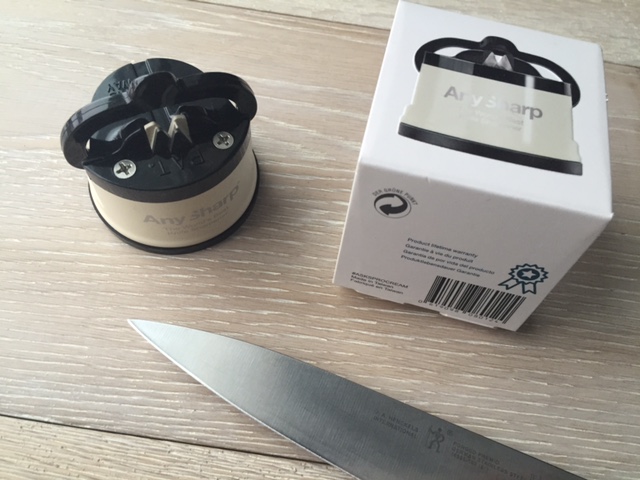 Ninja Coffee Bar
The folks at Ninja sent me the Coffee Bar earlier this year to review and it's still one of my favourite products. This is the perfect gift for the coffee lover in your life or for anyone who likes to entertain. It's easy to make just one cup or a whole pot. For someone like me who prefers a cold drink over a hot one, this coffee machine even has an Over Ice button, making it the perfect concentration for the addition of ice.  Order the Ninja Coffee Bar here.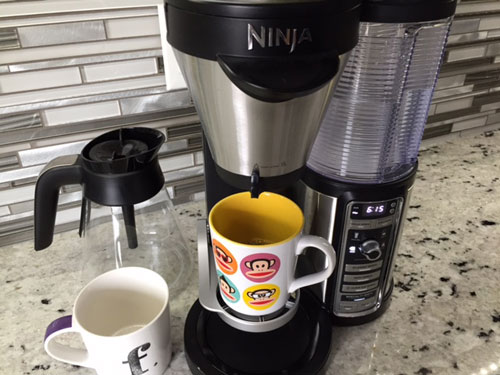 A Spicy Touch Cookbook
There have been so many great cookbooks released this year. It's so hard to pick a favourite.  If I had to pick one though, A Spicy Touch would be at the top of my list. Noorbanu Nimji created the first book in the series in 1986. This is food from my childhood and the original book was a staple in every Ismaili household. A Spicy Touch, Family Favourites is the newest book in the series co-written by Karen Anderson. The book has delicious recipes and beautiful pictures. I love that it features pictures of the different spices and step-by-step instructions. You can buy this book here for your favourite foodie.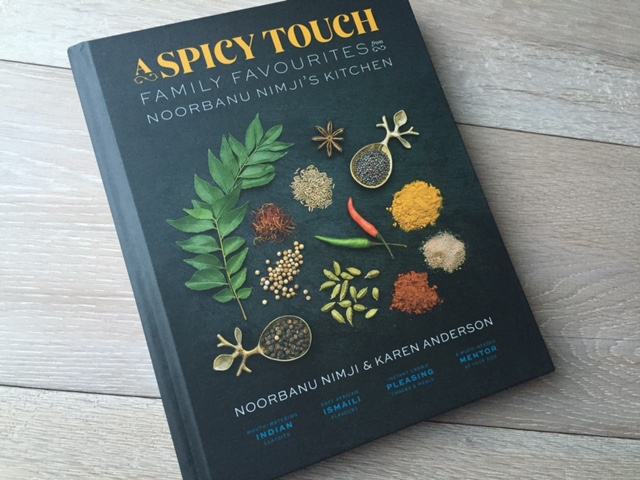 Restaurant Gift Cards
For those not into adding more stuff to their collection, a nice dinner out for some great food and some quality company is the way to go. A gift certificate to your favourite restaurant is always well received. Stay tuned later this week to win gift cards from Edo Japan, Starbelly and The Guild.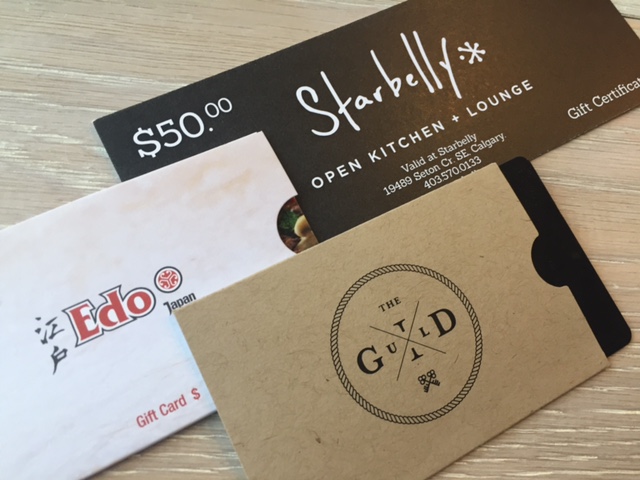 Limelens
It's not always convenient to take a proper camera everywhere with you but it's always tough when there's something amazing to capture and you don't have it with you. Limelens lenses allow you to capture intricate detail using just your smartphone camera. The introductory set comes with a wide lens, a fisheye lens and an attachment that fits many smartphones and tablets. This is perfect for the photography lover. Find it here.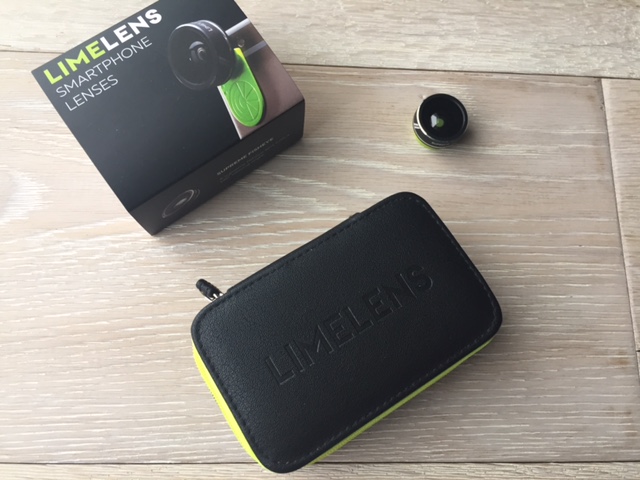 Shark

Rocket Complete with DuoClean Technology

With two little ones around, there are always messes that need to be cleaned up. Whether it's a bowl of cereal scattered across the kitchen floor or lint on the carpet, there is always something that needs cleaning. Shark sent me their Shark Rocket Complete to test and I loved it! It went from hardwood to carpet with ease. It also fit very easily under furniture, meaning those hard to reach areas under the couch were easily cleaned. The best part is that it converted to a hand vac, making it easy to clean dirty high chairs. This is a great gift for those clean freaks in your life. Find it here! Stay tuned for a more detailed review.