A couple of weeks ago, my mom and I checked out The Curry Leaf, a recently opened South Indian restaurant located in Castleridge. My experience with South Indian food has always been with dosas but we were in for quite a treat.
We started our meal with some appetizers. tried the 14 Mini Idly Sambar, bite sized rice and lentil cakes that are steamed and served with a flavourful sambar. We also tried the Methu Vada, fried lentil doughnuts, and Chicken 65. The boneless chicken was marinated in south indian spice and fried – so delicious!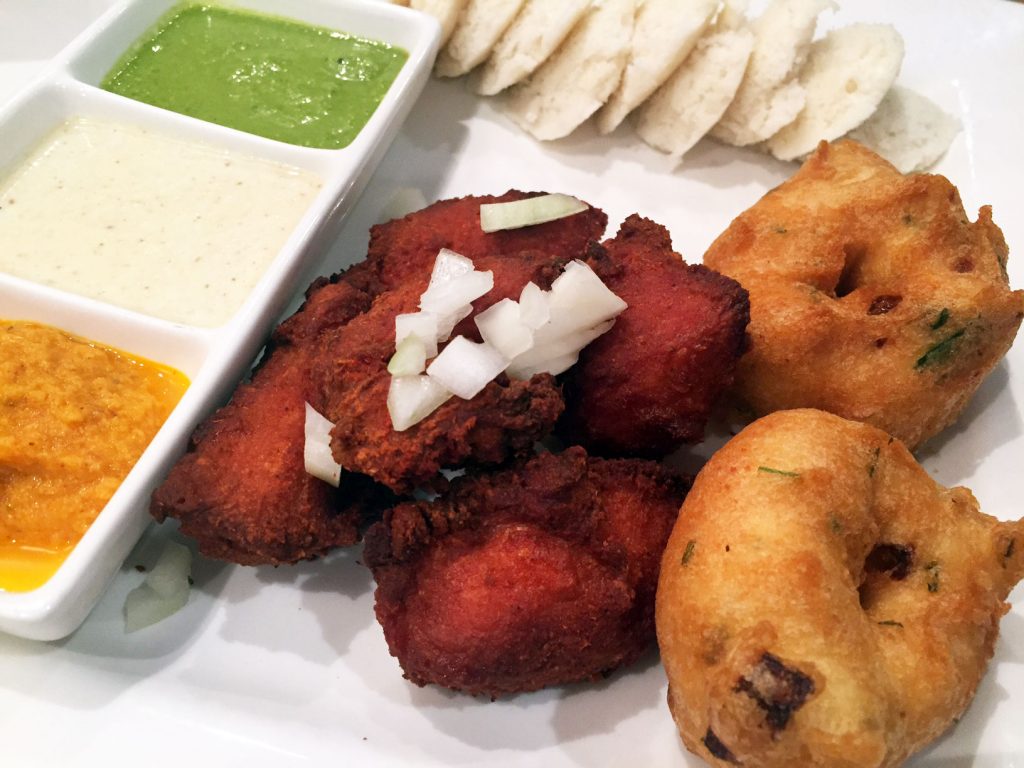 We next tried The Curry Leaf Spicy Cheese Masala Dosa. The batter was thin and crisp. I loved that the potato filling also had some cheese. The cheese was unexpected and so good!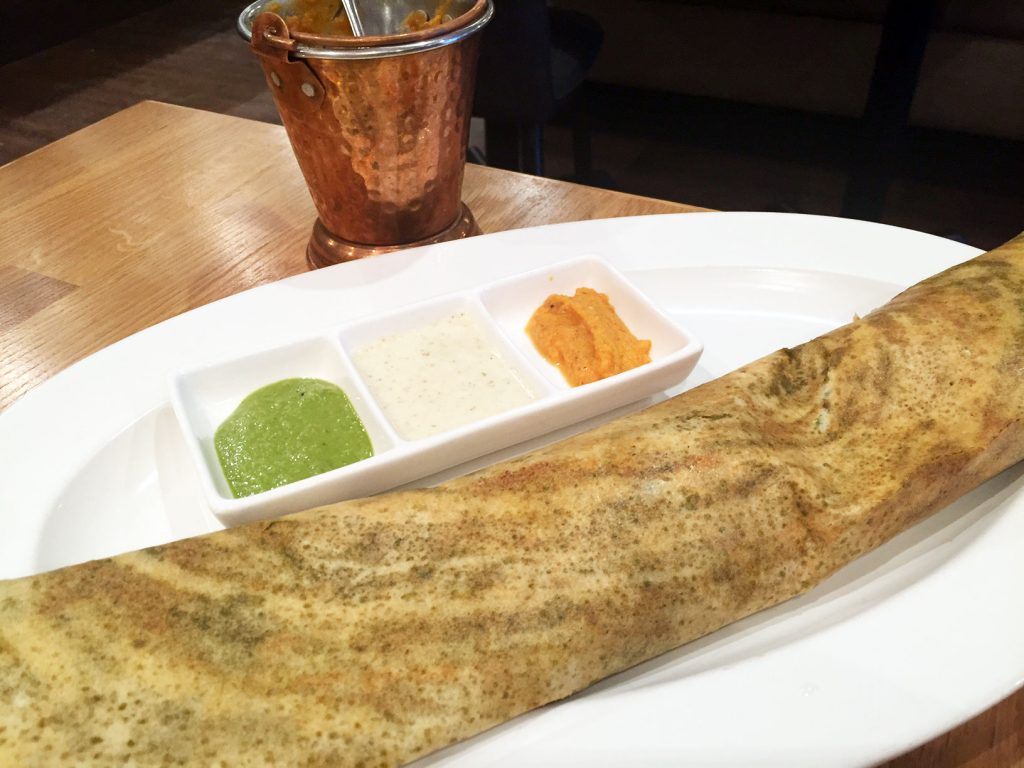 Next up was the Hyderabad Mutton Biryani, rice cooked with goat and spices. The biryani was full of flavour and spice and was served with a cooling raita.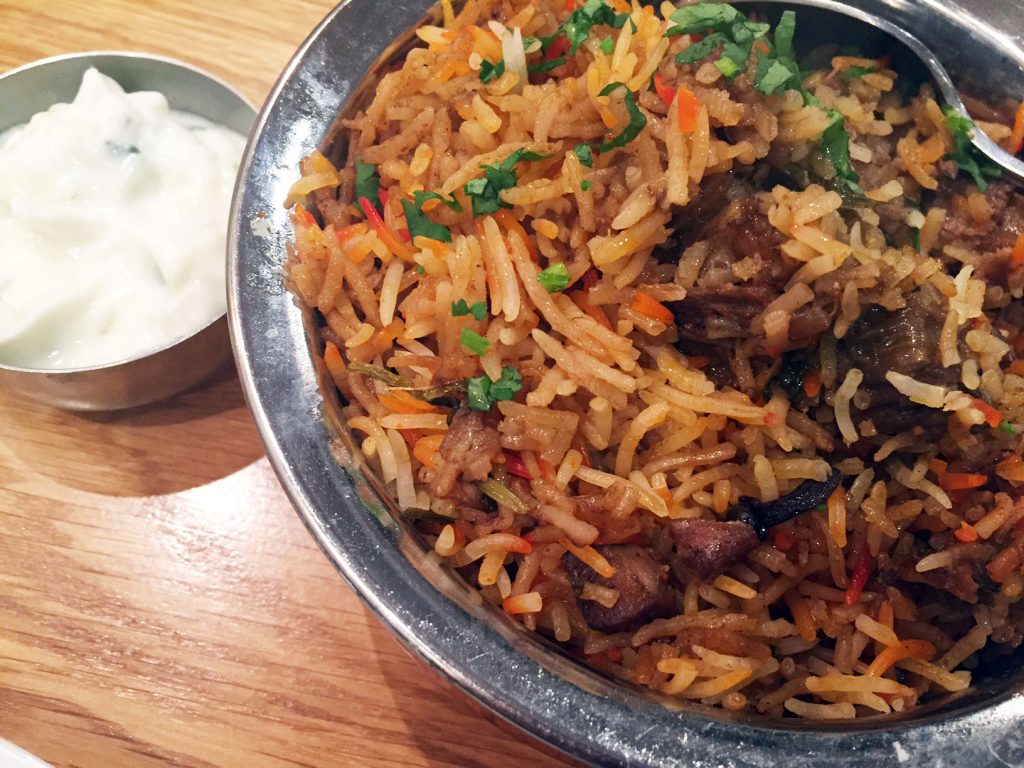 One of my favourite dishes of the evening was something I had never tried before, the Mutton Kothu Paratha.  This dish was a mix of paratha (Indian flatbread), eggs, mutton and spices and was so delicious! I can't wait to go back for more.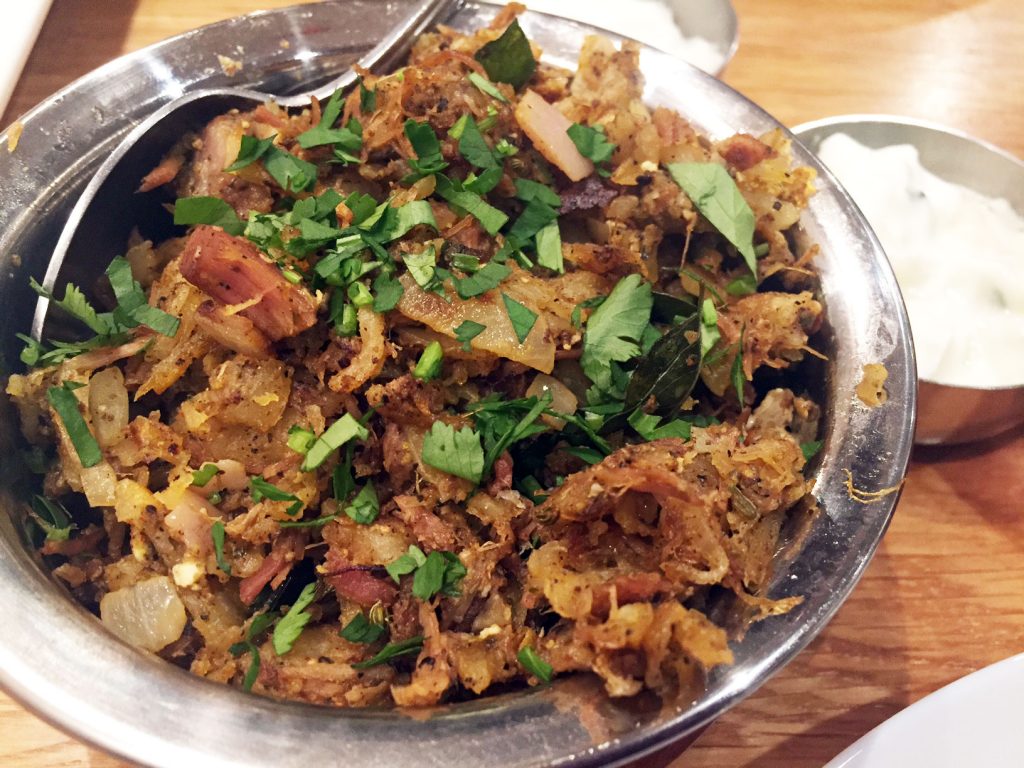 Our meal ended on a sweet note with Gajar Ka Halwa Twist. This was a carrot halwa wrapped in phyllo pastry. The warm carrot mixture with the crispy phyllo was so rich and so tasty.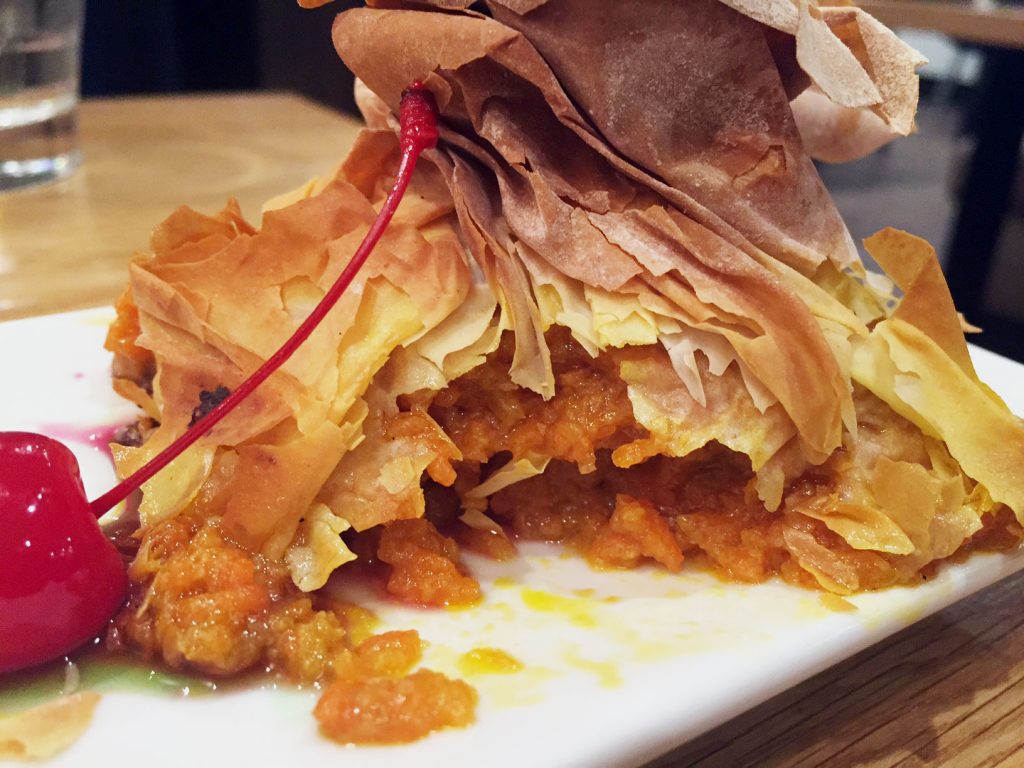 Check them out!
You should definitely check out The Curry Leaf for yourself. Chef Vivek prepared some delicious dishes and was proud of the dishes they were serving. The quality was top notch and the flavours amazing. Find them at 5855 Castleridge Blvd NE. They are open Tuesday to Saturday 11:30am – 10pm and Sundays 11:30am – 9pm.
Disclaimer – Thanks to The Curry Leaf for hosting us for dinner.