I love this time of year – the beginning of Spring…and the start of the Persian New Year.
For all those celebrating, Navroz Mubarak from our family to yours! May this new year bring love, happiness and most of all peace!
I had bought a mini madeleine pan months ago and Navroz seemed like the perfect time to try it out. I knew the flavours I wanted – rose and pistachio – but since I had never made them before, I set out to find a good recipe. I found a rose water one by Martha Stewart and made a few changes and came up with these.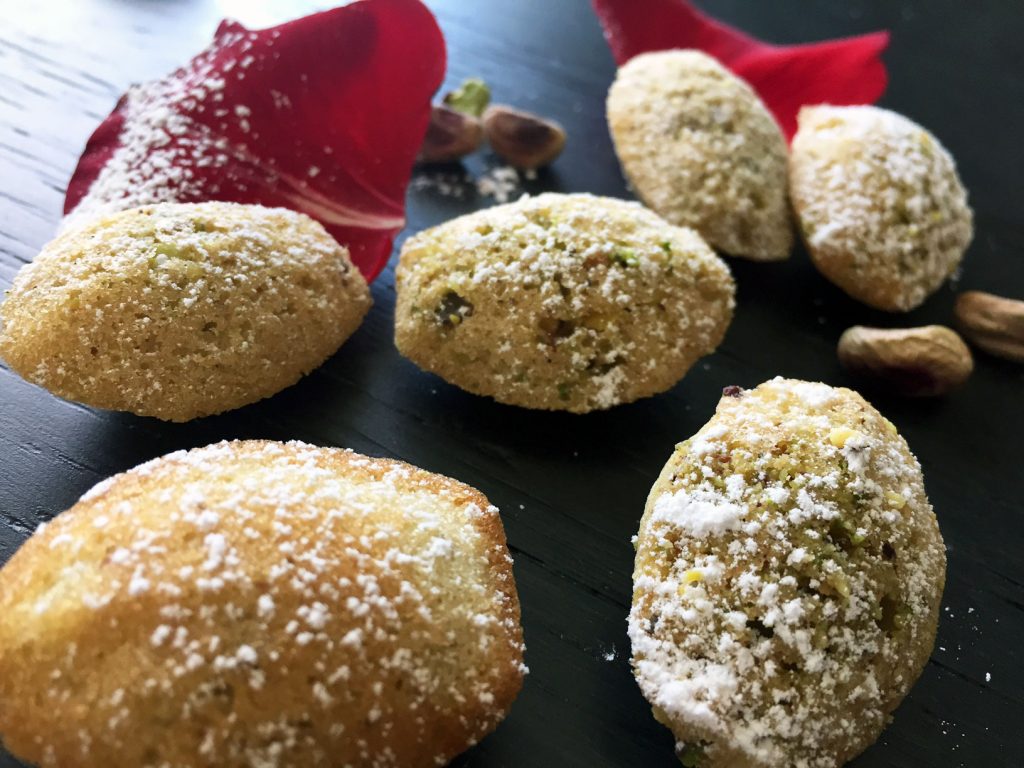 These little morsels were packed with flavour! The rose extract really stood out and the pistachios added the perfect touch. After some experimenting, I discovered that sprinkling the pan with the chopped pistachios before adding the batter added even more oomph to these tiny cakes. These are perfect with a cup of tea and starting out the new year.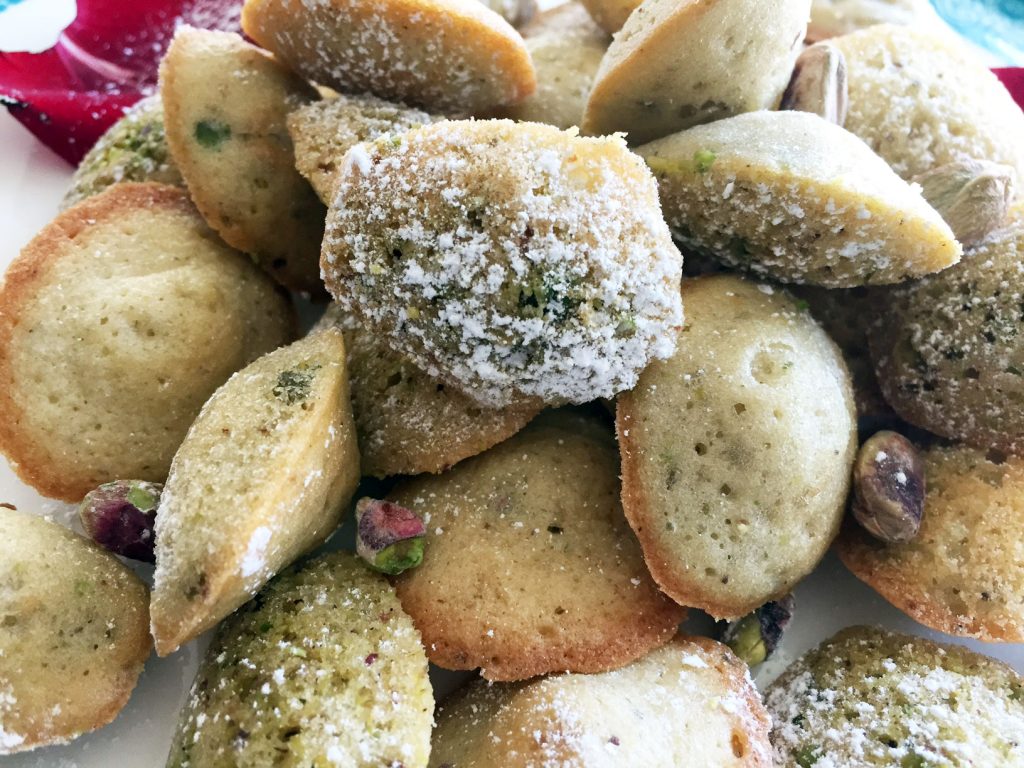 Adapted from Martha Stewart
Rose & Pistachio Madeleines
Ingredients
3/4 cups flour
1 tsp baking powder
1/2 tsp salt
2 TB +1 TB chopped pistachios
3 large eggs
1/2 cup sugar
1 tsp vanilla extract
2 tsp rose extract
1/2 cup melted butter
Instructions
In a medium bowl, combine the flour, baking powder, salt and 2 TB of pistachios. Set aside.
Beat the eggs and sugar on medium speed until pale and foamy for 3 to 4 minutes. Beat in vanilla and rose extracts.
Combine the egg mixture and the flour mixture and add butter. Cover and chill for 30 minutes.
Coat the madeleine tray with cooking spray and sprinkle the remaining pistachios.
Using a piping bag, fill the molds three-quarters full.
Bake at 350 degrees for 10 minutes. Take the madeleines out of the try right away and let them cool on a rack.
Repeat with the remaining batter.
7.8.1.2
14
https://foodmamma.com/2017/03/rose-pistachio-madeleines/