It's always fun to go to one of your usual restaurants with different people. You get to learn about new things on the menu and try things you have never tried before.  I went for Dim Sum a couple weeks ago with some moms from Z's school. As a family, we love going for dim sum but always order the same things. It was nice to try a few new items.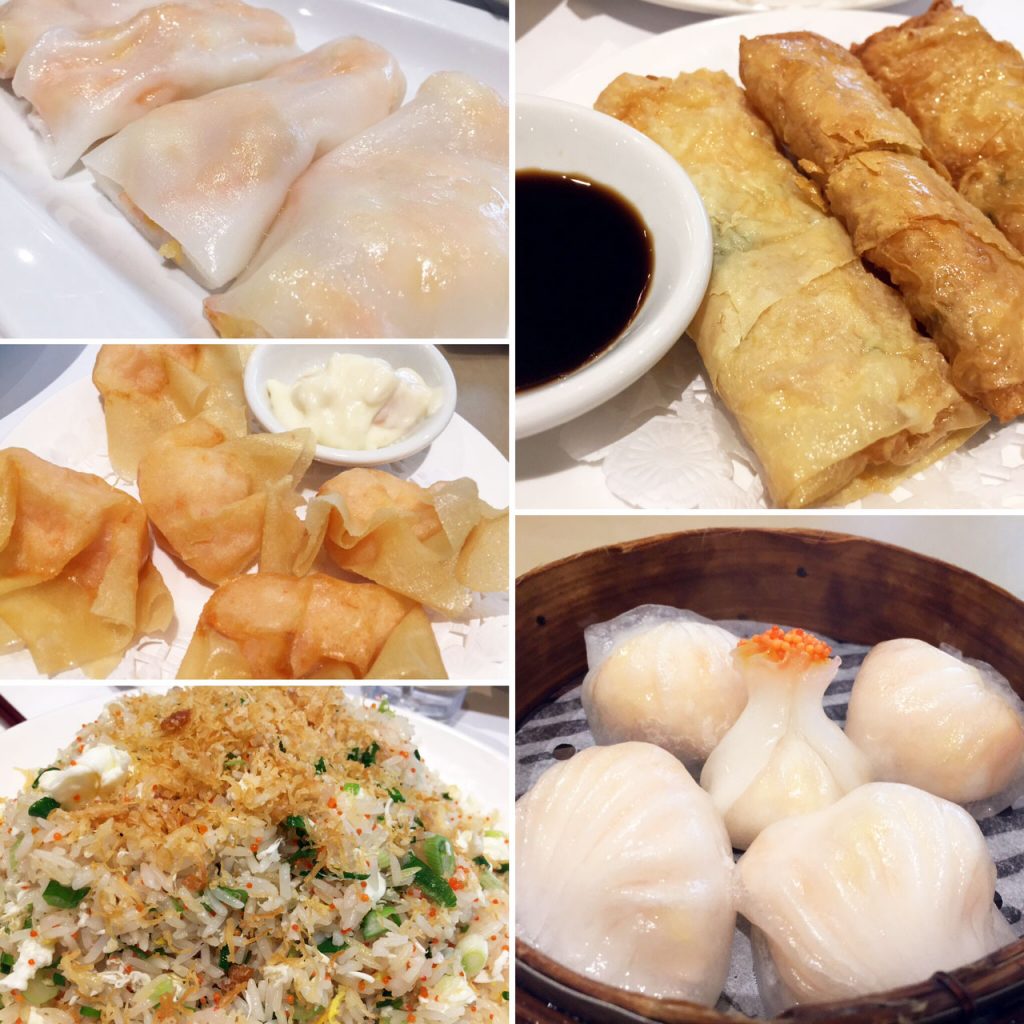 One of the new items I tried was Dried Scallops with Tobiko Fried Rice. My friend said we had to order it…I'm so glad we did! The rice was mixed with green onions and tobiko with a large sprinkling of scallops on top. It was so full of flavour and texture and I was glad it was a large portion so that we didn't need to skimp out.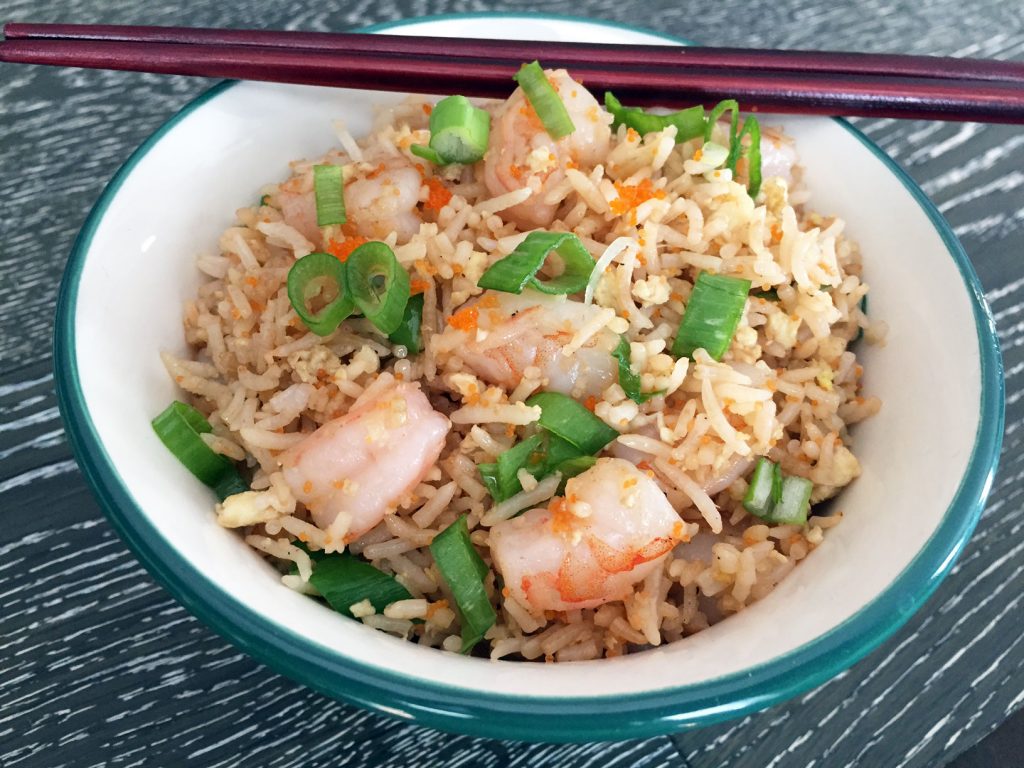 You know those people who just love rice and need rice with everything? I am definitely not one of those people. I could leave it. So imagine how good this rice was if I was dreaming about it and couldn't wait for another fill!
I decided to attempt to make the rice at home. Normally I make fried rice with leftover rice but I made a batch just so I could try this rice. I'm not sure if this is how the restaurant made it but the flavours were close and the big bowl of rice that I thought would last for days was gone in minutes. I wasn't sure if the kids would like it with the Tobiko but they loved it, adding extra on top. Instead of scallops, I added shrimp, cutting it into pieces so that there was some in every bite.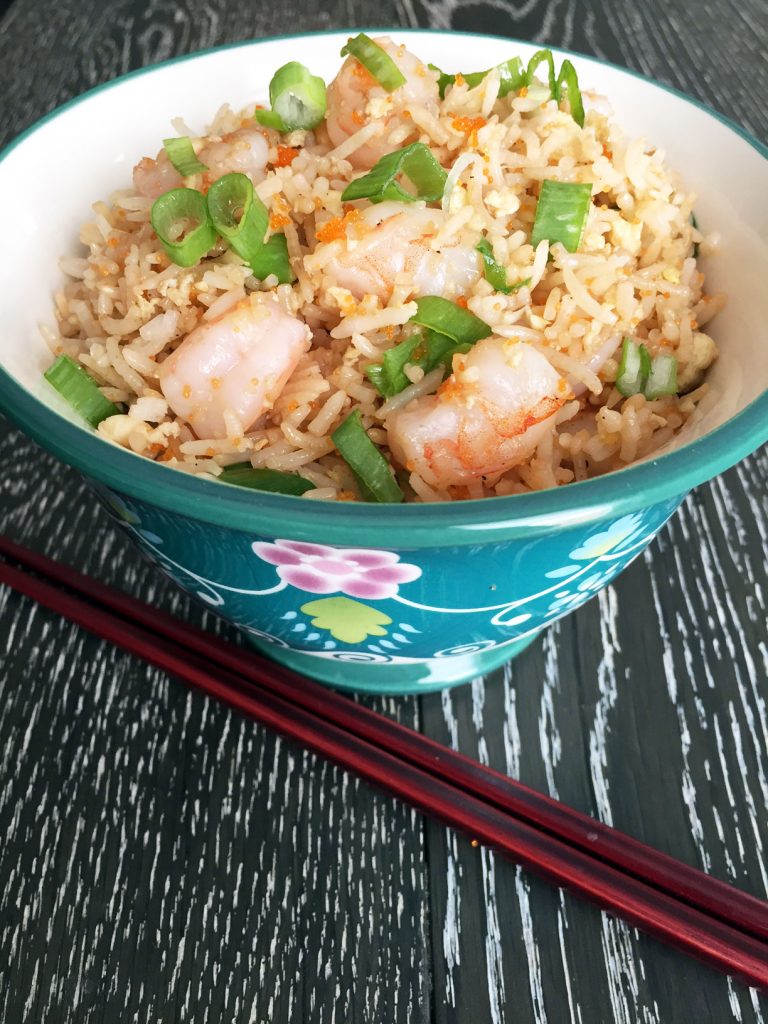 This is definitely a dish I will be making again.
Ingredients
Oil
1 pound shrimp, peeled and cut into pieces
1 clove garlic, minced
3 eggs, beaten
2 large green onions, chopped
3 cups rice, cooked and cold
3 TB soya sauce
2 tsp sesame oil
2 TB tobiko
Instructions
Heat oil in a pan and cook the shrimp and garlic until opaque.
Remove from the pan and keep aside.
Add some more oil and scramble the eggs. Add the green onions and stir fry.
Add the rice, soya sauce, sesame oil and mix together.
Combine the shrimp and tobiko.
Garnish with green onions and tobiko.
7.8.1.2
15
https://foodmamma.com/2017/04/tobiko-fried-rice/